Another day of driving through a lot of nothing, and a couple of sprawled-out Texas towns. There is lots of trash here. We saw unidentifed large mammals in a ditch near Alpine. We think they might have been burros. And a roadrunner crossing the road. Texas has a lot of FM and RM roads, which we discovered stands for "Farm to Market" and "Ranch to Market" road. We switched drivers more often today because boring driving is hard. We arrived in Terlingua to find a large millipede curled up next to the cabin. We didn't know if it was dead or sleeping. After a couple of days we decided to move it into the sun and it broke in half. Dead.
This section contains affiliate links. If you click on a link we may receive a commission at no cost to you. 
It was nice to have a full-size fridge and freezer. There aren't a lot of places to eat out in the area and thanks to COVID-19, we didn't want to anyway. The heaters worked well. Which was great, since it got down around 30° at night. The party lights inside were functional and festive!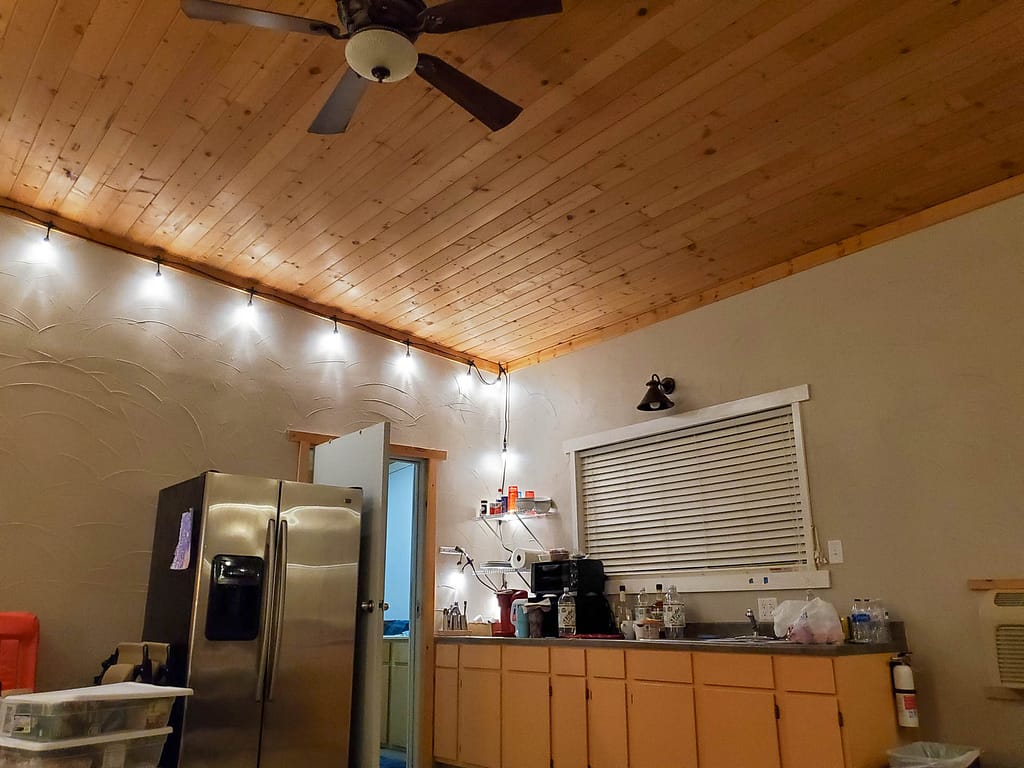 There are a few places to eat out in Terlingua, the stand-out being the Starlight Theatre. Don't let the outside fool you. 
Starlight Theatre
Antelope burger and chicken fried antelope. Tasty! Also a local IPA, El Chingon. They had us at IPA.
We drove our own car. You'll want one. Everything out here is far apart and there's no public transportation.