These two areas are on the east side of Big Bend National Park. While scenic, we preferred the west side.
The Chisos Mountains and the clouds put on a dramatic show as we drove by.
We walked down to river again and did the climb at Boquillas Canyon to get a view, though we didn't go further.
It felt odd to see and hear people across the river and realize they're Mexicans. Another country. People cross and leave handicrafts for sale, though you're discouraged from buying them on the US side of the river. Normally the border crossing here at Boquillas is open. It was closed due to COVID-19.
There's nice scenery on that side of the park too though we like west side better. On the map it looks like there's more to Rio Grande Village than there is. Then again, the historic and hot springs areas were closed due to COVID-19. 
We did see a roadrunner at a picnic area.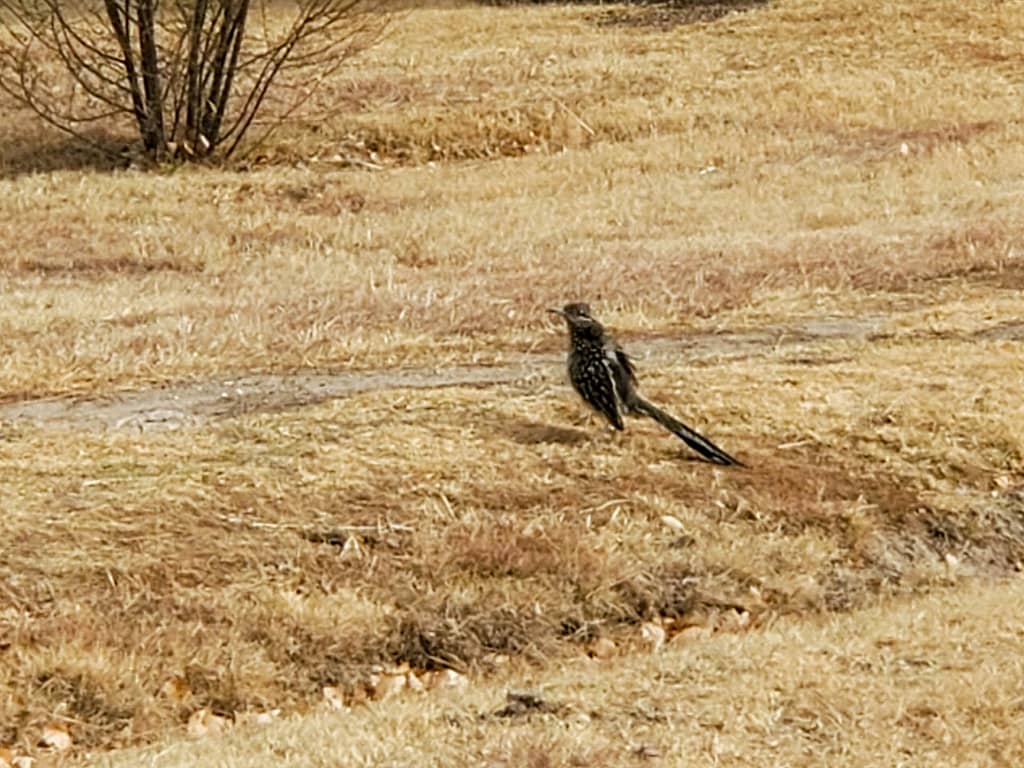 The clouds were still putting on a show over the Chisos when we drove home.