Hi there!
We created this site to share our travel experiences. So you'll see pages, posts, and photos related to our past trips. Lots of photos!
Click on a heading or photo for one of our recent trips here or go to the Trips menu at the top of the page to see all our trips. (Or at least the ones we have published so far!)
You'll also see information about planning future trips. We enjoy researching and planning trips ALMOST as much as we enjoy taking them.
You can see trips we're planning under Upcoming trips below.
And if you want to see recent blog posts, they're at the bottom of the page or click
Blog
in the menu to scroll through our posts by date or to search.
Sign up for our newsletter
Get monthly updates and more! 
We'll also give you our free trip planning and packing Google Sheet templates just for signing up.
No spam | Unsubscribe any time
Hawaii: The Big Island and Kauai
Two weeks of hiking and snorkeling, with some lava thrown in.
Hawaii: Maui and Kauai
Two weeks of highlights, including a day on Oahu.
Texas
A three-week road trip to Texas, replacing the Caribbean trip we had planned. Instead we'll hike at Big Bend and visit Austin and San Antonio, and finish up at the beach at Port Aransas.
Natchez Trace and the Gulf
A three-week road trip replacing the trip to Spain we had planned for 2020, postponed to 2021, and now kicked to 2022. A scenic few days on the road followed by some relaxing time at the beach.
North Wales and the Lake District
Four weeks of hiking, castles, and scenic train and bus trips, followed by a few days in London. Postponed from 2020 to 2021.
Aruba, Bonaire, and Curaçao
Seven days on Aruba, nine on Bonaire, and ten on Curaçao, snorkeling, hiking, and hanging out at the beach. Postponed until 2022.
Spain
Three weeks in Barcelona, Madrid, Seville, Cordoba, Granada, plus day trips. Postponed from 2020 to 2022.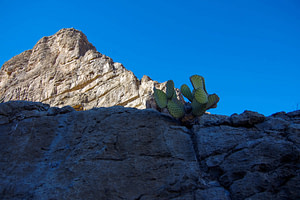 Santa Elena canyon is dramatic and well worth the steep climb at the beginning and some rocky cliff edges.
Read More »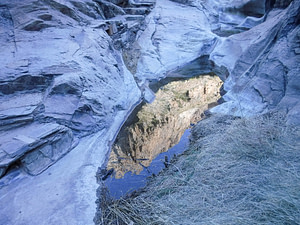 The Window trail at Big Bend is a beautiful hike even if you don't go all the way to the trail's end. Beware the uphill coming back!
Read More »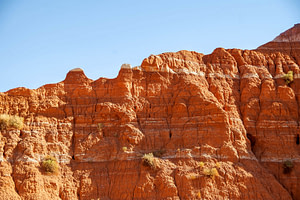 The town of Canyon, Texas isn't much but it's a nice enough place for a road trip break. And Palo Duro canyon outside of town was worth staying a second night so we could visit.
Read More »