At this point we felt ready to tackle a walk with some elevation. Loughrigg Fell worked nicely and offered new types of scenery.
This walk started at the same point as our walk to Rydal Water our first day here but instead of going straight we went left and uphill. The nice thing is most of the elevation gain is right at the beginning and it's mostly on a paved surface. It's still steep but you get over it quickly.
The full hike is actually a loop, which we didn't do.
We went as far as the National Trust gate on the south side of the fell? I guess it would be. After the overlook of Windermere but before the overlook to the other small lake.
Overall it was a nice hike. We got to see some new scenery, and once we got beyond that steep beginning the rest of it was gentle ups and downs and flat. Of course we have no idea what the rest of the loop was like, but the end part of the loop was the beginning of the hike that we did on the first day. My knees held up well and so did the rest of me.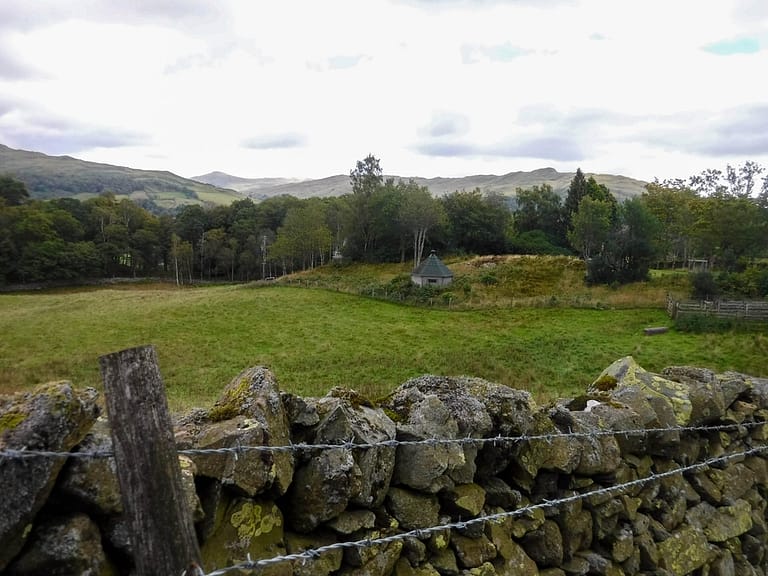 We got a kick out of this oddly shaped outbuilding at one of the properties along the way.