The walk around Grasmere was both easy and gorgeous. We started and ended in the village, giving us an opportunity to check out the village too.
We walked around Grasmere in a clockwise direction. The first part of the loop was along the main road which wasn't awful but wasn't as pleasant as walking through the woods. Once we hit the trail itself it was well marked and well maintained.
There were some small beach areas where you could get down close to the lake to hang out or go swimming or fishing or whatever. We found a bench to sit on for a while. There were again crazy people swimming in the lake.
We were treated to picturesque clouds at the beginning of the walk.
This robin along the way sat quite calmly for several minutes while we both took photos of it and there were some rambunctious dogs off their leash.
When we rounded the other shore of the lake it was like glass so it was easy to take photos of the reflections. It reminded us of Doubtful Sound in New Zealand, when we had similar conditions.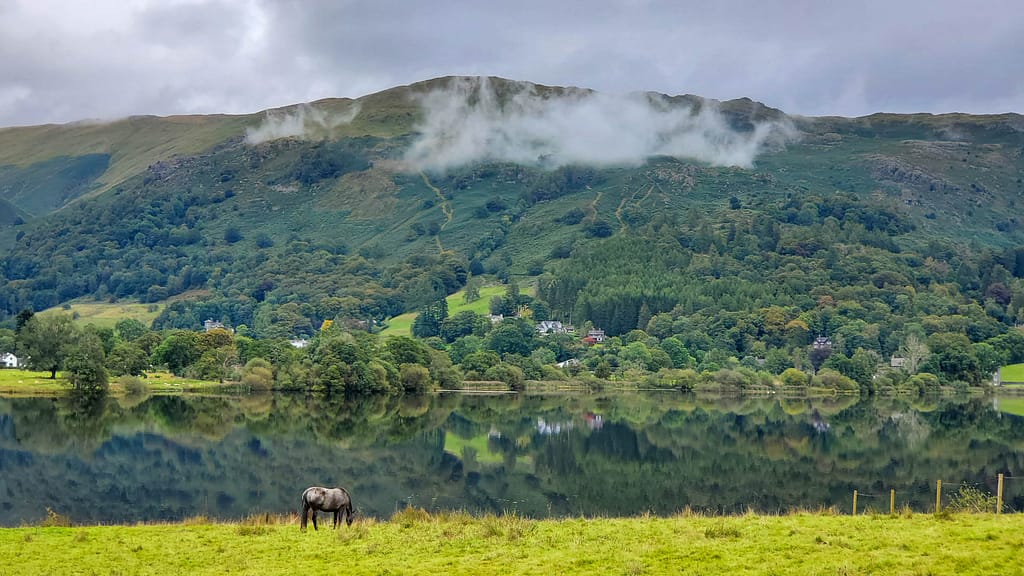 The last part of the walk was along a road — I believe it's called Red Bank road — where we got to see some interesting gardens, plant life, and cottages.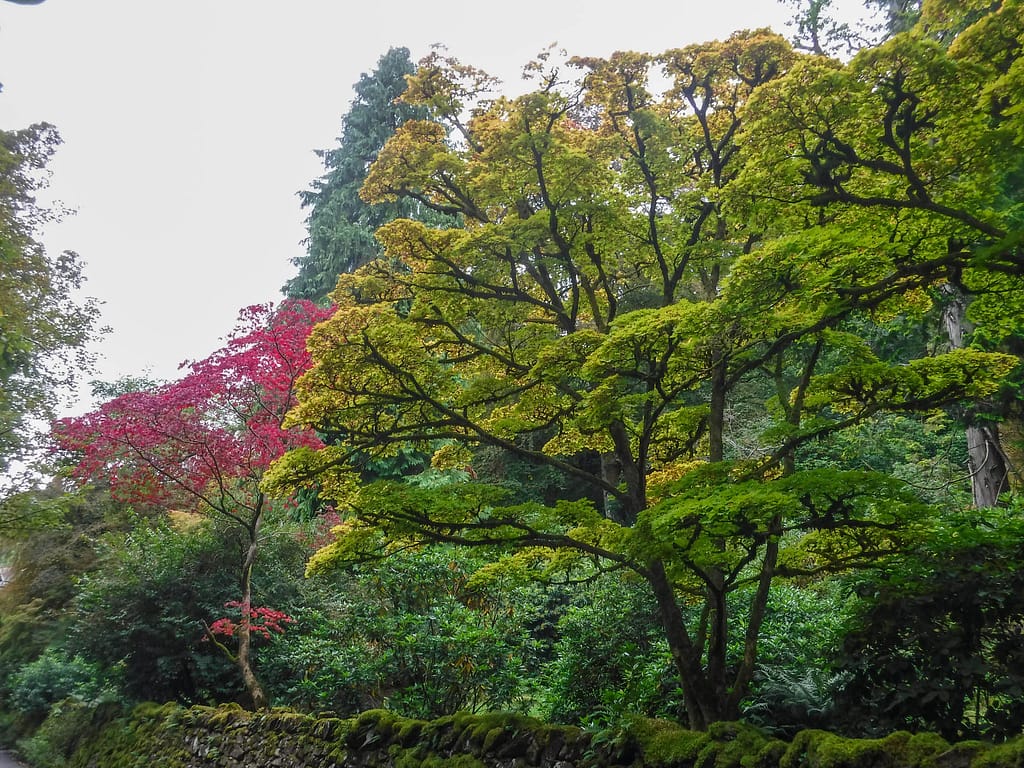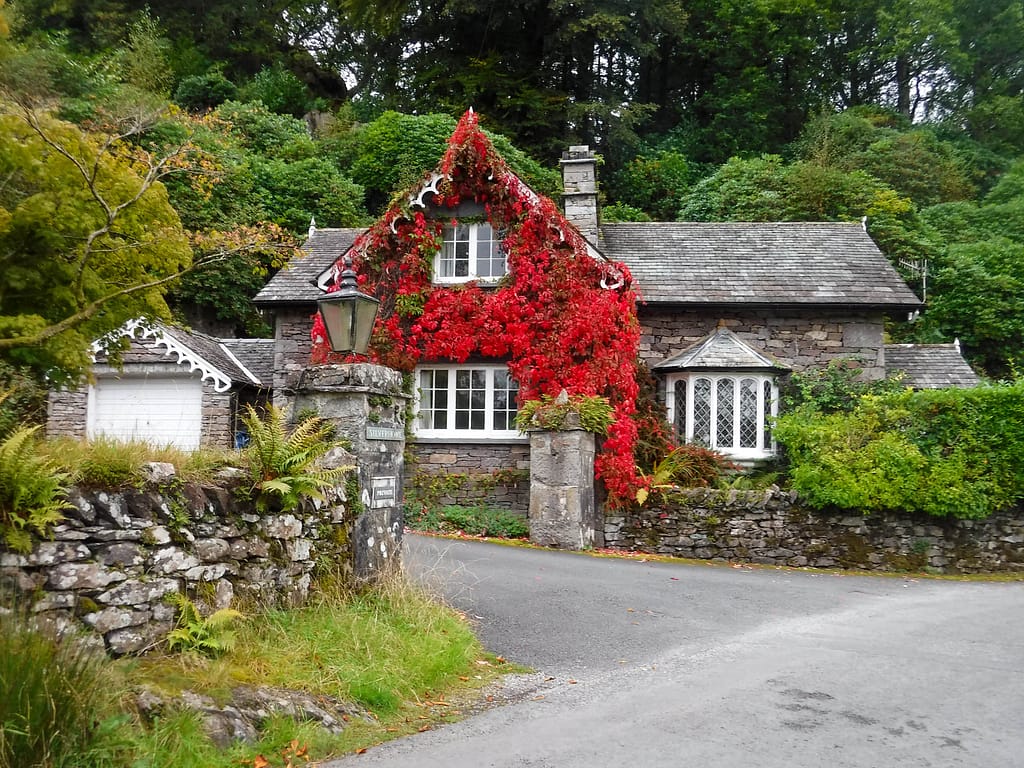 We suspect the wood chunks on the right will eventually look more like the carving on the left. 
We haven't seen that many flowers due to the time of year but have seen beautiful hydrangeas at different stages of bloom.