The heritage train from Caernarfon to Porthmadog goes through some beautiful scenery and small villages. It's a nice day trip.
We took the Welsh Highland heritage train from Caernarfon to Porthmadog. I'd originally planned to take this as transportation between the two but it's not really designed for that — you need to phone to do a one-way trip — so we did it as a day trip. We bought tickets online. The station in Caernarfon is right down by the marina and quite modern. The train is delightfully old and we enjoyed the dog "seated" behind us. Standard class was nice enough but first class is at the end of the train and has rotating seats and larger windows for better views. 
The photos below are from the station in Porthmadog. This trip happened to be the same day as Queen Elizabeth II's funeral so there were funeral wreaths with her picture on the front of the trains. Both the Welsh Highland and Ffestiniog railways use the same station down near the Cob. 
Since we had already spent several days in Porthmadog we decided to just get some tea (which we hadn't done yet) and some muffins and sit in the café. The queen's funeral happened to be going on TV so we watched that.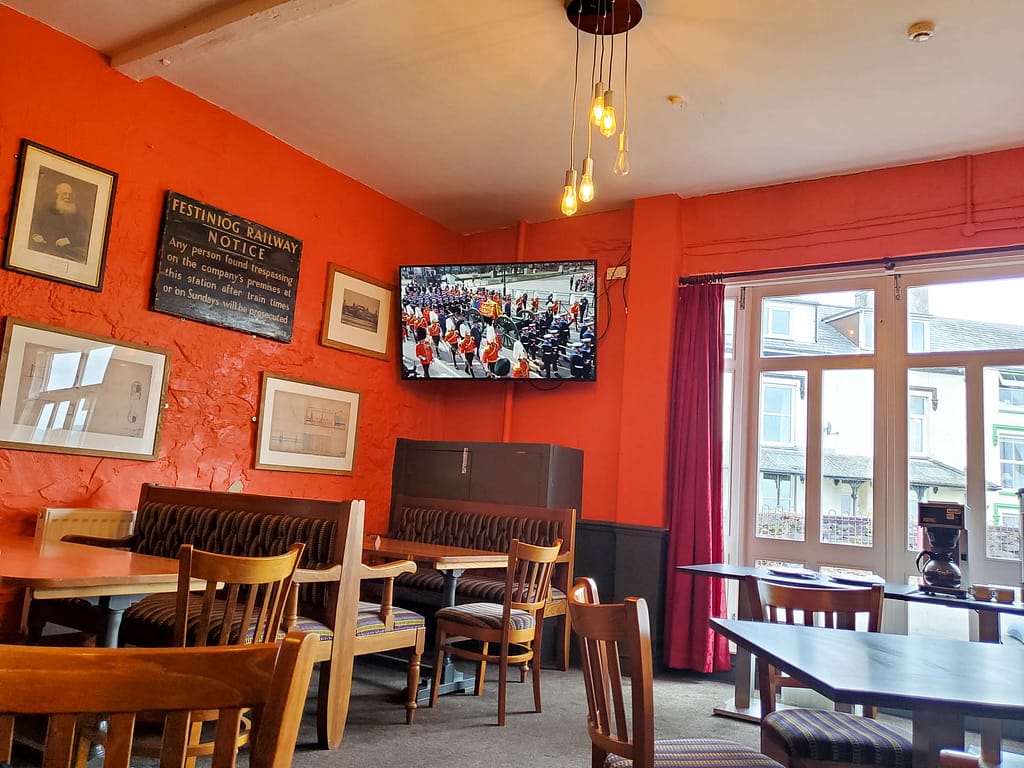 Some of the beautiful scenery along the way.