The Ffestiniog Railway is a scenic train that runs from Porthmadog to Blaenau Ffestiniog and back.
The interior is comfortable and there was room to spread out. We had a table to ourselves. I don't know if that's typical or if this was ongoing COVID-19 procedures but it was nice not to have to sit with strangers. 
The tables have a map of both of the routes engraved on it so you can follow along if you want.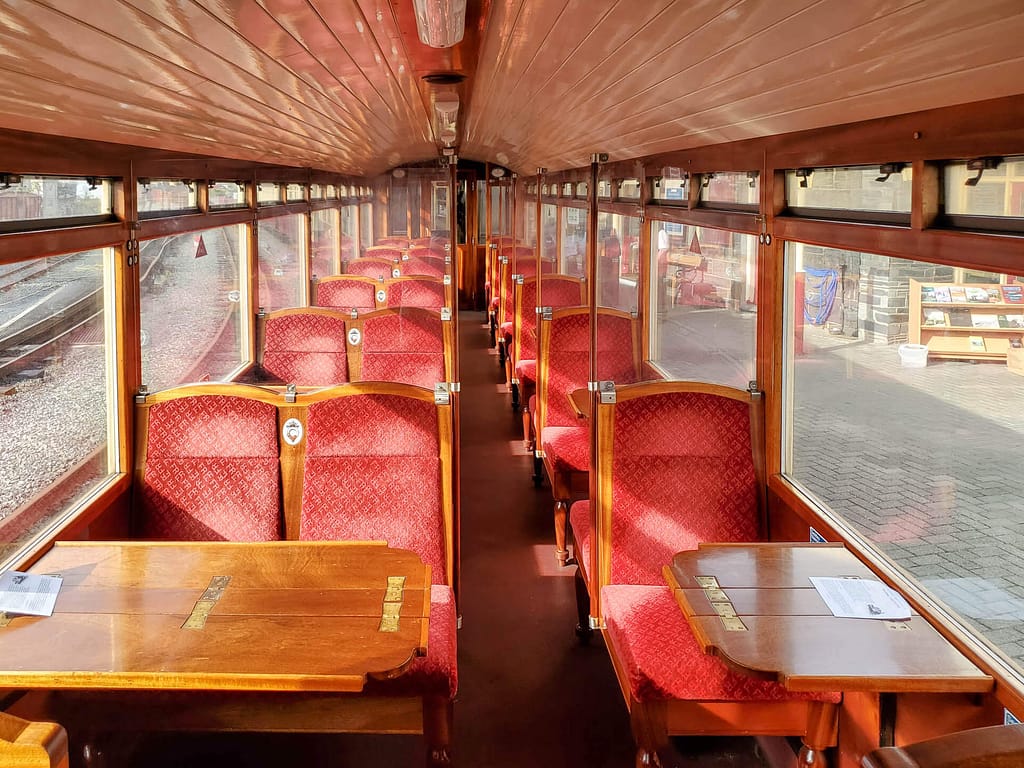 It's a cute little train that stopped a few times to take on more water for the steam engine. We saw some beautiful scenery along the way without having to hike. This was all about the journey not the destination. In fact when we got to the end we didn't even leave the station platform. Just used the restroom and hopped back on the train.
We passed a couple of waterfalls. 
It's not all wilderness. We did pass a power station along the way. 
We saw some gnarled and twisty old trees. If you look closely, you can see the driver stands outside the engine. 
The train goes through a spiral curve and past a small lake. 
We booked our trip directly with Ffestiniog & Welsh Highland Railways. They have several different routes including one from Caernarfon to Porthmadog that we also did. I'd originally planned to use these trains as transportation but they're really designed as day trips. You can only book one-way trips by calling the office.