Buttermere is another beautiful and mostly flat, easy walk around a lake. It's easily reachable by bus from Keswick, though the bus did get crowded.
On our last full day in Keswick we walked around Buttermere. The first part of the walk, from the village to the lake shore, is like farm land.
We started with the west shore of the lake. The trail through the woods was wide and graveled. 
As you approach the south shore the trees fall away to open slopes with a nice waterfall.
There's a farm at the sound end of the lake.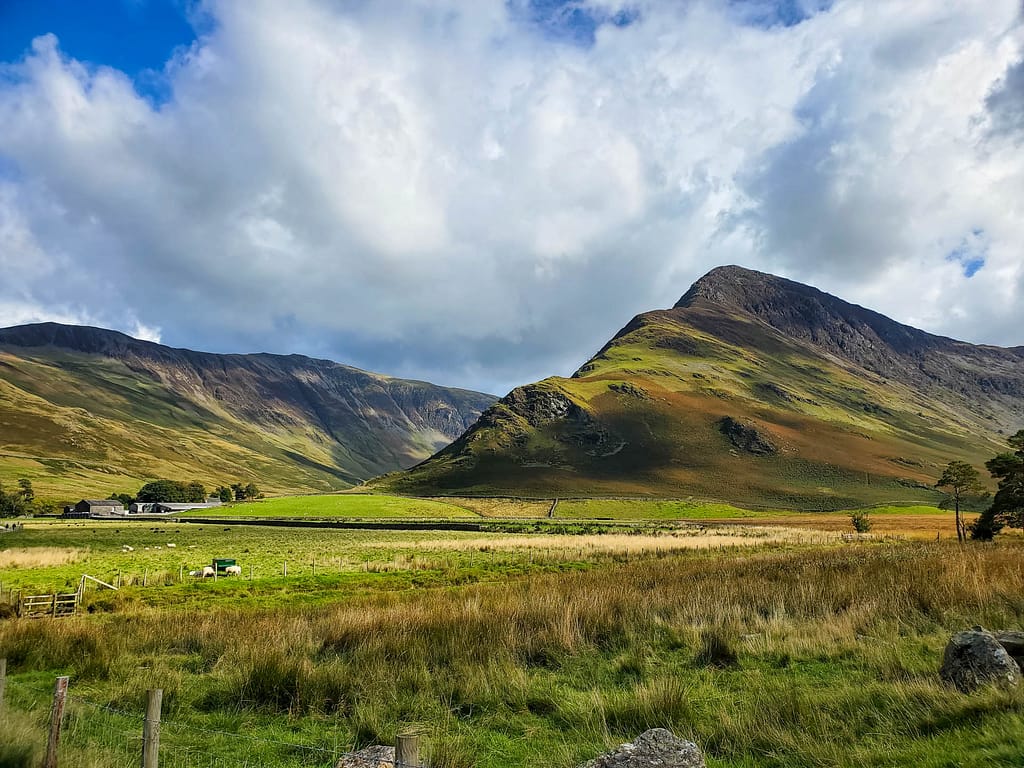 Whichever way you look it's beautiful.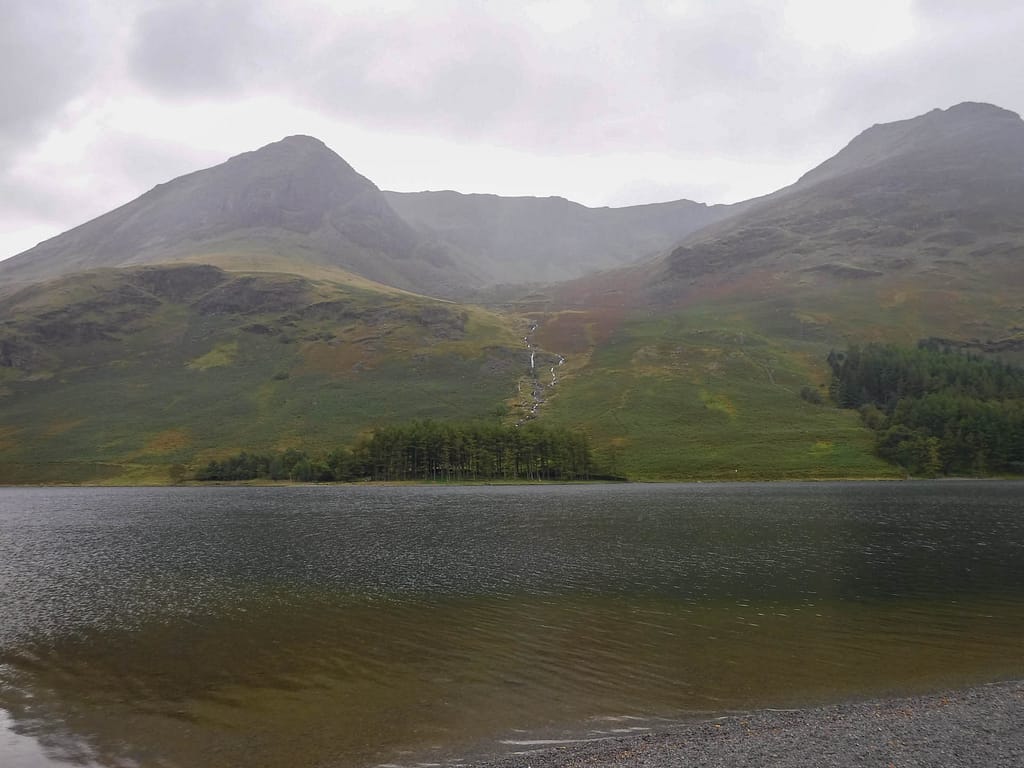 It started raining while we walked up the eastern shore. Things looked much different in the rain. 
The trail on the east side was narrower. And we had a first: a tunnel to hike through. That was wet and dark. And of course we hit the iffy part 3/4 of the way around the lake. If you're not sure on that, tackle that part first.