Greenwich is an area of London that has always interested me but I'd never made it over there. This trip we made it. It was a nice day trip. I liked the Cutty Sark and found the observatory more interesting than I thought I would.
The big draw for me in Greenwich was the Cutty Sark. I used to have a thing for tall ships when I was kid and still find them fascinating.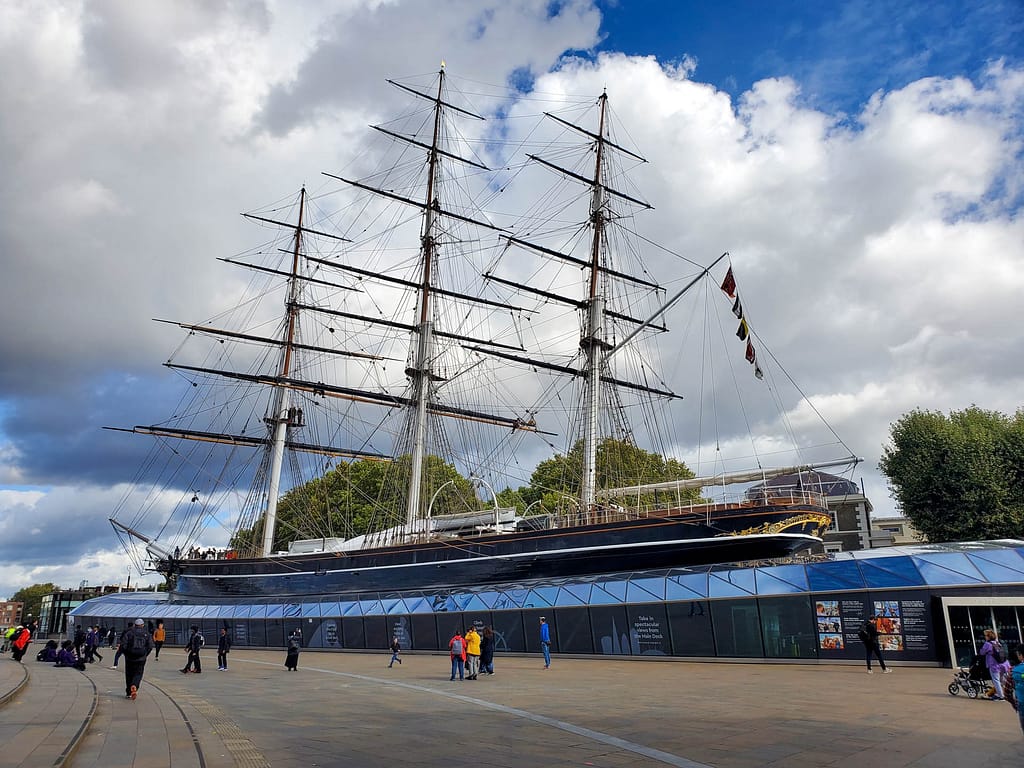 You get to wander around the different decks and see the bottom of the boat along with crew and captain's quarters. One of the volunteers on the boat convinced me to sit on the deck and take a picture of Steve at the captain's wheel with the rigging in the background. It was worth the effort and the embarrassment of needing hands up from two guys to stand back up.
The officer's definitely had it better than the crew, which you would expect. Steve would want a larger carpenter's workshop.
The floor underneath the boat has a colorful display of ship's figureheads. There are more at the National Maritime Museum. 
After the boat we walked over to the observatory up a steep hill to see some of the sites up there. If nothing else there are great views of London.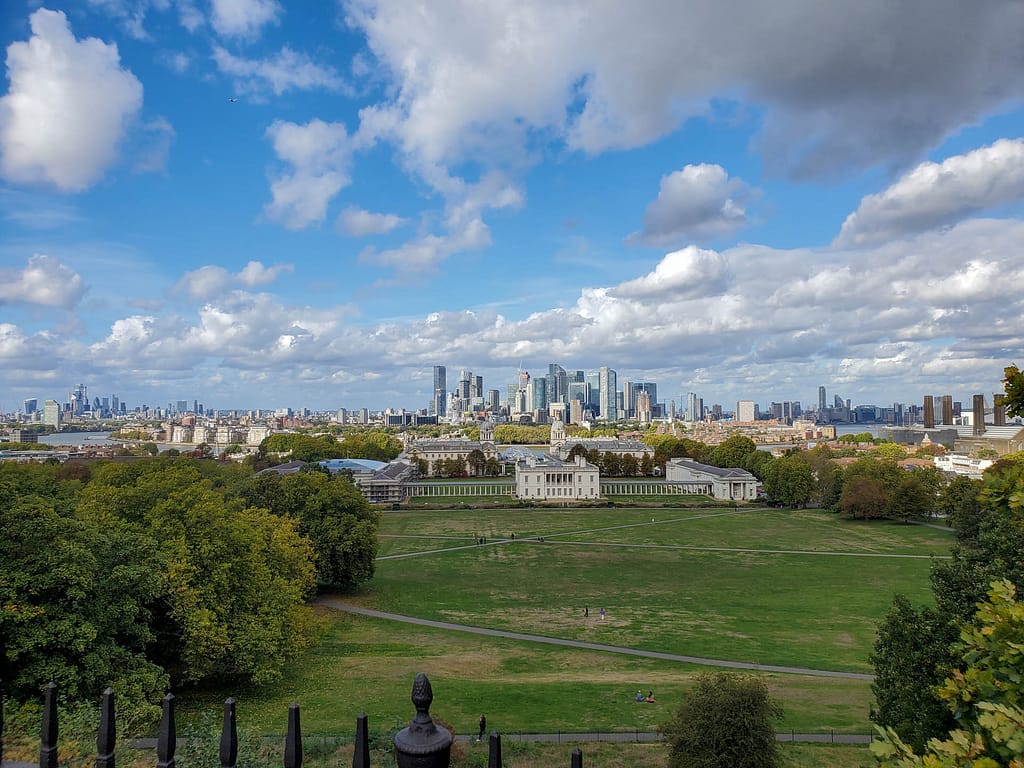 The prime meridian was of course getting a lot of attention. We got a picture of our feet straddling it. (Full disclosure: These are not our feet.)
There was some nice architecture and some of the more interesting pieces were examples of some of the gadgets they used to use to navigate and tell time including some examples of early clocks. We loved this dolphin sundial. The shadows of the tails show the time. 
Then we made a brief visit to the National Maritime Museum where they have an interesting huge map of the world and some scale model boats and actual boats and various pieces of interest. We were getting tired of standing by this point so we didn't stay long.