Carlisle Castle is both the oldest and the best maintained castle we saw on this trip. It was in active use for much longer.
The castle was fine if a little musty. It was very windy that day and I had an incident where I stumbled and almost fell and the wind didn't help; that put me off my game for a while. We saw actual modern soldiers there.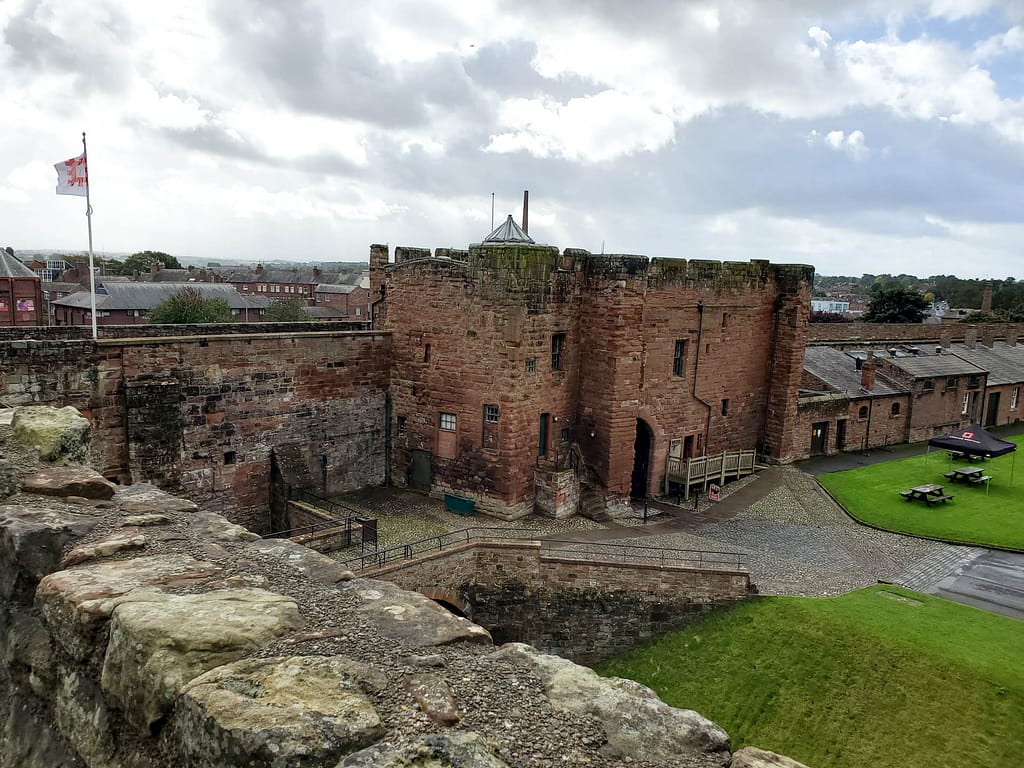 There was scaffolding up around the keep but you could still go in. We went into the keep, the warden's apartments which had furniture in which was nice and helped better visualize castle life, walked around the walls for a bit, and went into the regimental military museum which was mildly interesting.
This is oldest castle that we saw on this trip. Which surprised me until I thought about this one protecting England from the Scots, not the Welsh. The Scots retained independence much longer. Mary Queen of Scots was held here.