Carlisle Cathedral is free and worth seeing for the ceiling alone.
There was a small farmers market outside the cathedral and we got some tasty baked goods for breakfast.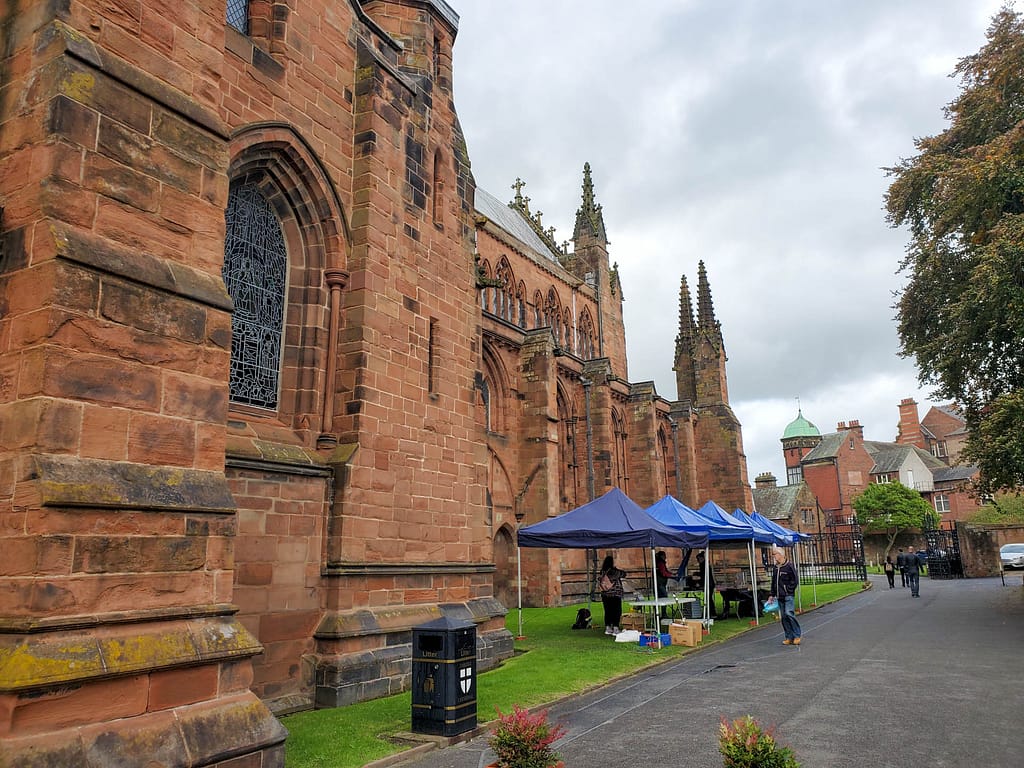 Carlisle Cathedral is not as large as others we've seen. It's still beautiful and in a park-like setting.  
Inside are the usual pipe organ, stained glass, and carved choir stalls. 
The highlight for me was the beautiful blue ceiling with gold stars.