We enjoy snorkeling and knew we had to see the Great Barrier Reef while in Australia. We chose to access it via Cairns because it was convenient and fit our budget. 
Day 1: Alice Springs to Cairns
Most of our day was consumed with traveling from Alice Springs to Cairns. We picked up a shuttle at the airport as recommended by our hotel, the Cairns Plaza. Worked great. The view from our balcony is below. Also great!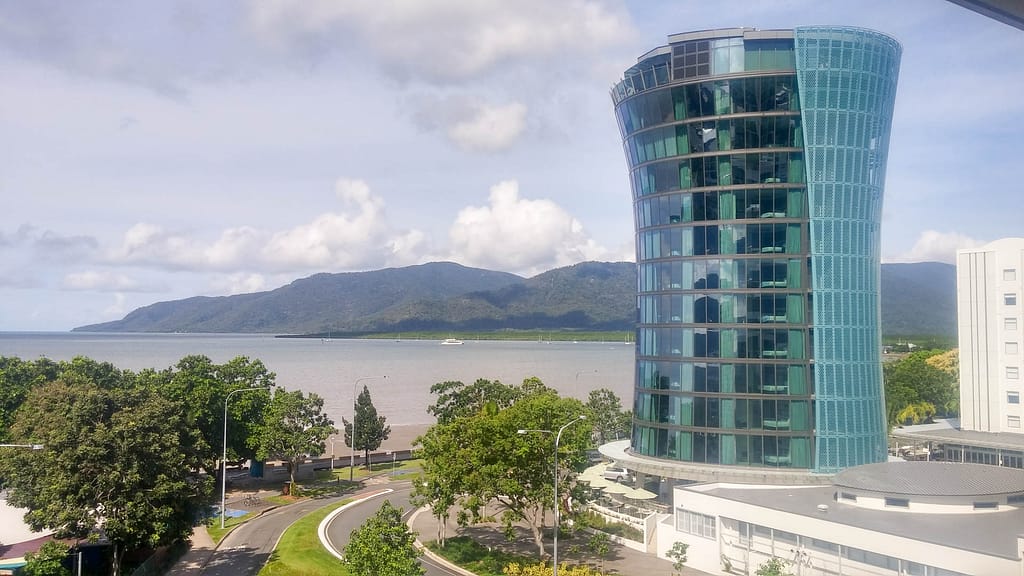 Were here in Cairns primarily for snorkeling the Great Barrier Reef. We didn't book any tours before we arrived because we wanted to see what the weather would be like. The front desk staff were very helpful in providing advice and brochures based on our experience and interests and then booking our selected tours.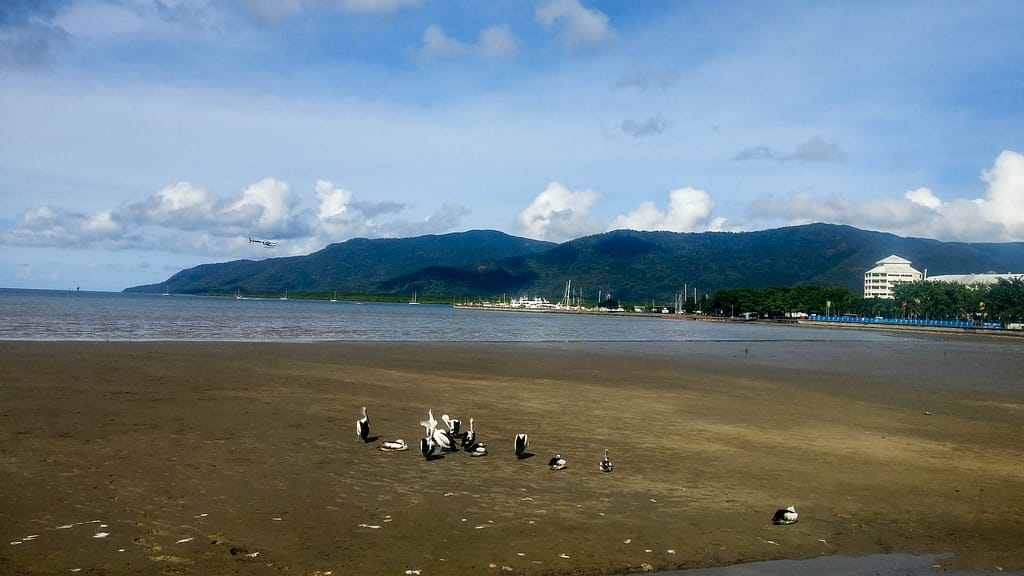 We walked along the esplanade and hit the grocery store and for dinner tried the excellent and inexpensive Indonesian restaurant next door. Beef rendang is everything we hoped for.
Following our usual practice of snorkeling from the beach first, our first excursion was to Green Island.
We had a nice sunset to end the day.
Day 3: Great Barrier Reef Snorkel Tour
This was the focus of our visit to Cairns. Our tour stopped at Saxon or Norman reef first. We saw the best coral we've ever seen, and lots of fish too, including some new ones, like some tiny bright turquoise guys. Our second stop, Hastings reef, wasn't as good. The water was choppy and visibility clouded. But there were still interesting coral formations to look at. We overheard a staff member say that the last few times they were out, conditions were reversed, so it's dependent on highly localized weather. That's why we waited until we arrived to book our tour, so we could see what the forecast was. We don't have many photos because we didn't take our phones with us.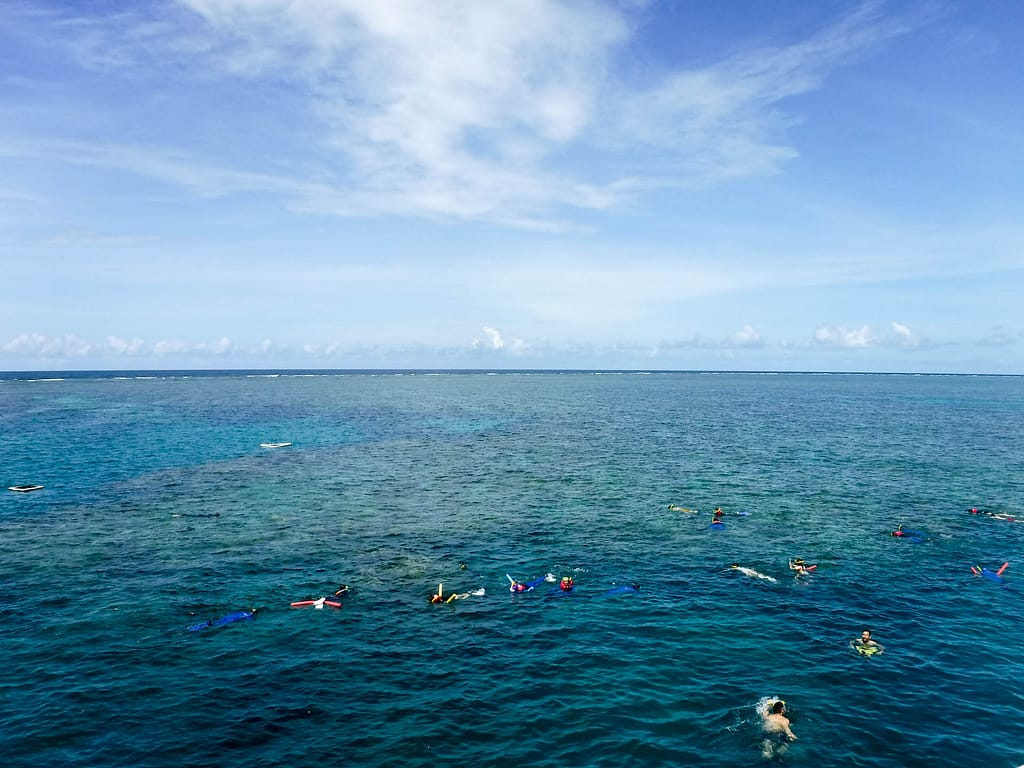 The food was good and the trip well organized, with lookouts in the boat keeping an eye on things, and a designated snorkeling area marked out. We even got a free glass of wine on the way back. And we chatted with a nice family from Vancouver traveling the world for a year. Envious!
We had a burger and a buffalo style chicken schnitzel for dinner, then did mundane things like go to the store for coffee and beer. We ended up sitting inside in the air conditioning because with 78% humidity we were just sweating outside. Below is the night view from our balcony.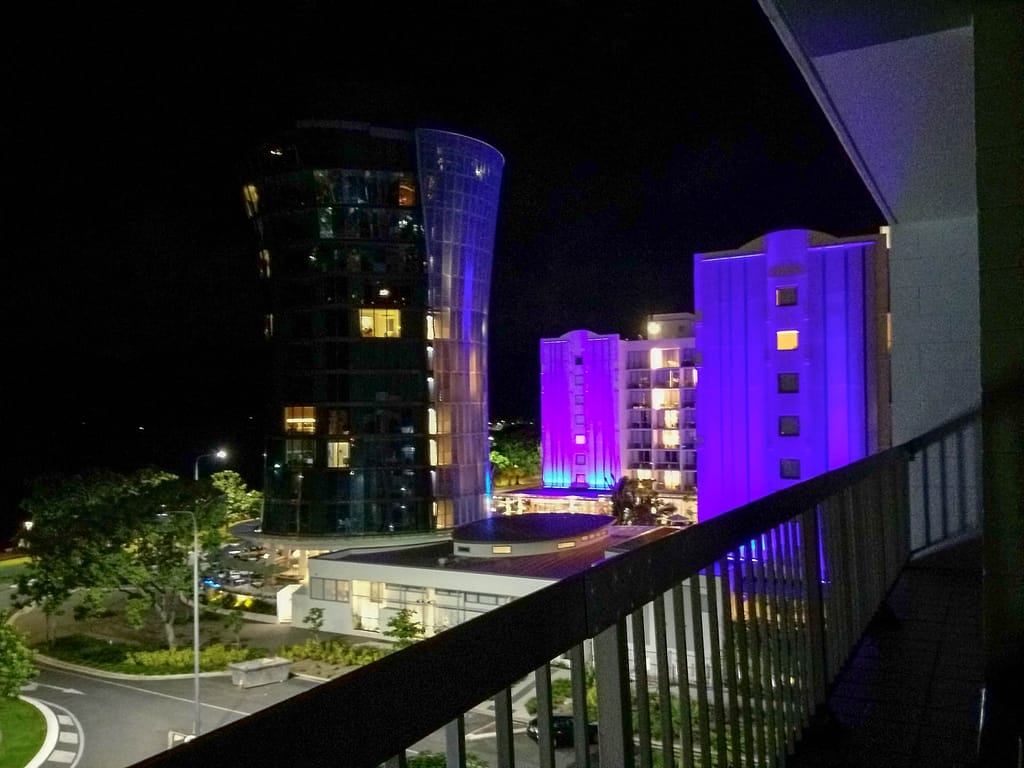 Kuranda is a small village up in the rainforest near Cairns and makes a nice day trip from Cairns. 
For dinner, we went to a Balinese restaurant and had rijsstaffel (rice table). It's built around the idea of a bowl of rice served with a bunch of little dishes that you eat with the rice. So we had satay to start, then the soup of the day which was a curried fish and potato soup that was really good. And then the main rice course, which was rice and sides of pork, beef, lamb, chicken curry, seafood curry, grilled fish, and duck steamed in banana leaves. It was all really good. And then there was dessert. Which was three different kinds of cake, including maybe the best brownie ever, with some fresh fruit and then black sticky rice served with palm sugar and coconut cream. That was really good too. It was worth the 10-minute walk in the pouring rain that it took us to get to the restaurant. Thankfully our hotel loaned us a second umbrella or one of us would have drowned. And yes we just talked about food a lot but I've been waiting 36 years to try this, since I first heard about it in Amsterdam and couldn't find anyone to try it with me!
There are flying foxes here in Cairns too. These are spectacled flying foxes rather than the grey-headed ones in Melbourne. Still fascinating to watch.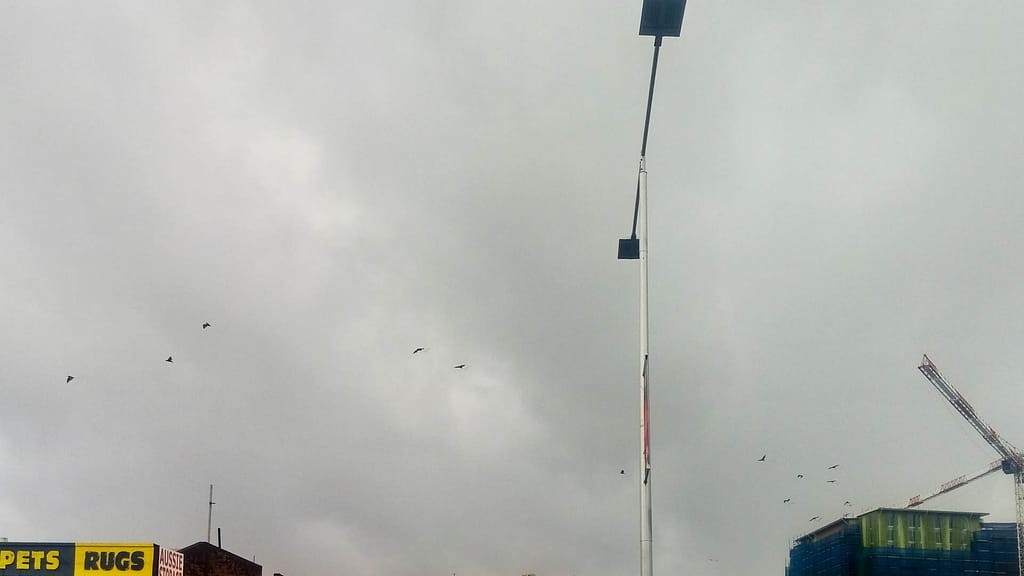 It rained all day on our last day in Australia. Kind of brings us full circle, since it rained all through Sydney.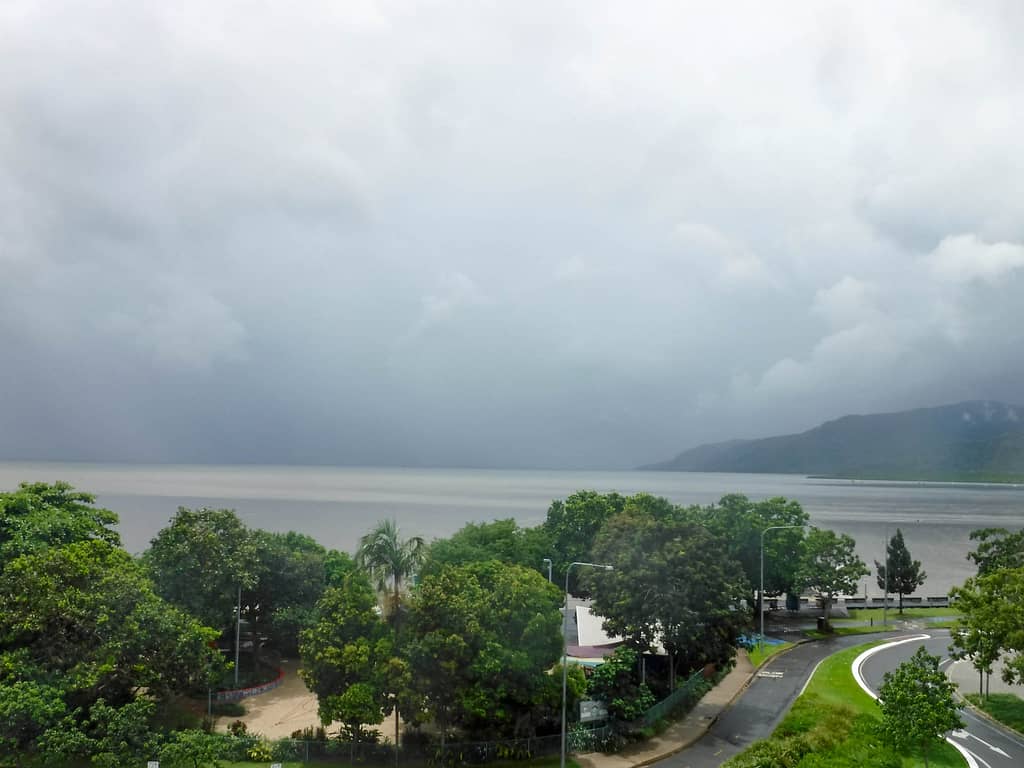 It gave us time to pack. We fly Virgin Australia to New Zealand and they have a low weight limit for carry-on luggage, so we need to rearrange some things and check one of our carry-ons.
This section contains affiliate links. If you click on a link we may receive a commission at no cost to you. 
There are lots of lodging options available at all price points and many reasonably priced places to choose from. 
We had an oceanfront one-bedroom suite at a great price here! Great location on the esplanade within easy walking distance of the action, but not right in the middle of it. Very helpful staff listened and advised on and booked snorkel tours and shuttle, and lent a necessary umbrella. 
There are loads of restaurants of all types in Cairns.
Cairns itself is walkable. There are airport shuttles to the hotels. You can book at the desk in the airport.