The
Alice Springs Desert Park
is part zoo, part garden, and fun to explore. It reminded us of the Arizona-Sonora Desert Museum in Tucson.
We saw some animals we'd already seen, plus some new ones, like dingos and larger kangaroos. Once again we could inside the kangaroo enclosure.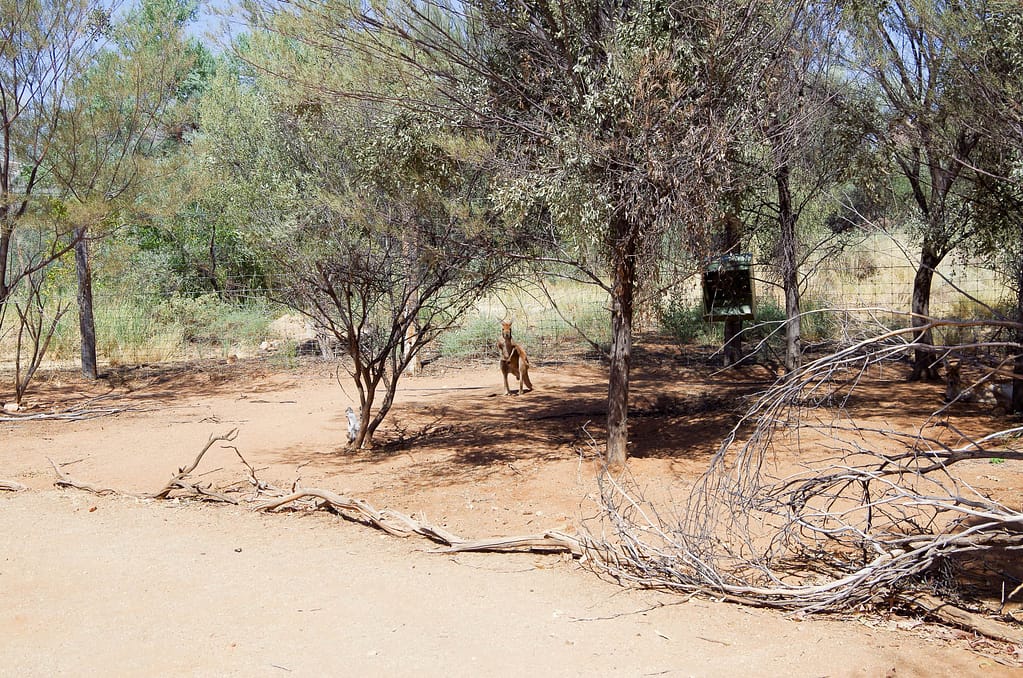 They did not let us inside the enclosure with the dingo. Who was smart enough to stay in the shade.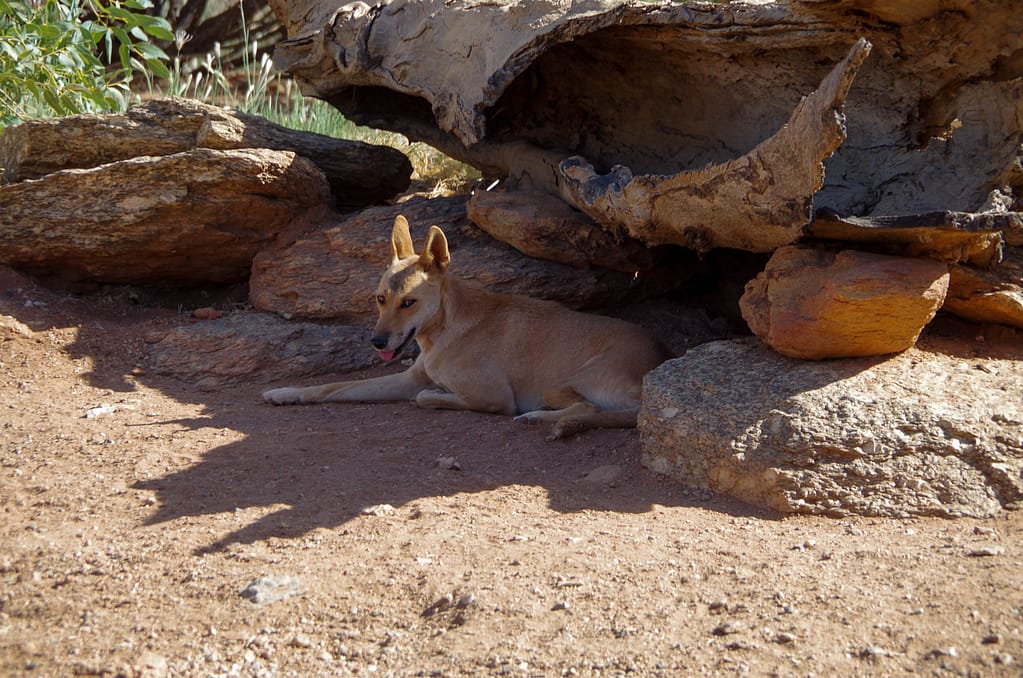 Here are some of the colorful birds we saw. There are multiple aviaries that you can walk into to observe them. 
Here's a challenge for you: Find the lizard in the picture below.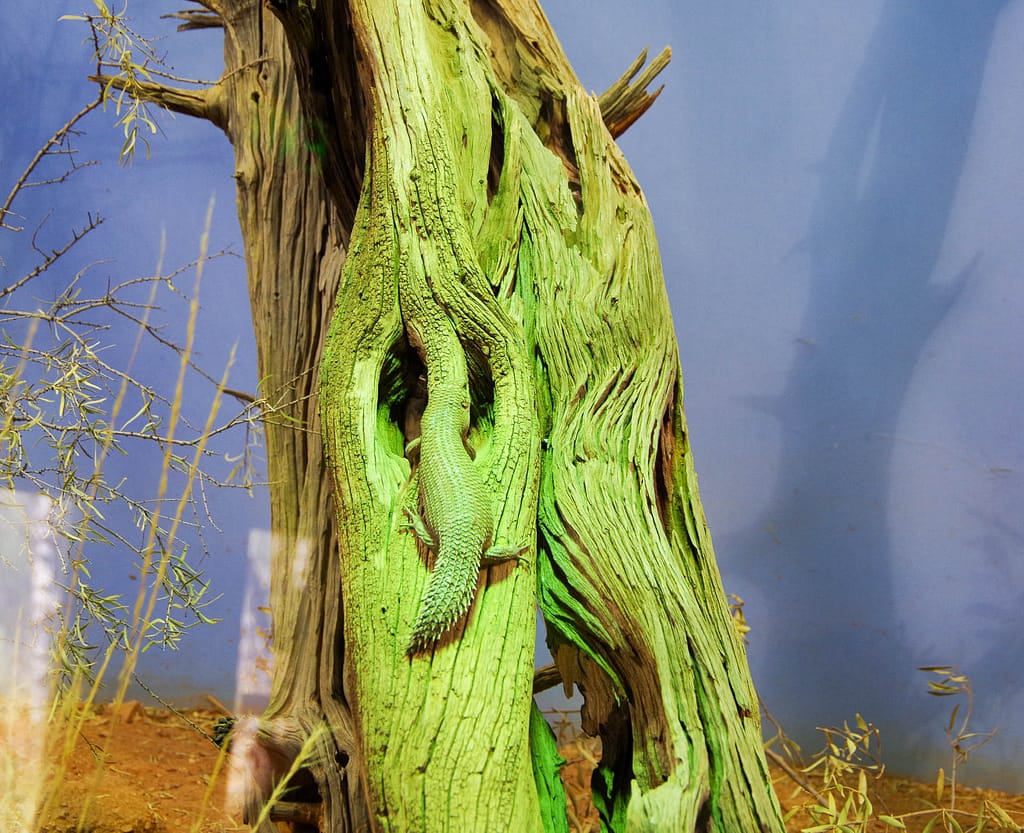 Then find the stick insects in these two photos. 
A post-apocalyptic grasshopper.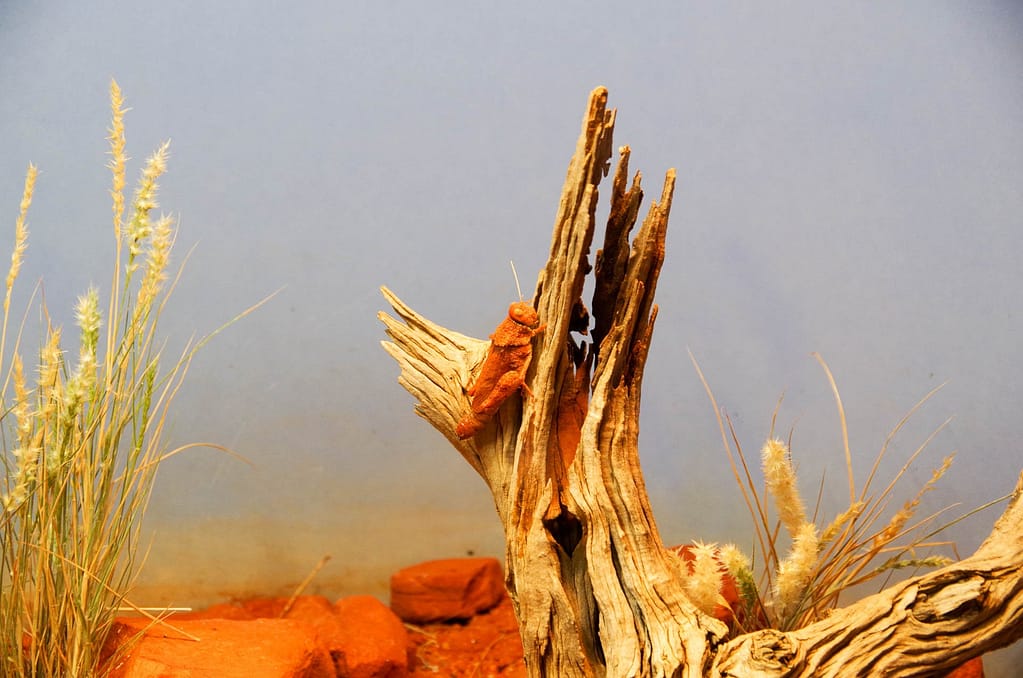 One of the shows they offer features trained raptors like falcons, owls, and kites. That was intriguing.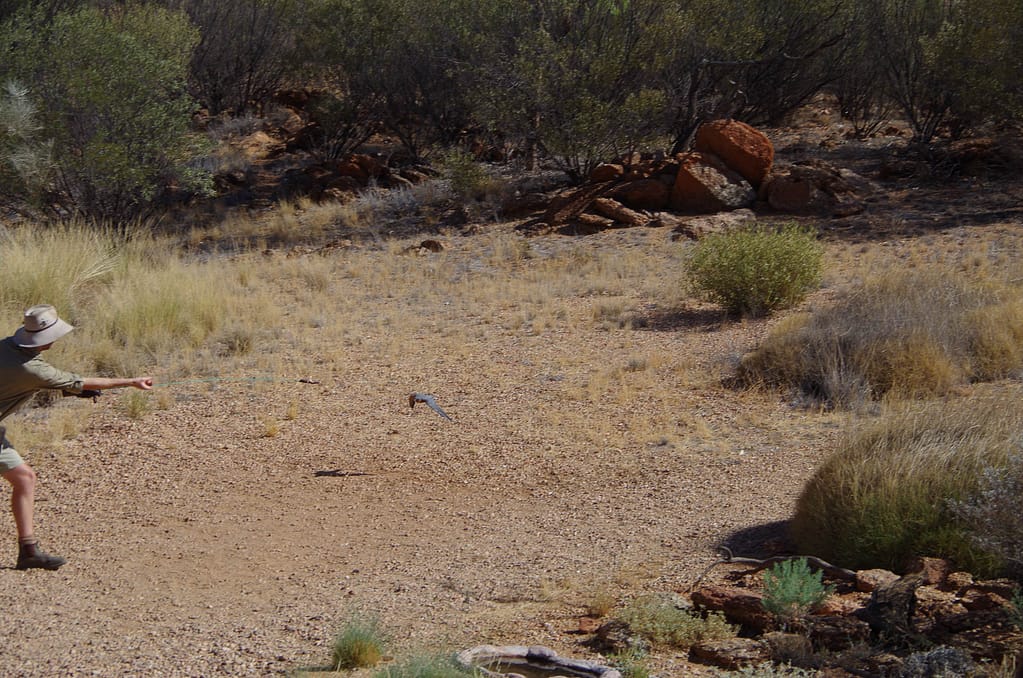 They had a large nocturnal house where you could watch animals that are out at night without disturbing their sleep patterns. They have lots of cute little hoppy mice, wallabies, bandicoots, and bilbies. Rodents basically, but cute.
The photo below is of a bilby, our favorite. We did NOT take this photo. We couldn't get a good shot in the low-light conditions so we found one online.