Our day trip to Kuranda turned out different than expected. We thought the focus would be the markets, which turned out to be a disappointment. We did find an enjoyable walk through the surrounding area. Getting there and back was part of the fun. 
We took the scenic gondola ride to get there, and the scenic train ride to come back. Both the gondola ride and the train ride were really fun. 
We paid a little extra to get a gondola with a glass floor so we could look at the treetops between our feet. That was kind of fun. They had an app that you could play while you were on the gondola ride but we kept forgetting to turn it on. There were also a couple of scenic outlooks where you could look at waterfalls.
At Kuranda we did a nice walk that went around the village, through some rainforest and along the river. That was a fairly easy and relatively short walk. Took us about an hour.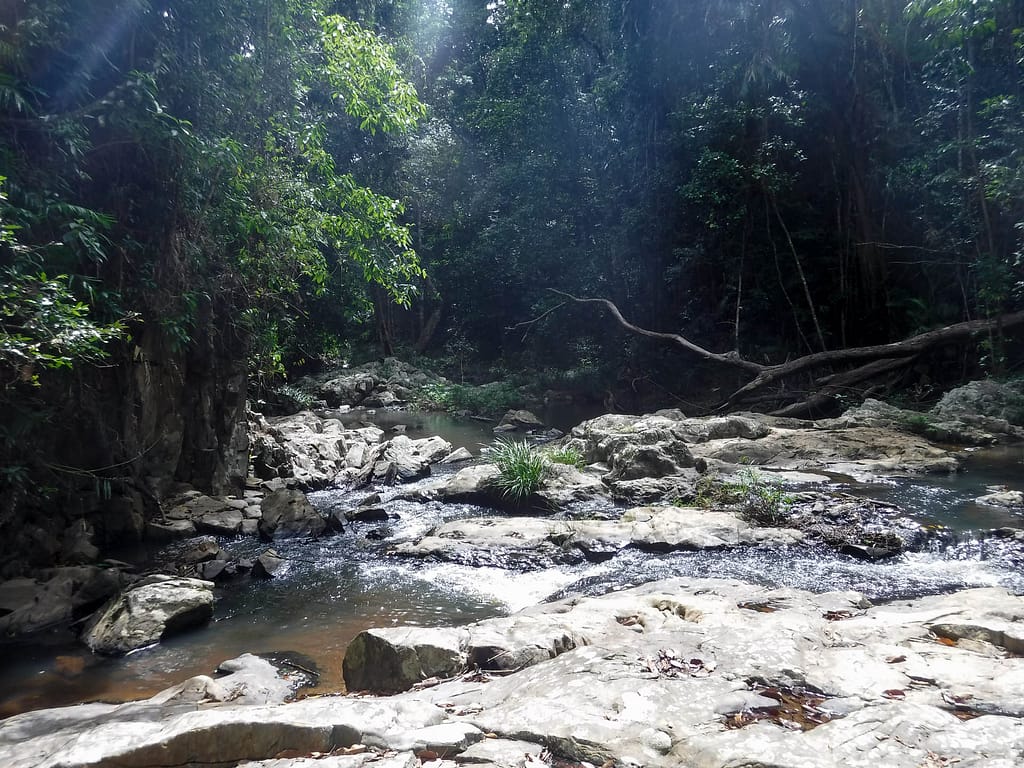 We also explored the markets in Kuranda. They were a disappointment. The older markets that were established by hippies back in the 1970s just didn't have anything very interesting. And the newer markets had the usual tourist trinkets and T-shirts. But we did find a cute stuffed koala for $3 to use as a Christmas ornament so it wasn't a total loss.
We took the scenic train ride back to Cairns. They have a running commentary on the history of how the railroad was built. It's pretty impressive with 15 tunnels and about as many bridges and was originally built to support the war effort.
The photos below are from the train ride.