Warwick Castle sounded like a good opportunity to see a well-preserved castle and it was.
We finally found the castle; it was a bit of an adventure getting in. I guess being a castle it's supposed to be?? 
We heard you needed a full day. If you do all the extra dungeons-and-dragons stuff, maybe. We saw all we wanted of walls, towers, mill, furnished museum area, etc. in two hours. And while a bit pricey compared to some other attractions, it was probably the most realistic, pure castle we saw. (Compared to Edinburgh and Windsor.) We took the bus to and from Stratford-upon-Avon fairly painlessly. The toughest part was finding the castle entrance in Warwick. You'd think something that big would be easier to locate …
Here's a castle entrance. It gives you an idea how thick the walls are.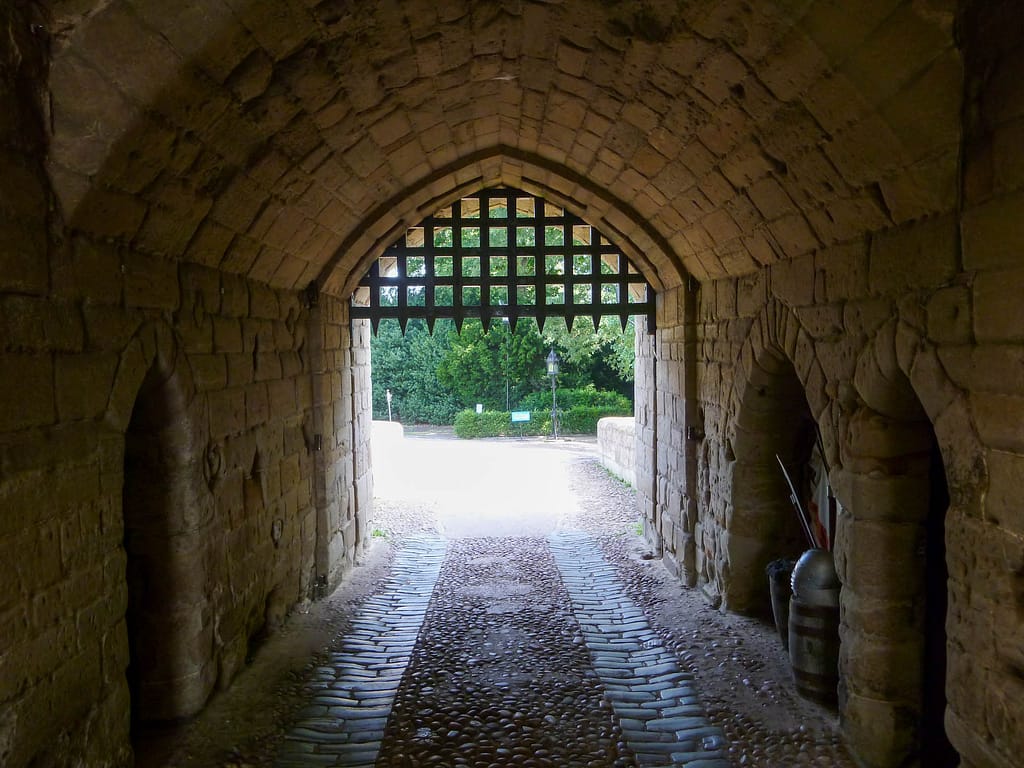 These photos are from inside the castle.
The castle had great state rooms with paintings of people I've been reading about. (I've been reading English historical novels for months leading up to this trip.) And at least one hidden door. One room had a display of Henry VIII with his six wives. (In chronological order from left to right.)
The photos below are of arrow slits. From top left clockwise:
arrow slits from a distance
close up from outside
view from inside
looking through an arrow slit
We enjoyed climbing to the battlements and walls despite some steep steps. There were great views from the top. One could imagine watching for enemy forces.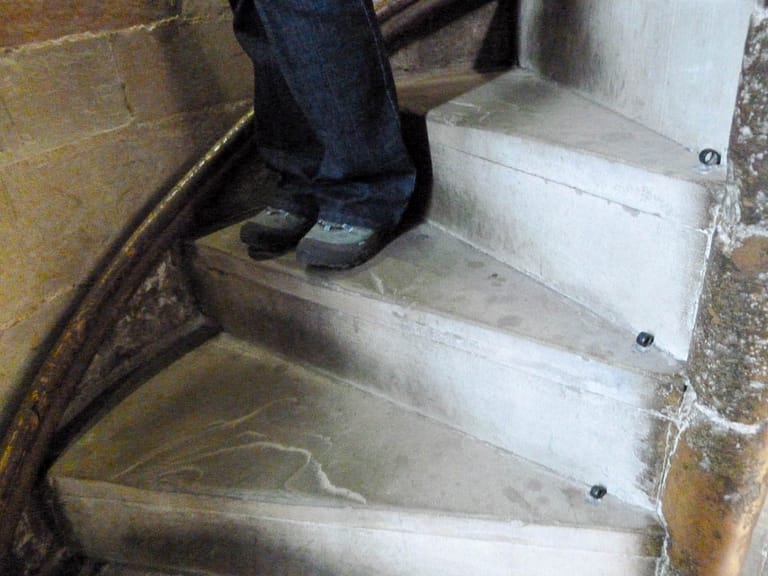 We also walked along the river side of the castle.
There was a display of birds of prey when we visited. The device on the right is a ballista. Warwick Castle also has the world's largest trebuchet.
One of the highlights was the bowman, who had us flip off kids on the wall and mentioned Horrible Histories, which we might have to check out. He was informative and entertaining.