Maui is a beautiful island if a bit manicured and gentrified for our taste. It has some great sights -- like the road to Hana -- that I wouldn't want to miss.
We actually shoveled snow the day we left. It took us four flights, 20 hours, and 12 hours flying time to get to Maui. And 300,000 airmiles to fly first class. We caught an earlier flight to Maui than we'd booked. We'd heard that if you're early they can sometimes get you on an earlier flight. 
We got to our condo near Kaanapali Beach in time to take a nap before heading up Haleakala for sunrise. 
Day 2: Haleakala Bike Trip
Just a few hours after we arrived we were got picked up at 3:30 AM to take a van up to Haleakala for the sunrise and then bike back down. We drove past sugar cane fields on the way back and our group correctly guessed what Maui's top legal export is. 😉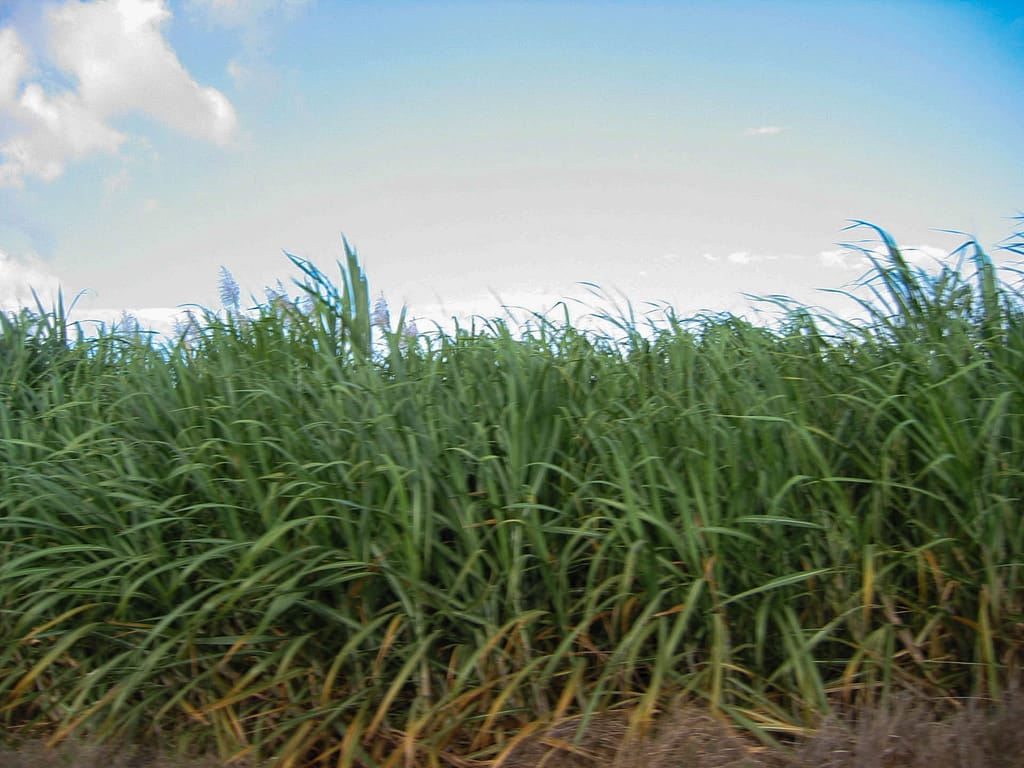 After our trip, we got sandwiches from CJ's for lunch, then went to Safeway for beer and snacks. $71. Welcome to Hawaii! (We discovered that small stores often have better prices than the larger ones.) Steve has a horrible head full of snot and after flying his ears are so plugged up he can't hear. I had to relay his order at the deli.
By that point we were tired so we walked across the fairway to the beach and took a nap, then went back to get ready for the Old Lahaina Luau. We'd read they were a well-done traditional luau. The show was interesting and the buffet was an opportunity to try several different Hawaiian dishes. We did share a table with some weird people from Oregon. We had a couple of beers when we got home. Steve still feels awful.
We actually planned to go to the luau tomorrow night but it is so slow here right now that they canceled tomorrow night since they didn't have enough reservations.
Day 3: Maui Ocean Center and Lahaina
We moved our Maui Ocean Center trip up because Steve didn't feel like altitude hiking at the crater. The Ocean Center had touchable starfish and a tunnel through the ocean with rays overhead. There was a diver in the tank working on something. We saw cleaner fishes at work and got a preview of local fish we hope to see in the wild while snorkeling.
We spent the afternoon in downtown Lahaina. We saw the banyan tree, walked down Front Street, got ice cream, and went to Hilo Hattie. Maybe we saw a drug deal? We went to CJ's again for sandwiches for lunch and reserved box lunches to take to Hana with us tomorrow.
Dinner turned out to be one of those special occasions you can't plan for. We walked over to Hula Grill for dinner. It won out because they had live music, a couple of guys playing ukulele with a hula dancer. Then someone requested Oye Como Va. OMG. Derik Sebastian's ukulele solo was spine-tingling. Just wow. Hope to catch him again someday.
Today we drove the road to Hana which took pretty much the entire day. On the way there we stopped at Hookipa Beach to watch the surfers. The beach is known for windsurfing and it looked like surfers stuck to one side and windsurfers to the other.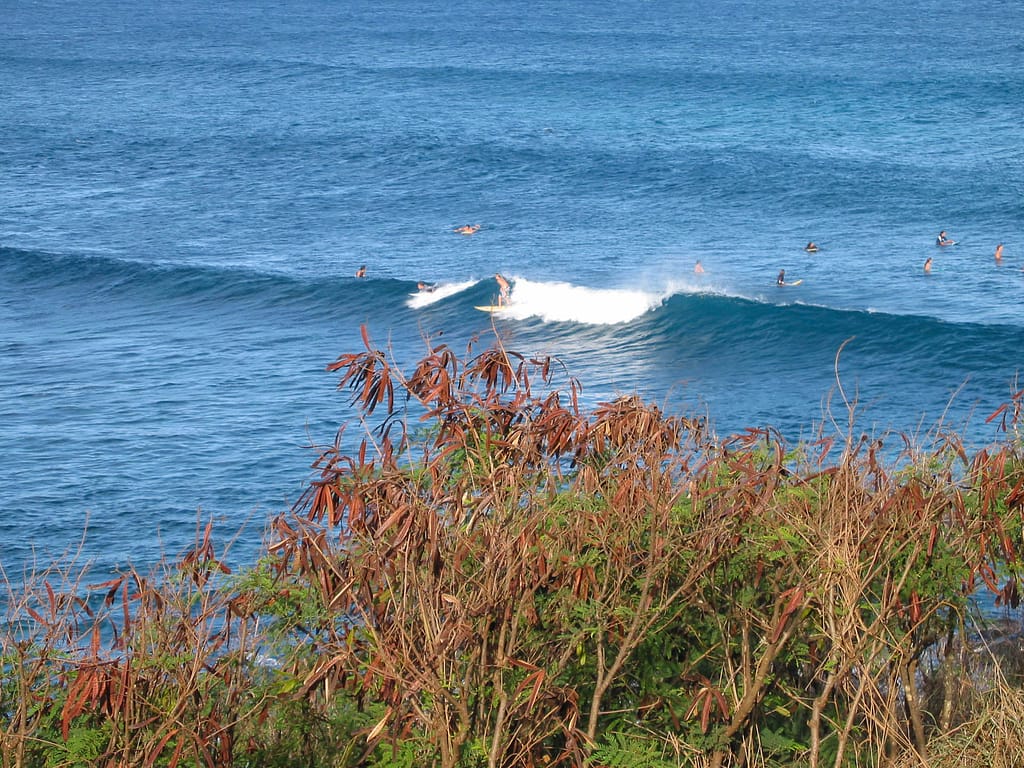 Chickens are everywhere here. Even the trash barrels at the state park!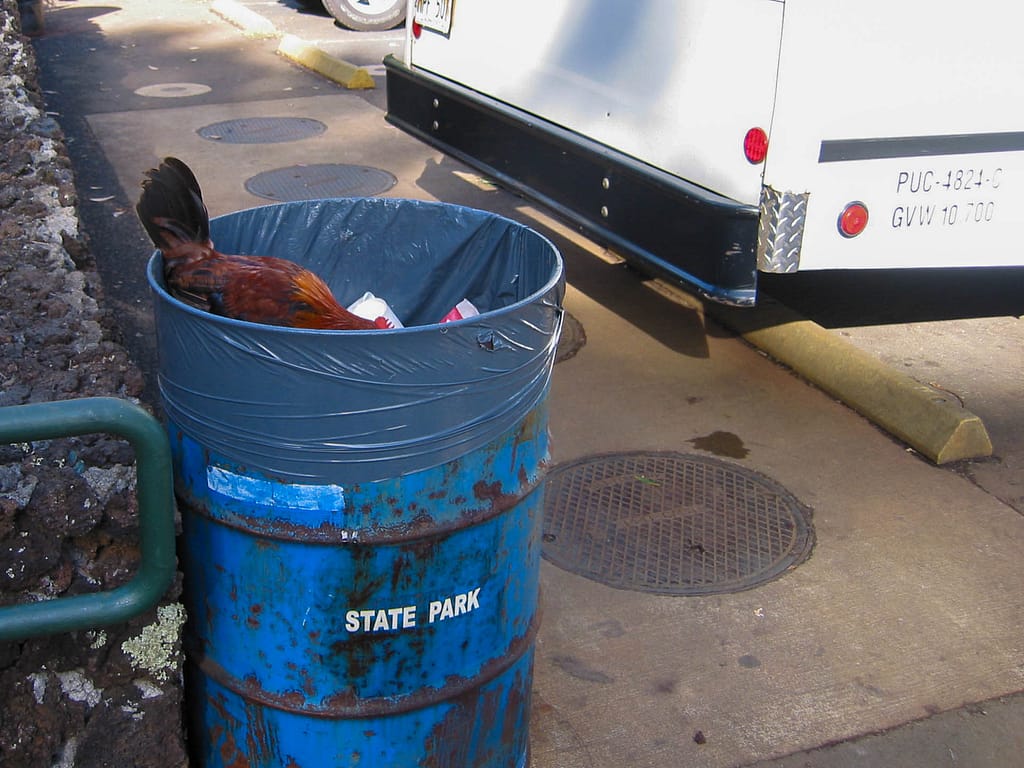 We were pretty tired when we got home so got pizza from Round Table pizza down the road.
Day 5: Snorkeling at Kapalua
Today we snorkel. We picked up snorkel gear at Snorkel Bob's and went to Kapalua to try it out since it sounded like an easy place for beginners. (We've only been snorkeling once, on our honeymoon at a lagoon in Xcaret in Mexico.) We saw lots of fish, coral, and sea anemones. It was an easy place to start since the water was calm; easier than we expected. It's really awkward trying to walk or even stand with fins on. We had Maui Tacos for lunch then walked on south Kaanapali beach, scouted for snorkeling at Black Rock.
Please wear reef safe sunscreen!
And please don't stand on the coral. Help preserve our reefs so we can enjoy them forever.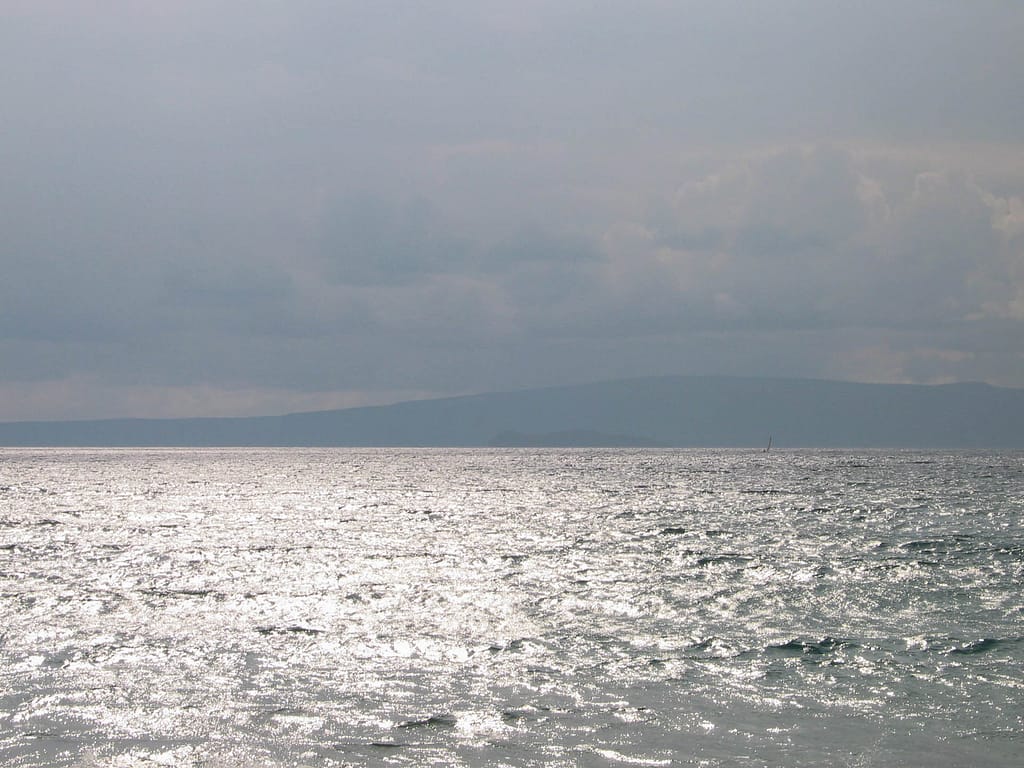 Dinner was our first of three planned splurge meals, at Pineapple Grill. We set a new record: $160 including tip. Steve said maybe the best overall experience he's ever had at a restaurant. Too bad they've since closed.
Day 6: Kaanapali Beach and Snorkeling at Kapalua
Today we tried snorkeling at Kaanapali but the fish were too far out or too close to the rocks for comfort. It's a nice swimming beach though. Sandy. We went back to Kapalua since we enjoyed it yesterday but it wasn't as good today. The water was more choppy. We returned our gear and drove to the south side of the island: Kihei, Wailea, Makena. It was windy; no good for snorkeling, but pretty beaches.
We did laundry and packing. And we got a Maui Zowie pizza with Wombo Combo on half.
There's a storm heading for Kauai; we hope we get through.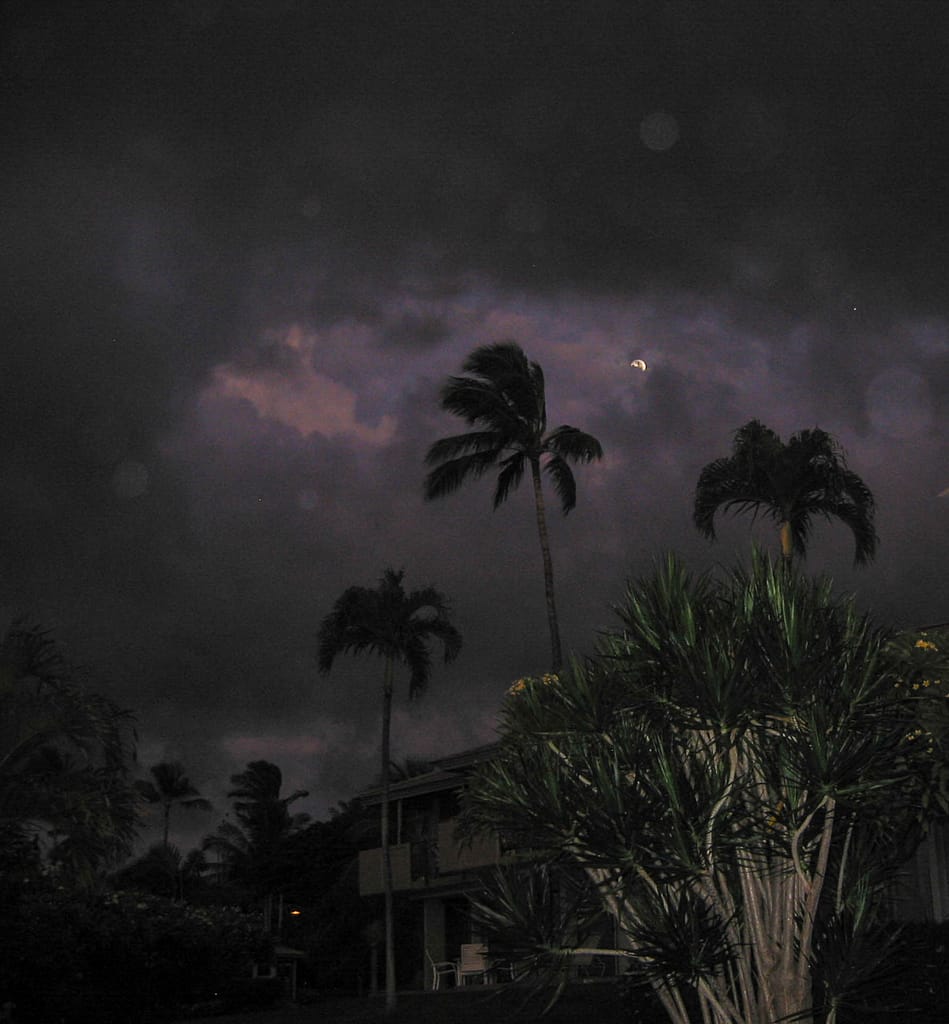 We've also spent a couple of nights on Maui on our way back from New Zealand. You can read about that here.
This section contains affiliate links. If you click on a link we may receive a commission at no cost to you. 
We wanted to be able to walk to the beach which means we had to get outside our price comfort zone. Given the amount of time we spent at the beach — we did a lot of sightseeing — we might have been better off saving our money. 
We had a spacious studio condo that included laundry which came in handy. The complex is quiet and convenient to the beach though not on the beach — across the fairway. Nice beach, a cabana with towels, backrests, etc.
There are lots of places to eat scattered all over the island. Some of them we enjoyed on this trip have since closed. 
Round Table Pizza
We ate here twice and I had pineapple on pizza which I usually don't like but thought this was the place to try it. It was good.
Maui Tacos
Our first fish tacos and won't be our last. They were good.
Hula Grill
Music was great. Food was good. Eating with your feet in the sand delightful.
We rented a car so we could explore the island on our own. We rented a convertible because it was cheaper than a regular car!