The road to Hana really is about the journey, not the destination. Watch out for oblivious tourists in the middle of the road.
We made a day of driving the road to Hana around to Oheo Gulch and Kipahulu. We'd planned on hiking to the upper falls but after I fought with the parking lot and lost (I skinned my knee) and we hiked to the lower falls, we decided that wasn't happening. We also decided we weren't going to hike in Haleakala. The lower pools and the sea overlook were very cool.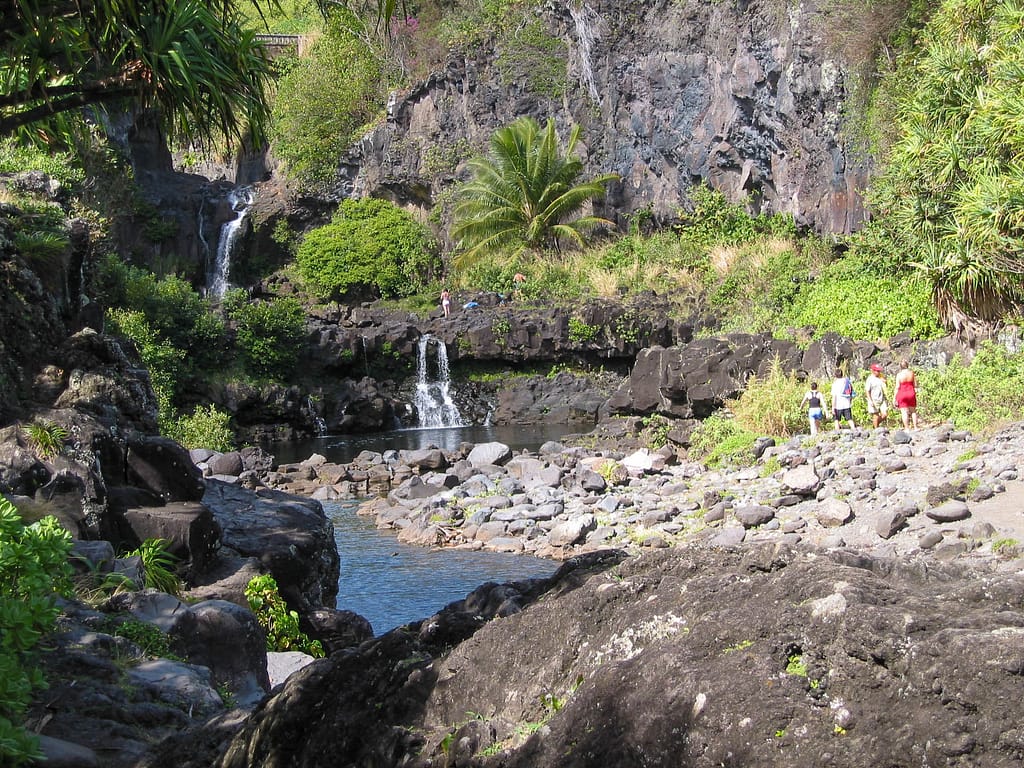 We made an extended stop at the black sand beach at Waianapanapa State Park. The beach contrasts beautifully with the lush green plants around it and the jagged rocks protecting the beach are dramatic.
While we were wandering the area — there are trails that take you out on the headlands — we spotted a small animal face in the bushes. We spent probably 20 minutes trying to track it down and take its picture.
Then we got back to the parking lot and there were about 50 of them roaming around. Turns out they're mongoose and they're common in Hawaii. Except on Kauai, which is why Kauai has even more chickens than other islands.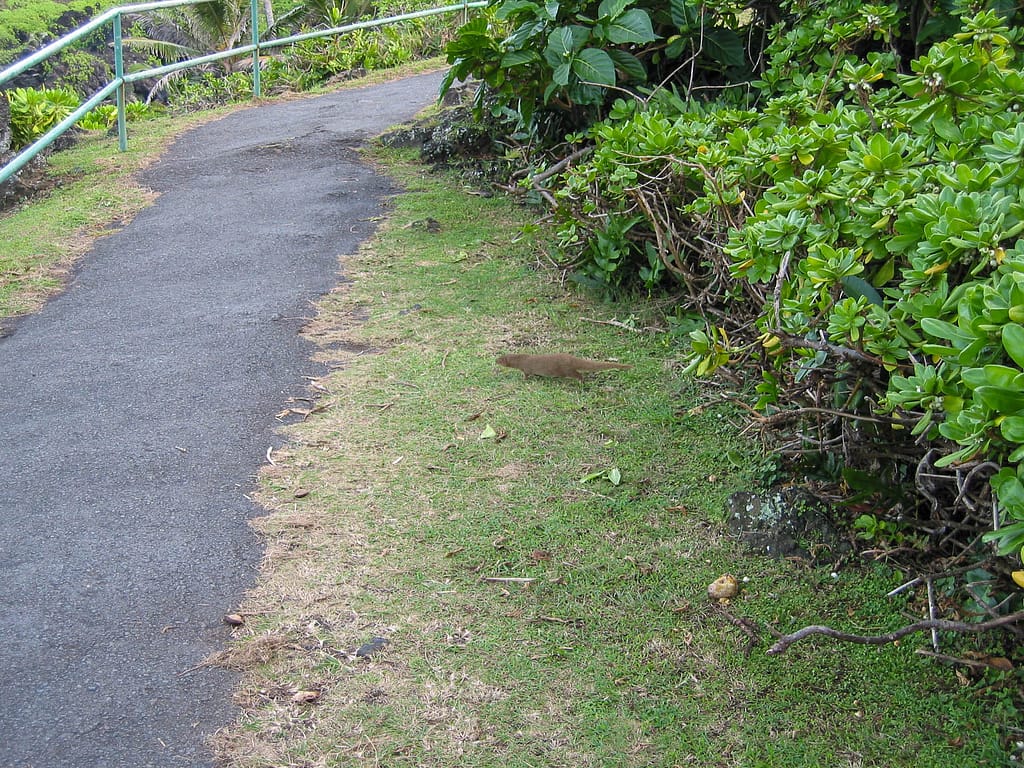 The road itself is spectacular, full of hairpin turns and blind curves like the ones below. It's also nice to have a convertible like we did so you can see up the cliffs. (We were able to rent a convertible for less than the cost of a compact car.)
Tciked in next to the road are several waterfalls like the one here. Look out! We (nearly) ran into one tourist in the middle of the road trying to get a perfect shot of a waterfall.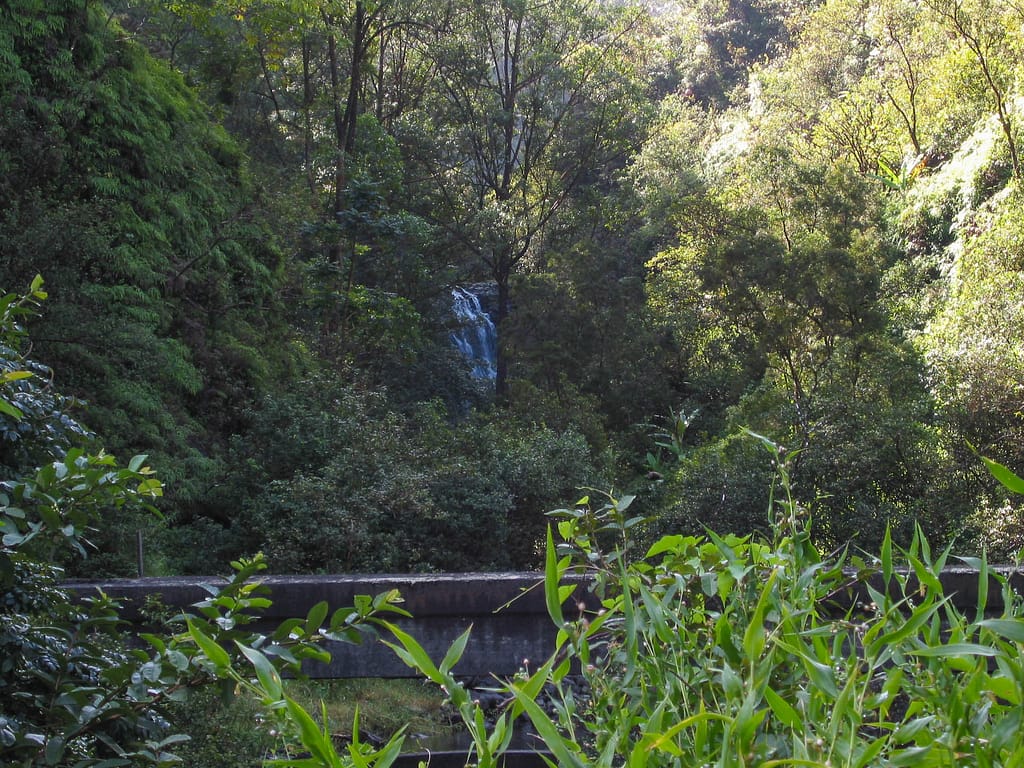 There are also spots were you can look out over the island. It's a great day trip even if there isn't much to Hana itself. We never did find the red sand beach there.