Maui is a bit manicured for our taste but it's still a beautiful island with sights that we checked out on our
previous visit
. We may yet return and hike the volcano!
Day 1: Queenstown to Maui
We left Queenstown about two hours ago and we've been here on Maui since before noon. We lost a day crossing the international dateline on the way to Australia, and regained it flying from New Zealand to here. We left Queenstown at 5:00 PM on Saturday and landed on Oahu at 6:00 AM on Saturday. Magic.
Maui is pretty much like we remember from when we were here in 2008. We're staying at the Ka'anapali Beach hotel close to where we stayed the last time. We spent the afternoon just relaxing near the beach, to the sound of the waves. We walked to dinner at Hula Grill, a place we enjoyed last time.  
Then we came back here to sit on the lanai and enjoy beer and sunset. And guess who's staying next door to us? Australians. He's unimpressed with American tea.
Day 2: Snorkeling Black Rock
We slept for 13 hours. That compensates for almost no sleep yesterday. Then we went snorkeling. Right from our hotel, since we have the equipment. We just walked down the beach! It wasn't great snorkeling, but we did get to see a turtle up close. And we saw lots of different kinds of fish, even if there weren't lots of them. Snorkeling was mildly challenging due to cliff jumpers and the fact that the best snorkeling is near the cliff rocks.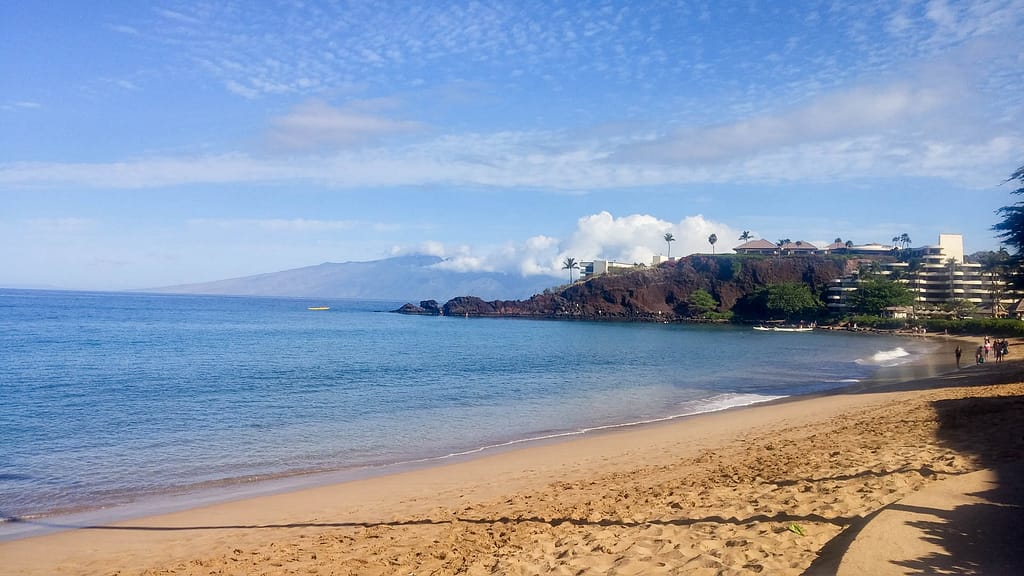 Then we drove up the coast to look at some places we went the last time we were here and had lunch at Maui Brewing. 
We came back and watched the sunset, and had some beer and Maui style potato chips on our lanai. Then we went for a walk around the resort and ended up at the tiki bar in time for a couple of last drinks.
Day 3: Scenic Drive to a Blowhole
We decided on a relaxed last day on Maui. With checkout time at 11 AM and our flight at 6 PM, we opted not to get too dirty by going in the ocean or hiking. 
So we lounged around outdoors at the hotel, which has a nice lawn area as well as a beach. 
And we took a scenic drive to the blowhole on the northwest coast of Maui. Below are some photos from that drive.
The blowhole was fun to watch even from a distance. If you click to zoom the photos below you can see it in action. 
We finished up with lunch at a fish market. One more time to eat poke before we head home. 
And the photo below sums up both that vehicle and our trip!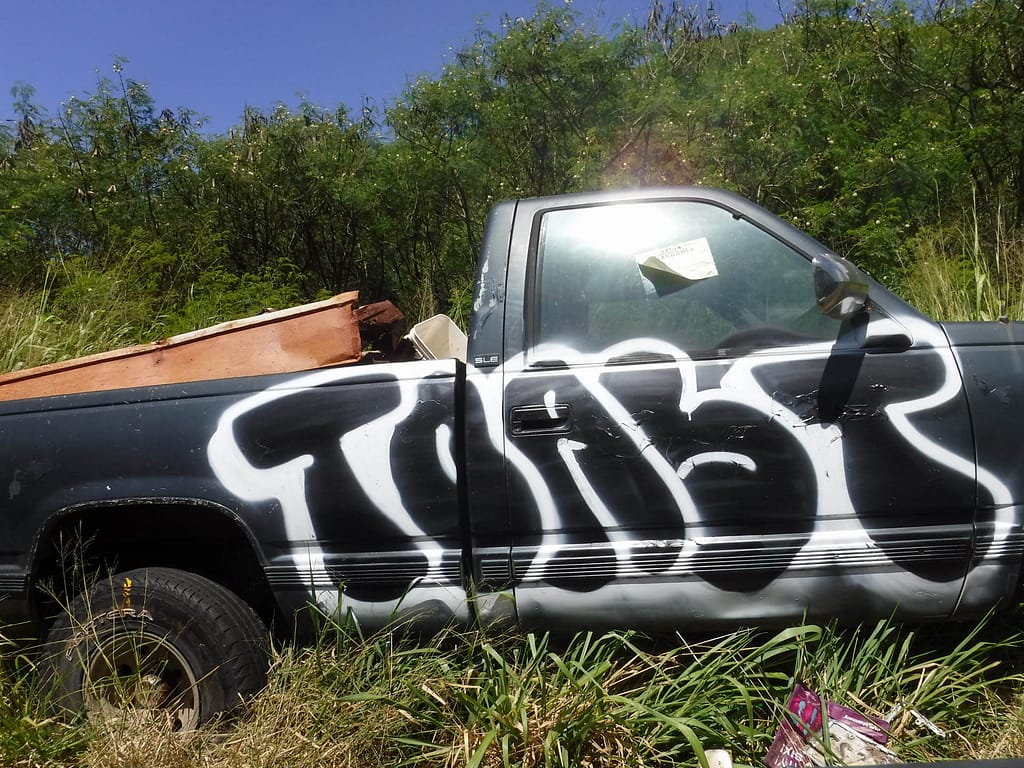 This section contains affiliate links. If you click on a link we may receive a commission at no cost to you. 
The location was great for snorkeling. We could walk from the room right down to Black Rock. The room was pleasant and the grounds nice. Service at the tiki bar was stellar. Easy walk to Whaler's Village along the beach.
There are lots of places to eat scattered all over the island.  
Hula Grill Kaanapali
Good live music, good Hawaiian ceviche with taro chips, firecracker fish, and ahi katsu with rice and pickled ginger. And it's kind of fun to eat with your feet in the sand.
Maui Brewing Co. Brewpub
We had beer, food, and got beer to go. Great beer of course, and poke bowls and fish and chips with spicy tartar sauce was also really good. Fast, friendly service too.
Fish Market Maui
We bought two kinds of poke from one side - they'll customize your level of heat - and tuna melts from the other side, and ate at one of the small tables out front. More of a takeout place; food was really good.
We rented a car so we could explore the island on our own. We rented a convertible because it wasn't that much more than a regular car. (We've run into that more than once in Hawaii.) The line at Budget was long but since we're Fastbreak members we got to skip it. Sign up, it's free!