We stopped at Death Valley because it was more-or-less between Sedona and Sequoia & Kings Canyon. We found it surprisingly beautiful.
Day 1: Sedona to Death Valley National Park
We took 89A up through Oak Creek Canyon again rather than I-17, for some scenery. At the scenic overlook at the north end of the canyon there were native artisans selling jewelry and Chrstmas ornaments. We bought one. There were also good views over the canyon and restrooms. First time I've had a cold wind up my butt while peeing. (It was windy and they were pit toilets!)
The rest of the drive was beautiful but unremarkable. We stopped at Hoover Dam after I discovered it was on the way. That was interesting. Sad that the water is so low the dam may no longer function to provide power and/or water.
Las Vegas was a minor pain to navigate. Death Valley is more interesting than expected. Lots of rock colors, patterns, and textures.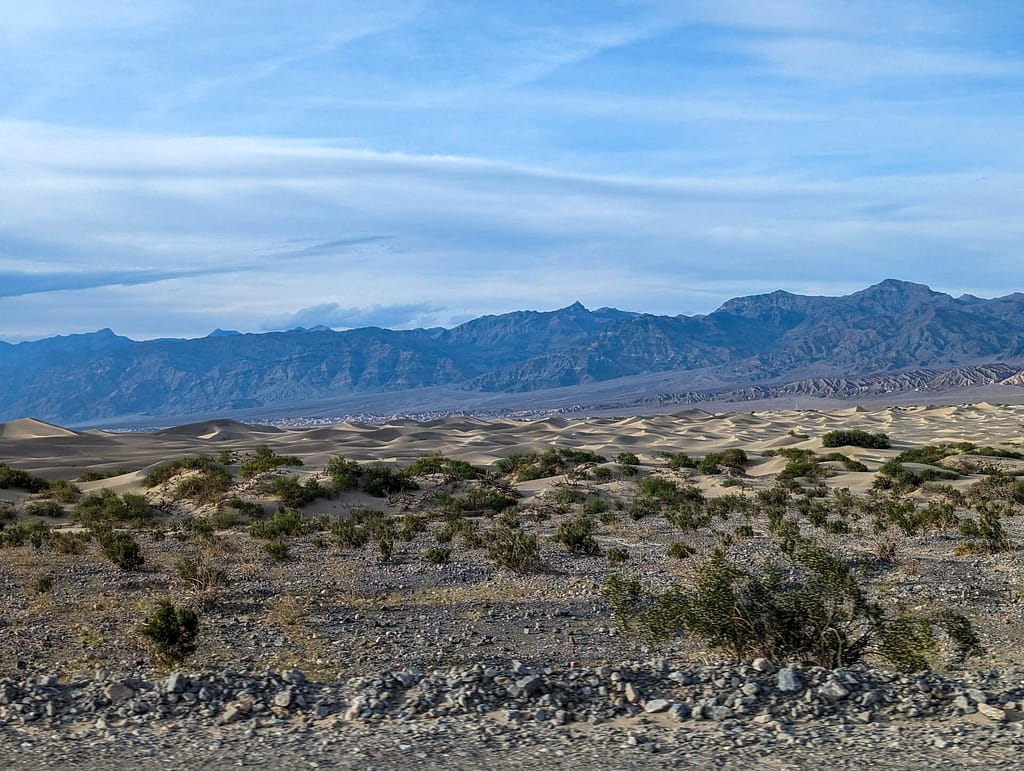 We had dinner at the saloon here in Stovepipe Wells. Decent, well-priced burgers and fries and good IPA. 
Day 2: Sightseeing in Death Valley
Today we did sightseeing in Death Valley. We started with Zabriskie point and Badwater. Then we backtracked north. We took the sidetrack up to Natural Bridge but despite the long rough road to get there, decided it wasn't worth hiking further to see a bridge that didn't look very impressive in pictures anyway. We skipped the Devil's Golf Course because it didn't look like much. Artists Drive was both beautiful and exciting. A couple of times we were unable to stop where we wanted to due to people on our tail. Why do people drive so fast through such beauty?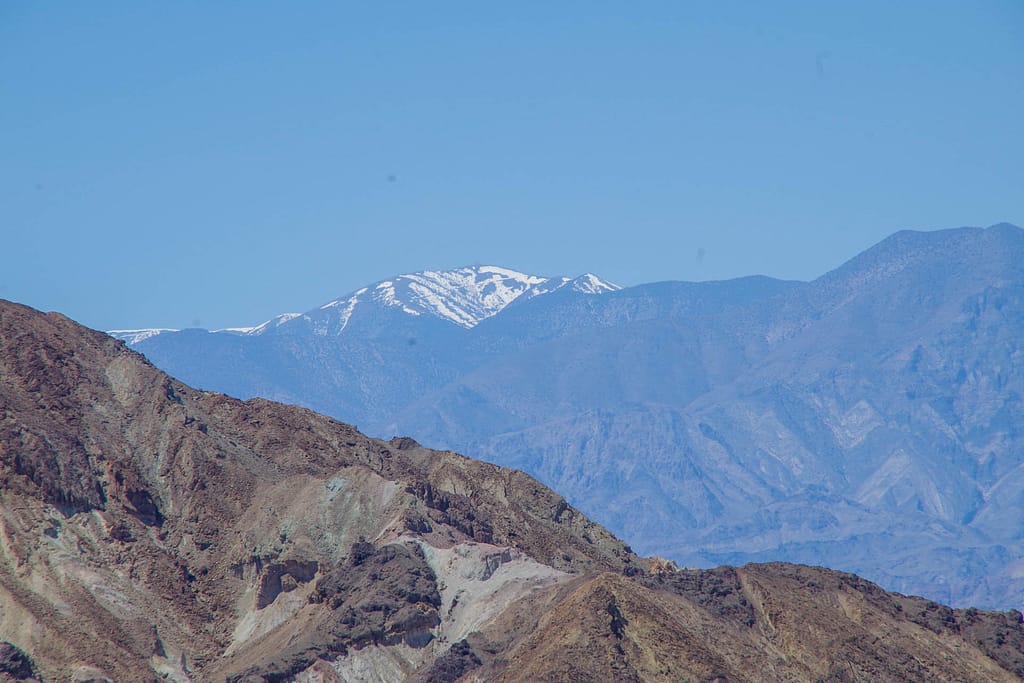 We ate snacky food for dinner and experienced a nice sunset.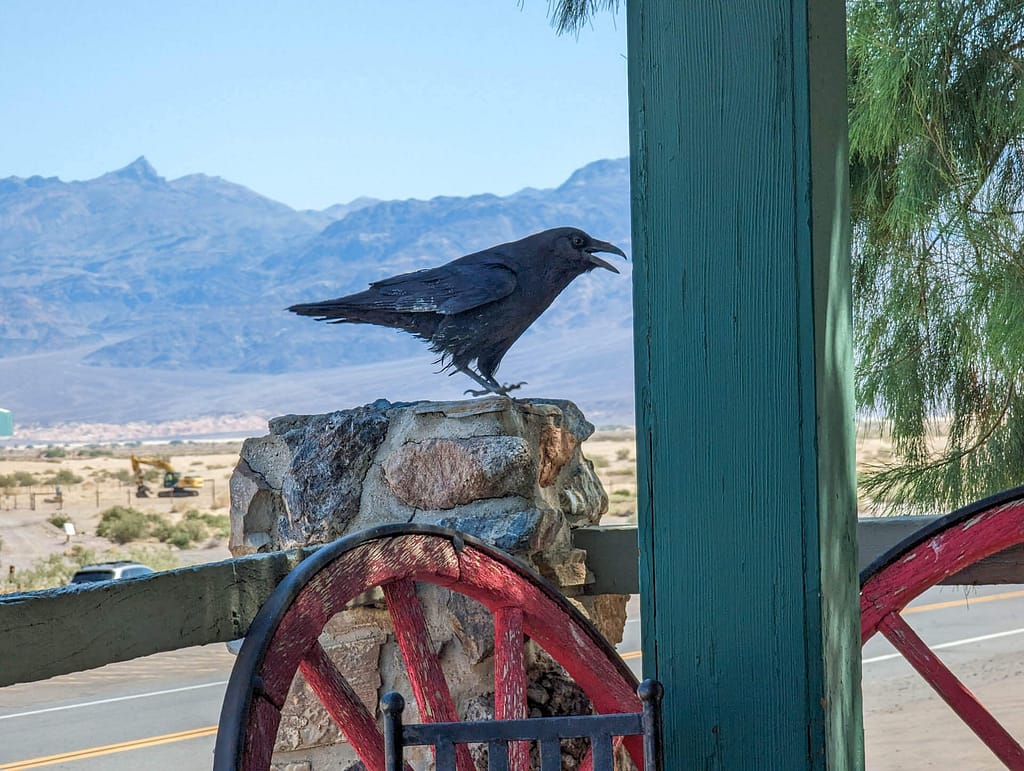 This section contains affiliate links. If you click on a link we may receive a commission at no cost to you. 
Our room at Stovepipe Wells was basic but fine. Kind of like motel camping. There isn't much in the park as far as services. Stovepipe Wells seemed less pricey overall than Furnace Creek. There was a nice courtyard with a firepit they lit at night. 
We had dinner at the saloon. It was casual, the food was decent and the service good. 
We had our won car and you really need a car here, though you don't need 4 wheel drive or anything if you stay on paved roads. Buy gas before you get there. It's pricey! (We expected that, but still.)