We expected arid, lifeless, colorless ... nothing and we got color, texture, rocks, dunes, and snowcapped mountains in the distance.
There aren't many paved roads through Death Valley National Park. We drove the main road through the park and the side road to Badwater. Much of the scenery if off that side road. 
We started with Zabriskie Point since that involved a climb and we wanted to do that earlier while it was cooler.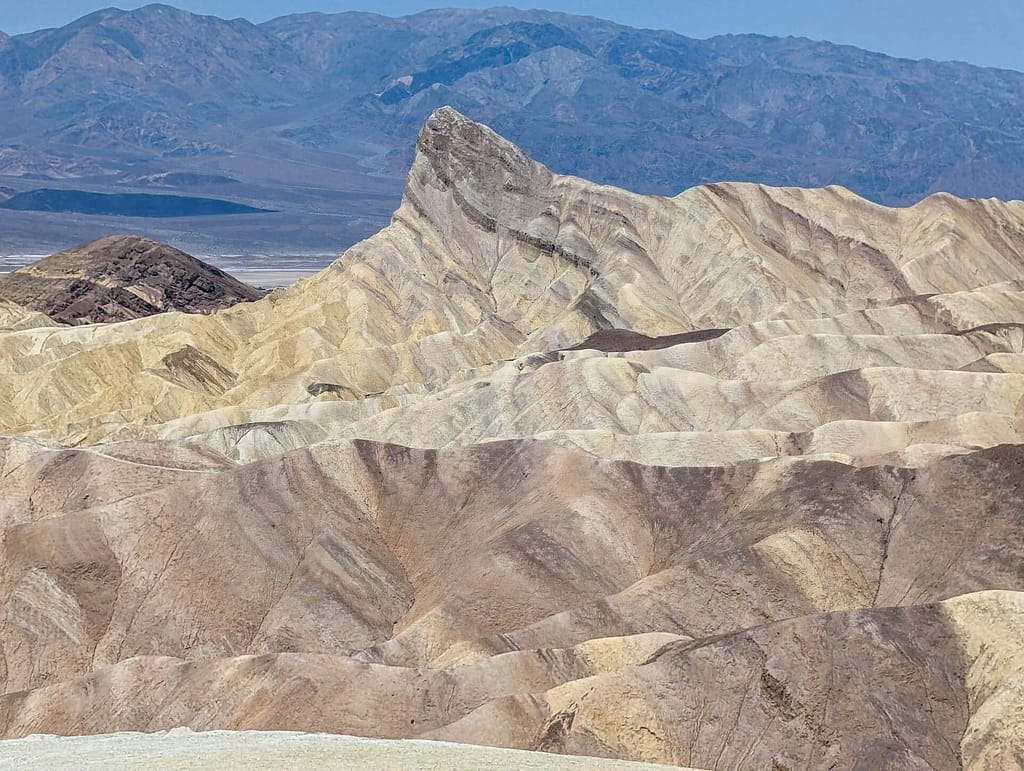 Then we drove down to the end of the Bad Water road and worked our way back. Badwater is the lowest point in the USA. The path looks like ice from thousands of people walking it. 
Artists Drive is a one-lane, one-way loop road through colorful rocks and was the highlight for us. 
I don't think I captured the glassy, iridescent look of this shrub. It amazes me how different the color is just changing angle slightly.
It's not all beautiful. There are long stretches of road that are just desert. 
We stopped at Golden Canyon and took some photos but by that time it was so hot we weren't up to much hiking. 
There are historical markers and displays also. Here is one.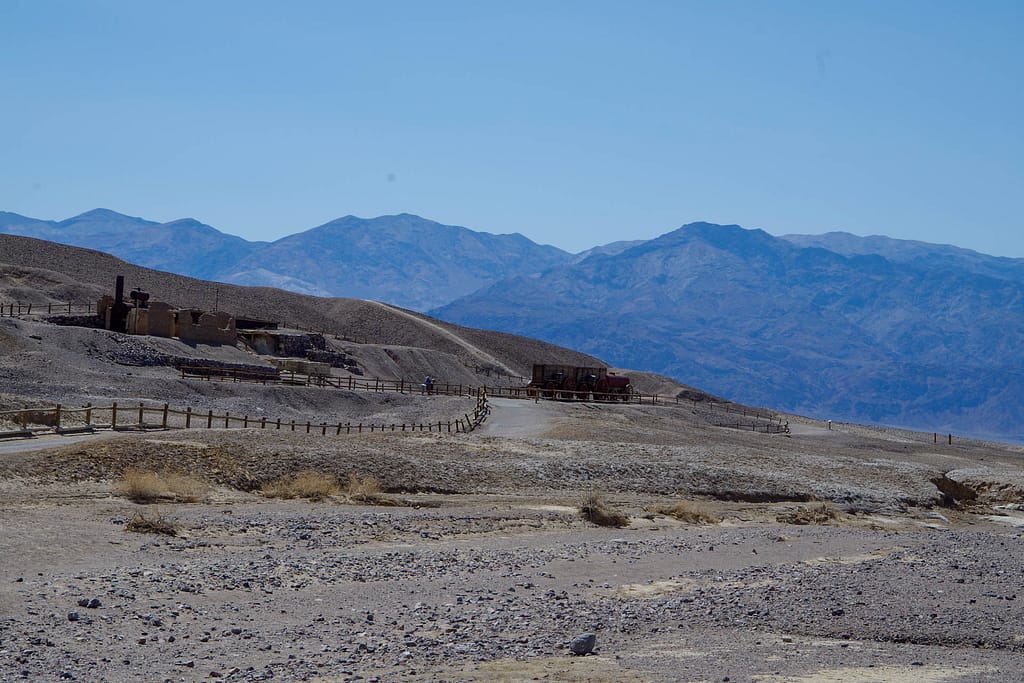 The sand dunes area is close to Stovepipe Wells, where we stayed. We're used to dunes next to a lake, not in a desert. The sand was quite glittery in spots.