We made a day trip to Brighton to check out the Royal Pavilion, the beach, and a little of the town. About an hour by train from London if you get the express.
The last time I was in Brighton the Royal Pavilion was closed for construction and surrounded by scaffolding. This time I actually got to see it. Below is a look at the entrance and at a scale model they had on site. 
Steve thought we were going to some kind of pinball arcade, not an elaborate former royal residence. 
The kitchen is enormous. Throughout the building were signs describing the roles of different servants. 
The dining room chandelier weighs two tons and is 30 feet tall? Long?
This room is not round but has a half-circle on each end. The carpet is a modern reproduction. The original fireplace is in Buckingham Palace. This is a photo of it.
Room after elaborate room
The music room was one of the most spectacular.
Some of the furniture is interesting too. 
During a storm one of the domes on the outside fell through the roof into the interior I believe this was during a reconstruction and it destroyed work in progress.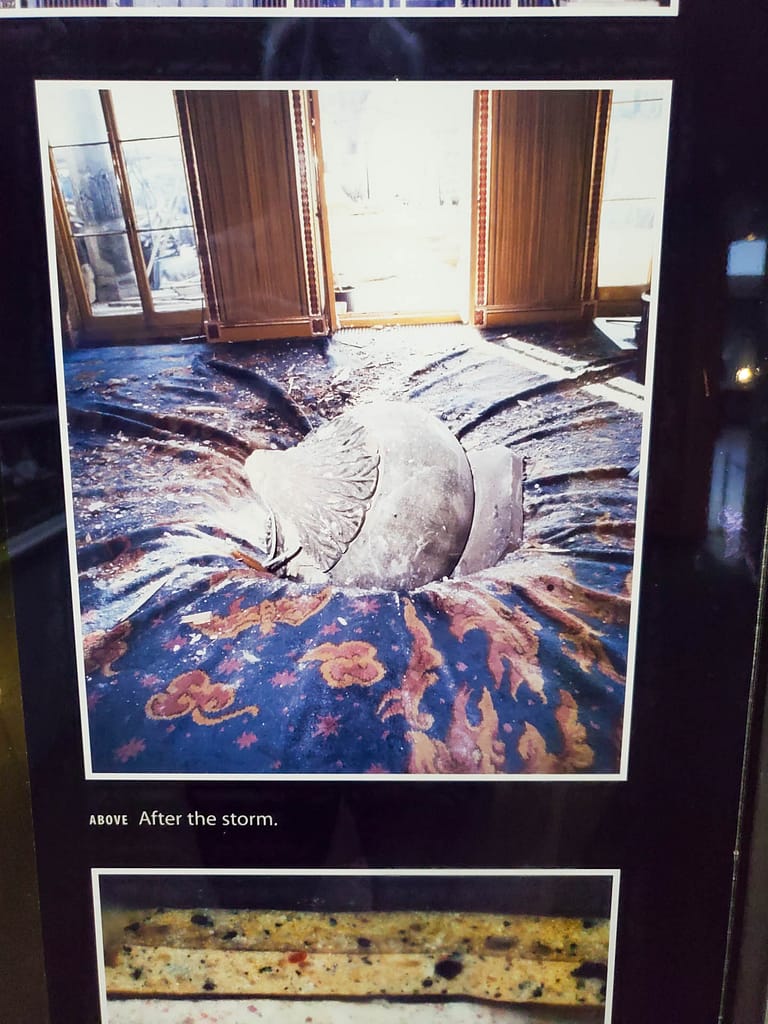 Besides visiting the pavilion we took a walk down to the beach. It was actually a half-way decent day though not very warm.