Dunedin was a pleasant surprise. We came here for the Otago peninsula and found the city itself enjoyable too. 
Day 1: Christchurch to Dunedin
We got from Nelson to Christchurch via bus and the TranzAlpine scenic train. The train arrives too late to get to Dunedin that same night so we spent the night in Christchurch. Once in Christchurch we got a taxi to Pomeroy's, where we had a bed and breakfast, dinner reservations, and oh, by the way, a pub with lots of craft beer choices. 
The following morning we flew to Dunedin from Christchurch. Along the way we got a great aerial view of a braided river.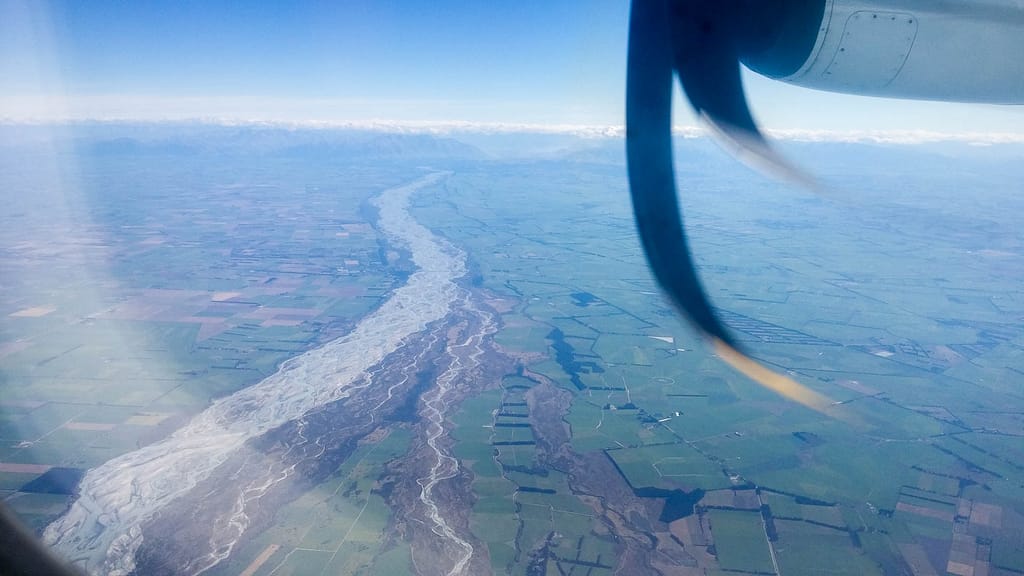 We got a shuttle to Bluestone on George where we're staying. Then we went wandering, starting with the Chinese garden. It packed a lot of interest into a compact site.
Then the gorgeous Victorian train station, which was quite ornate inside and out. It's still used for regional trains.The train shown below is the first train used in the area.
Then we walked to Emerson's brewery, for beer and dinner. They have very dramatic clouds here in New Zealand. Dunedin is quite hilly. Kinda chilly too. Today for the first time it really felt like fall.
We have a tour booked for this afternoon and nothing really planned for the morning. So we started our day by walking around the nearby University of Otago. It's the oldest university in New Zealand, with about 26,000 students, including the only dental school in the country. There's also a medical and a nursing school.
The highlight today was a tour out to the end of the Otago peninsula. Our destination was Nature's Wonders Naturally, a working farm that has coastal areas set aside for wildlife.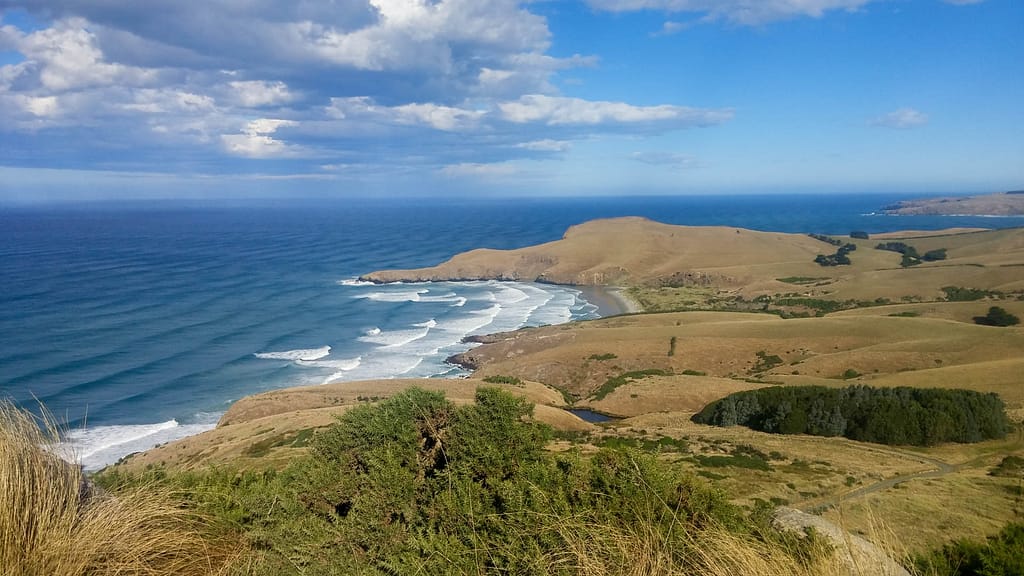 Our driver dropped us back in town where we had dinner reservations at Etrusco at the Savoy, a local Italian restaurant. The food was excellent and the room on the second floor of the Savoy was special. High ceilings, chandeliers, stained glass windows, a fireplace … Yet not expensive or constrained. Very homey.
Then we stopped at the store for some beer, drank that, took showers, and backed up some photos.
Tomorrow we are off to Te Anau.
This section contains affiliate links. If you click on a link we may receive a commission at no cost to you. 
We spent a night at Pomeroy's after taking the scenic train into Christchurch. The B&B has closed but the pub and cafe remain. 
At Bluestone on George we had a beautifully decorated room with access to two different outdoor areas and views over the city. Convenient to town and university, yet still a quiet area. Nice kitchenette and laundry. It would be great for a longer stay.
With only one night in Christchurch we didn't have time to check out the restaurant scene and were happy to have excellent dinner and breakfast options onsite. Dunedin had plenty of interesting eateries to choose from. 
We debated renting a car in Dunedin so we could explore the area on our own but ultimately chose a tour of the peninsula. That turned out to be a good choice since we saw and heard things we wouldn't have on our own. Dunedin itself is walkable.