This tour was THE reason we came to Dunedin: To see penguins in the wild. And we did. 
We were the only two guests. We got a lot of local color onto the way there and detoured to check out some sea inlets. We also saw royal albatrosses flying. They're the largest flying birds.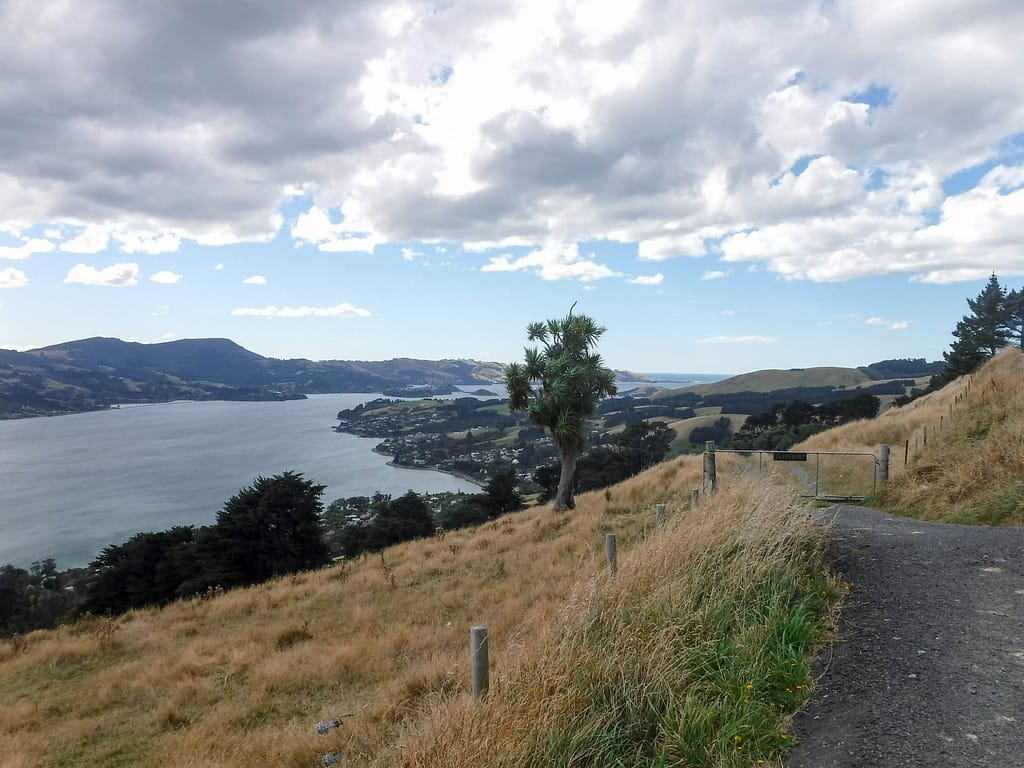 Our destination was Nature's Wonders Naturally, a working farm that has coastal areas set aside for wildlife. They take you around on 8 wheel vehicles up and down steep tracks. The ride alone is fun. But then you get to get up close with New Zealand fur seals and watch them play and get to see rare yellow eyed penguins and blue penguins inches away in their nests and it's just magical. I finally got to see penguins in the wild!