We stayed in the South Congress neighborhood and loved it. Quirky and walkable. Due to COVID, we couldn't experience live music as we would have otherwise but we found outdoorsy things to do.
Day 1: Terlingua to Austin
We left Terlingua in clouds and fog at 9:30. Much of today's drive was unexciting, along I-10. There were some areas of gusty wind warnings along the road and off-and-on rain. There were also convoys of box trucks pulling box trucks with vehicles in them on I-10. Never seen that before. The terrain was more interesting than I expected. I was thinking it would be flatter like the panhandle.
Steve felt headachey, so I did most of the driving. We stopped once for gas. The gas pump didn't shut off and got gas all over the car and Steve's feet, which was annoying. We stopped at HEB outside Austin to stock up. We also drove through Fredericksburg, which was rainy and crowded so we didn't stop.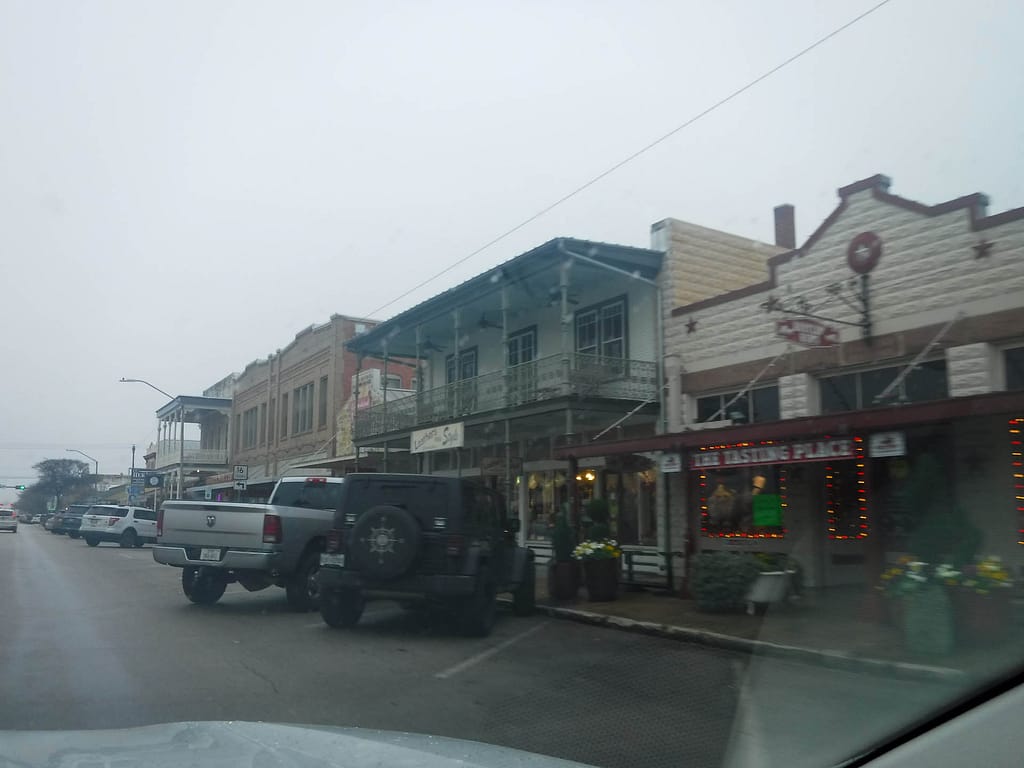 We're staying in an Airbnb condo on South Congress. The dedicated parking space was tight as described but manageable. We got rid of our recyclables and huffed and puffed our stuff upstairs. Climbing stairs in a mask is NOT fun. We kept it simple and ordered Roman-style pizza from The Meteor across the street. We've discovered we like a convenient dining option when we arrive later in the day, stressed from traveling.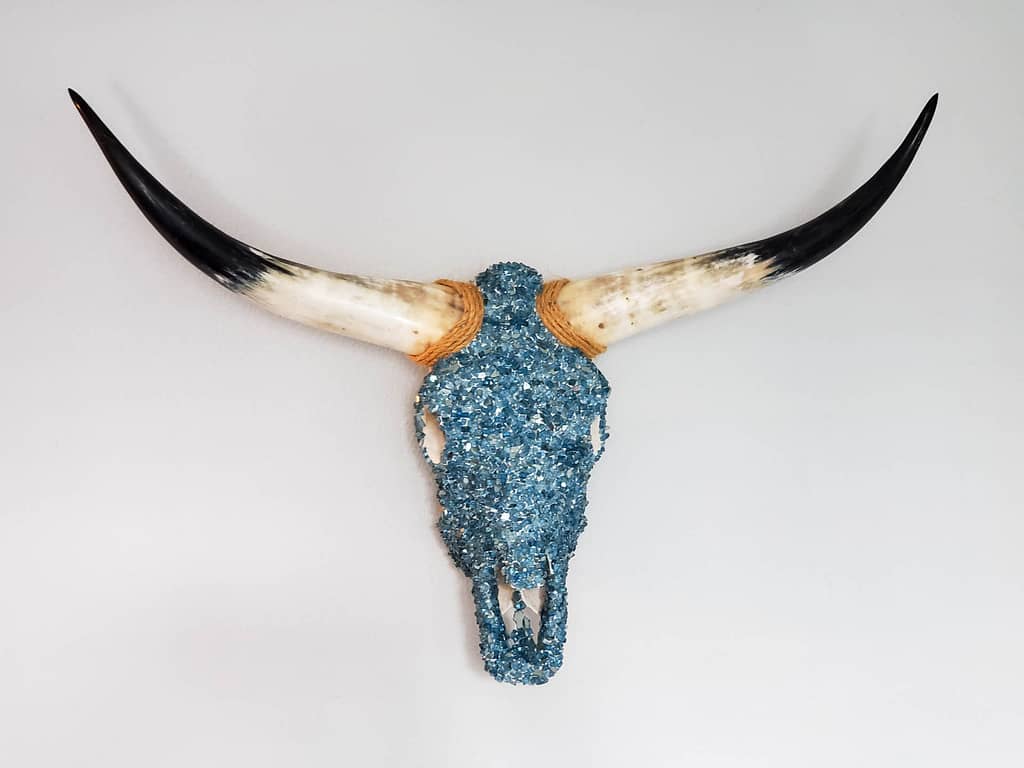 We got breakfast from The Meteor too and spent our first day exploring the neighborhood. We walked up Congress across the river to the Willie Nelson statue then backtracked over to the Greetings from Austin mural. The wildflowers mural is right across the street.
We saw ducks diving on the river and lots of tents in a park at the riverbank. We like this neighborhood. Lots of funky shops and restaurants. The Texas School for the Deaf is huge. There was a deaf guy at the mural. Deaf people can talk well with gestures.
We had a delicious lunch at Gueros. Gotta take advantage of good Tex-Mex while we can! Then we hit some shops. All in we walked 5.25 miles.
Day 3: Enchanted Rock State Natural Area
We woke up VERY hot. The thermostat was at 90! We had coffee and the last of our Aussie Bites for breakfast. Then we set off for Enchanted Rock, about a 1:45 minute drive. We bought daypasses online before we left home to avoid possible disappointment. Nagatha (AKA the voice of Google maps) routed us differently due to a slow-down.
We stopped at Fredericksburg on the way back and walked around a bit. Detoured through Luckenbach too. Nothing there. (Or we missed it?!)
Saw gazelles on ranches. We hit Torchy's Tacos for dinner and were unimpressed.
Day 4: Zilker Botanical Gardens
We walked to Magnolia Cafe for an excellent and filling breakfast. With a grackle who was either interested in or afraid of our breakfast.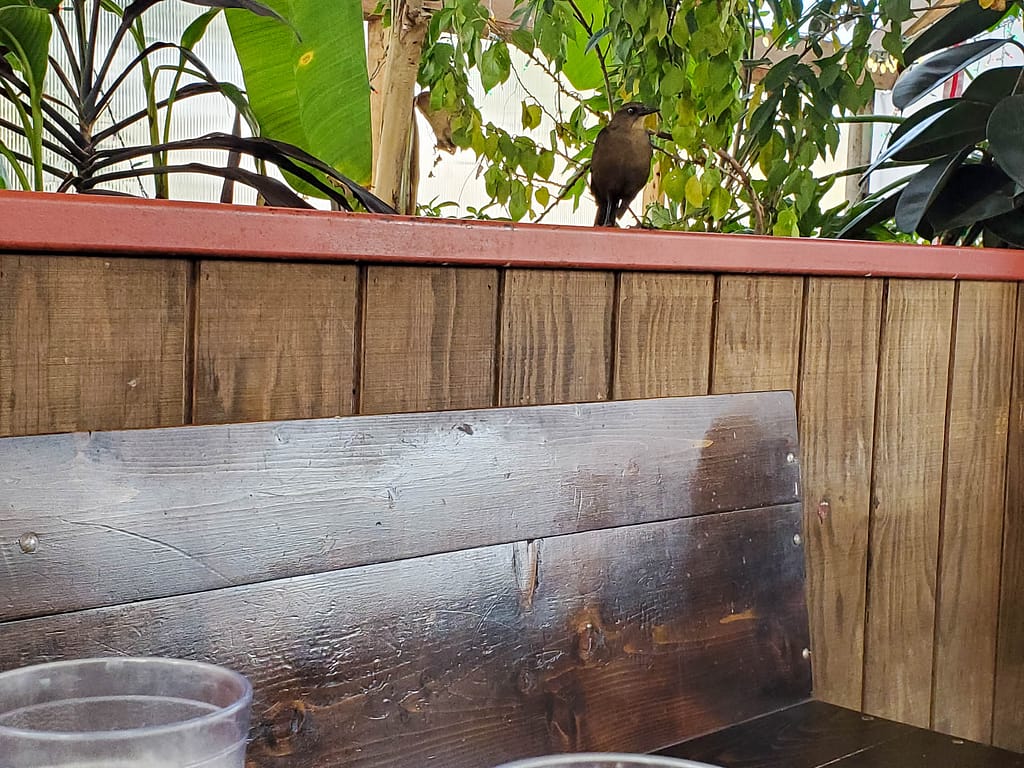 Then relaxed midday. At 2 pm we went to Zilker Botanical Gardens. We saw an Oscar Meier wienermobile on the way there. That was fun.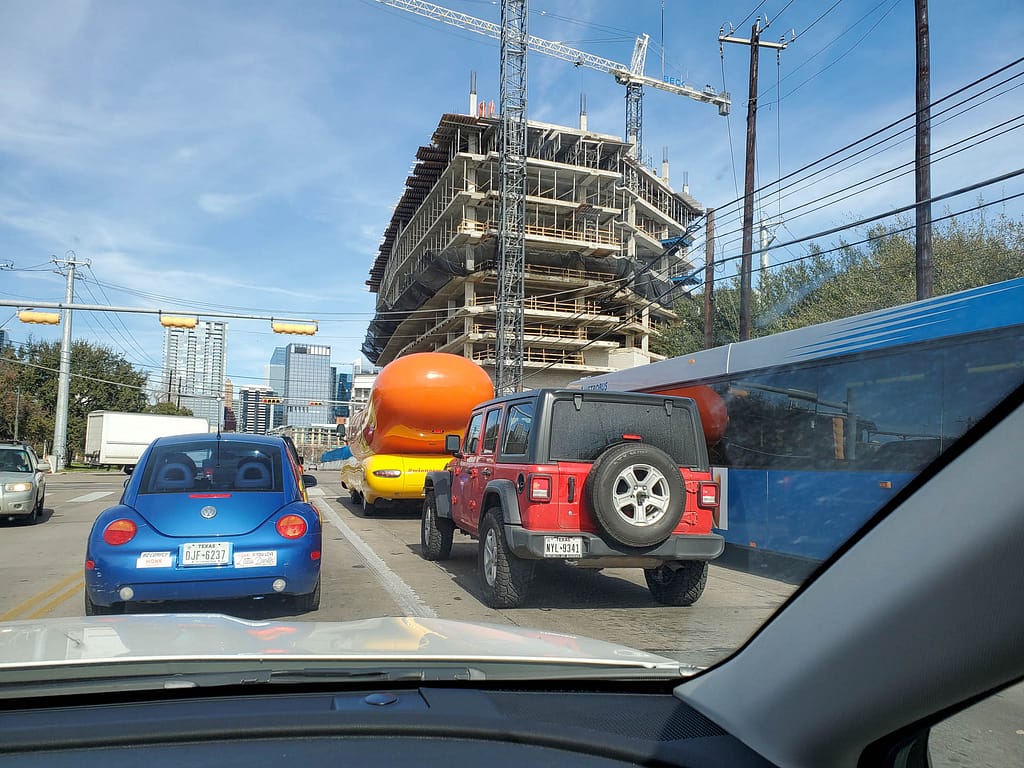 One of the balconies here has CDs strung on it. They reflect light; we'll have to remember that idea. We had dinner at Gueros again.
Below are photos of the condo balconies and the view from ours. Tomorrow we leave for San Antonio. 
This section contains affiliate links. If you click on a link we may receive a commission at no cost to you. 
We didn't find that many lodging options in the South Congress area. The Airbnb we DID find was great!
Checkin worked fine; another lock with a code, plus a fob to get into the building. The studio is just like the pictures. Quirky, local decor. We loved it!
SO many interesting restaurants to choose from just within walking distance! (Which was why I chose this neighborhood!) We didn't have time to try as many as we would have liked. 
We had our own car and a convenient reserved parking spot. We didn't really need it to get around in town. Austin looked like a good place for bikes if you're better at that than we are. We drove 184 miles in the Austin area, primarily to and from Enchanted Rock State Natural Area.