The Needles is one of two sections of Canyonlands National Park you can reach with a standard vehicle. There's good hiking on the Slickrock trail and great views.
Some different views of the needles this part of Canyonlands National Park is named after. 
We did the Slickrock Foot trail which was indeed slickrock, so lots of cairns to follow. At one of the viewpoints, the cairns were off or missing so it was hard to find. Despite all the rock, there was still some shade. 
There were great views all along the trail.
We ran into a family from Monroe, who had also seen a truck with Michigan plates. We had lunch at the picnic area and drove through a campground to check it out. We didn't see any desert sheep — they're common here — but did see a golden eagle in the middle of the road. And a couple of arches, including the aptly named Wooden Shoe Arch.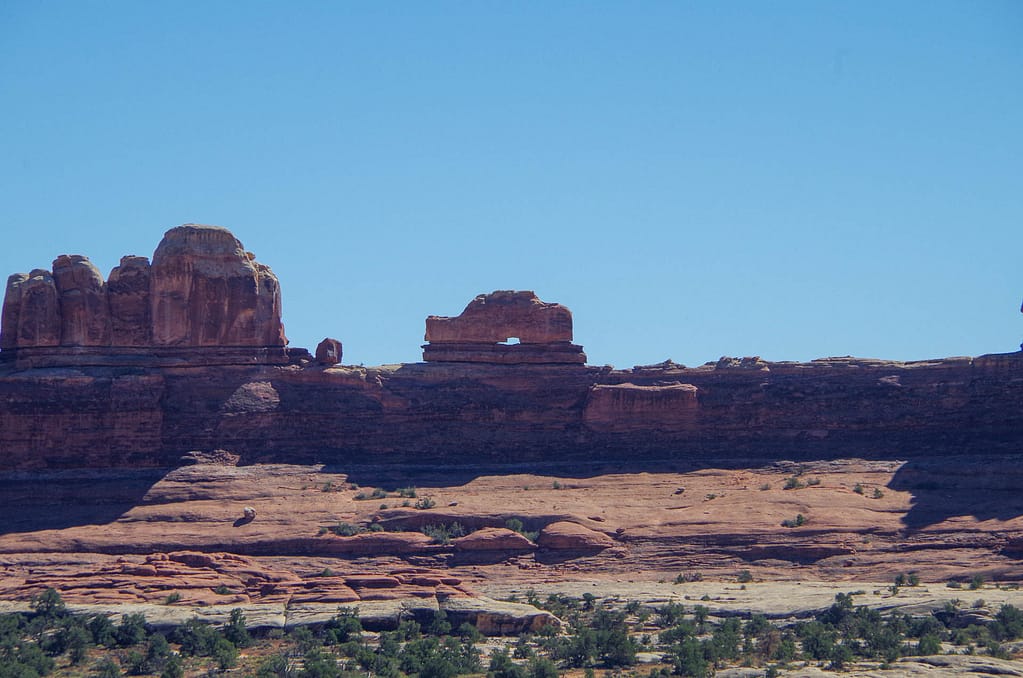 Here are some views of the Six Shooter peaks, which are actually outside the national park. They're over 6000 feet tall.
This was one of the few areas on our trip where we saw standing water.