Zealandia
is an urban ecosanctuary just outside Wellington and a great place to walk. We got there by taking the Wellington Cable Car up the hill then picking up the free shuttle.
New Zealand didn't have any mammals other than a few bats until humans arrived 800 years ago. First the Maoris, then the Europeans. Humans brought predatory mammals with them. Relatively harmless things like cats and possums, except the native birds and reptiles didn't have any defenses, or even know that they needed defenses. So they've worked hard to establish areas where native animals can survive. In this case they built a huge fence around a chunk of land just outside the city to keep critters out, and are gradually introducing natives. Including a bird called the takahe that was thought to be extinct.
We had fun wandering the trails there looking for birds and reptiles and giant insects. And saw – and heard – a few. They have a bird called the tui that makes lots of interesting noises and is very vocal. They have two voiceboxes and can sing two things at once. And they have a cute patch of white feathers under their chin.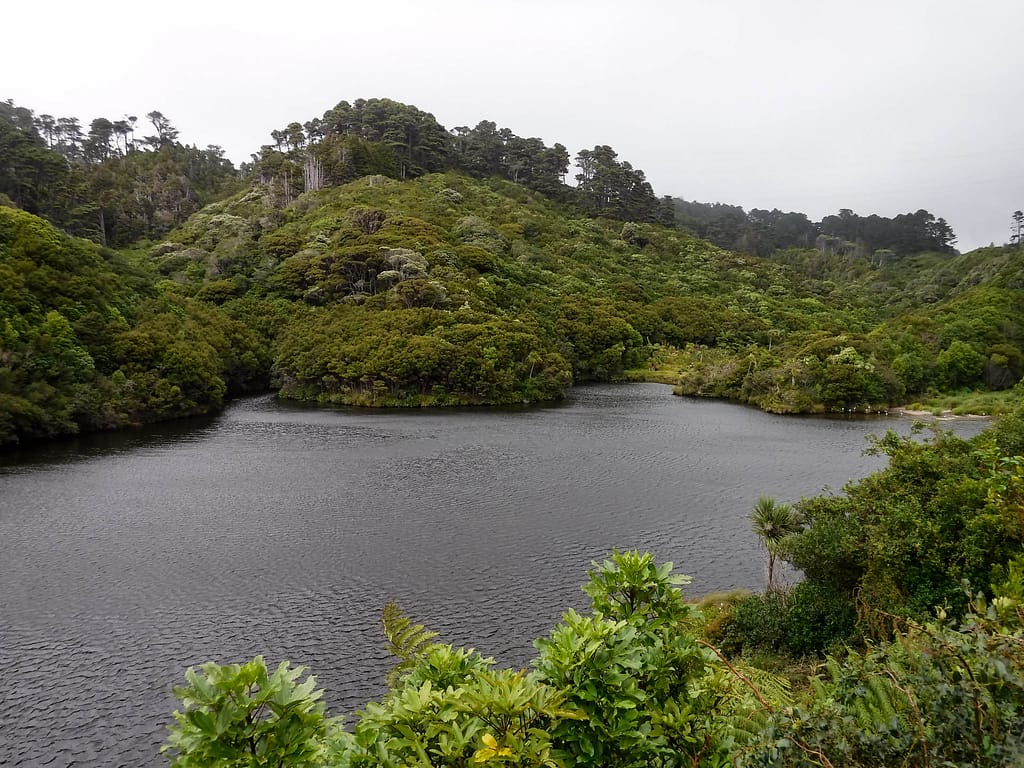 Below is a tuatara, a reptile endemic to New Zealand.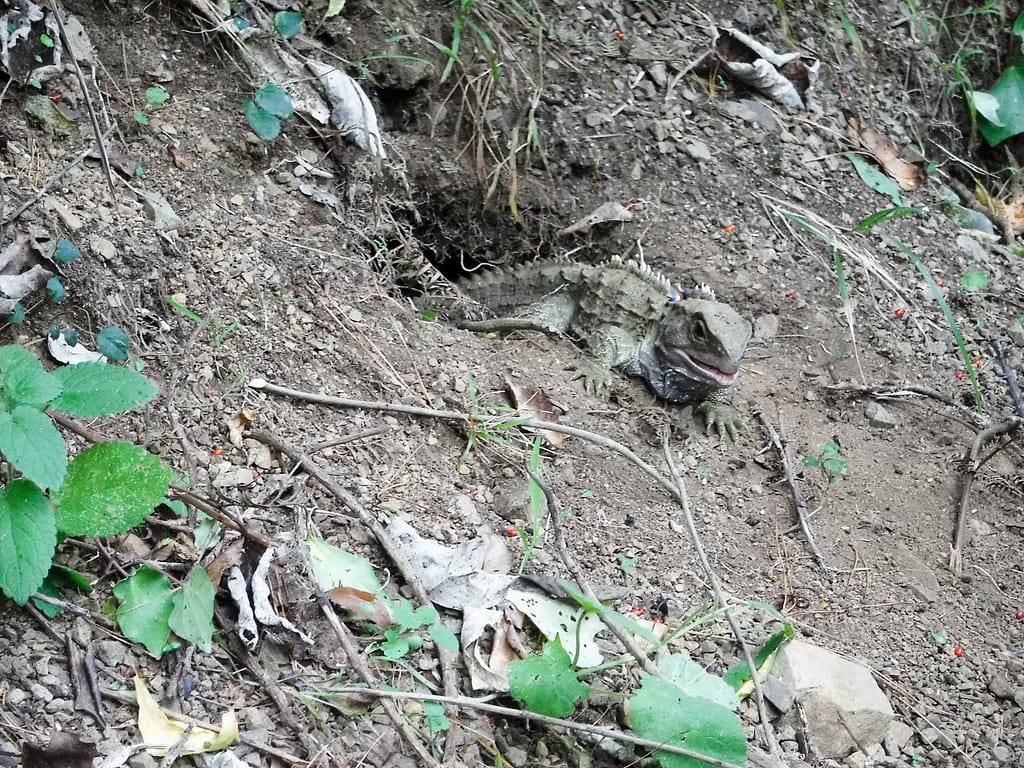 More photos from Zealandia.