An impressive cathedral, with amazingly high amazing ceilings. And some beautiful stained glass, though the famous great east window was being repaired while we were there.
The great east window was being fixed, but they had a giant digital photograph in its place. 
This is the second most significant cathedral in England after Canterbury. It's so large and so tightly surrounded by the city that it's difficult to fit it all in a photo. 
The interior is quite ornate also. The Minster tower is 200 ft tall.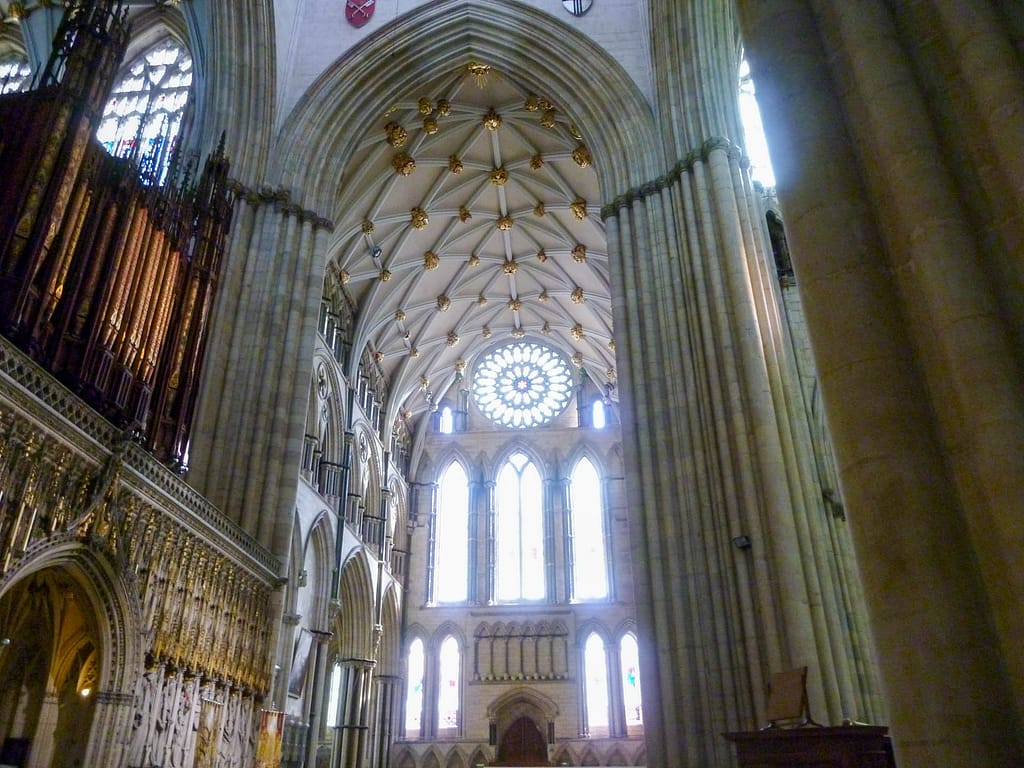 Some examples of the ceiling detail. When visiting a cathedral, remember to look up!
The east window — the largest medieval stained glass window in the world — was out for repair. That's a giant digital photo on the far wall, shown top left. There was plenty of other beautiful stained glass.
More interior details, including the astrological clock.