Today's itinerary focuses on the southeast quadrant because it's on the way to Grand Teton National Park. We're also hiking Elephant Back Mountain.
Elephant Back Mountain was all forest, some thicker, some thinner. The loop trail seemed to be less steep hiking clockwise. It had a nice overlook of the lake. We met some people from Minnesota who were camping. Also the same couple we saw on Mt Washburn and later sightseeing.
We saw a grouse-like bird about the size of a large chicken on our hike. Gray and black; looked like a rock.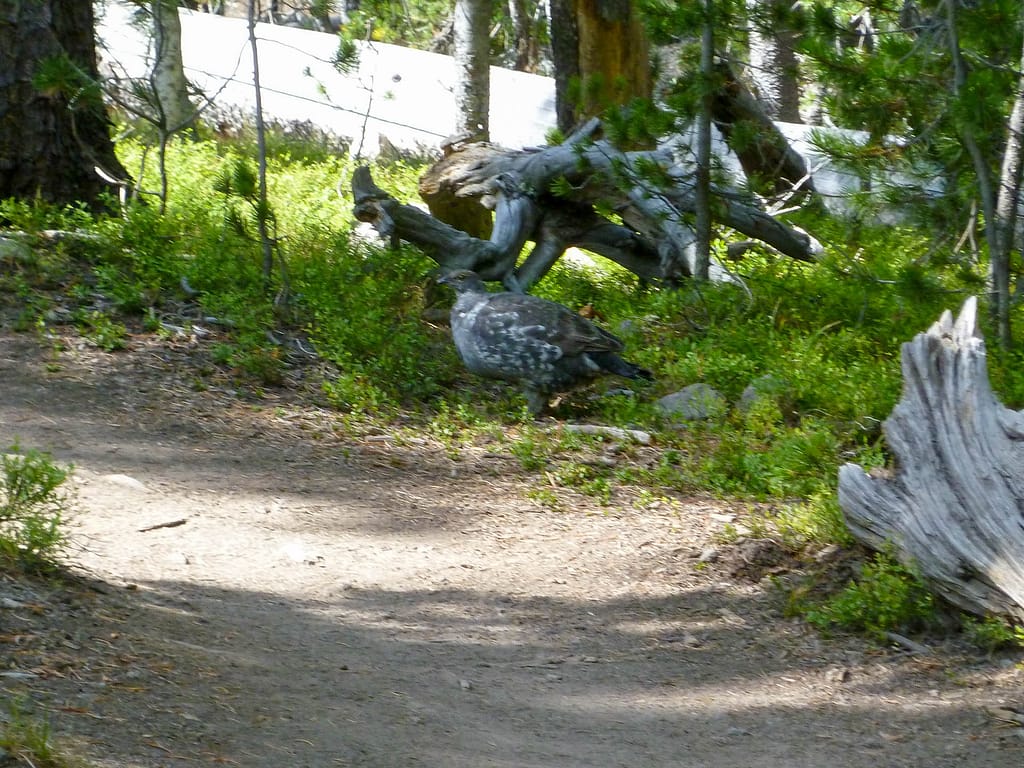 The West Thumb geysers were interesting, partly because of lakeside setting. A couple were even in the lake.