Today's itinerary is brief because we're hiking to the top of Mt Washburn. Other than that we're focusing on the canyon area, one of my favorite parts of the park.
I made it! Up the mountain, that is. We did the Mt Washburn trail in 4.5 hours, the lower end of the estimate. Lots of people were passing us. In both directions. Incredible views on the way up and at the top, and a very nice trail, easy to follow, wide. Not too many terribly steep sections, just a lot of long, steady uphills.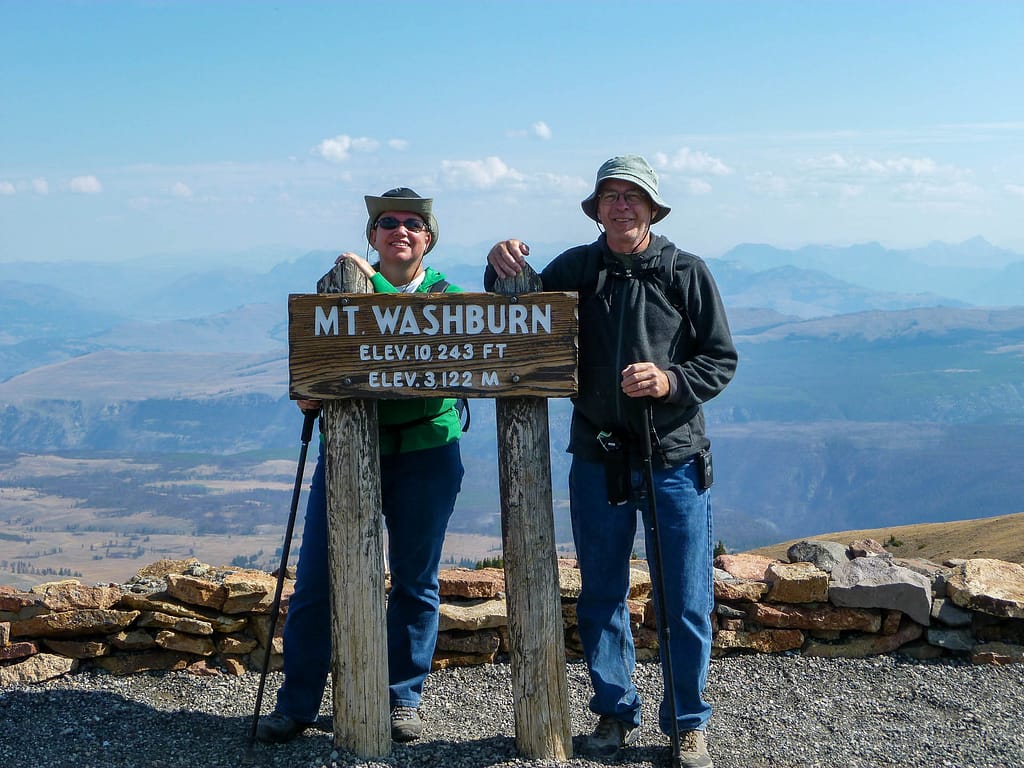 We didn't see any bighorn sheep, but we did see marmots, pika, and black tailed ferret? Gold with a black end of tail. Also a Clark's nutcracker.
After lunch we headed to the canyon area. The hike down to the brink of lower falls was just as difficult, maybe more so, than Mt Washburn. Yet many who probably wouldn't try the mountain hike were doing it. This is some of my favorite scenery.
Then we drove to Idaho so Steve could say he's been there, then to West Yellowstone for some great pizza at Wild West Pizzeria.