Today's itinerary is Norris around to the Beartooth Highway and then back to Canyon Village. Plus the Cascade Lake trail. (The northern quadrants.)
We did the Cascade Lake trail today because it sounded like good warmup hike. It was quite pleasant. Easy to follow and little if any elevation change. Nothing earth shattering, but it got us away from the bustle and out into some nice meadow and forest. There were enough other hikers on the trail to lessen nervousness but not crowd us. We did have to wait on the trail for a buffalo while hiking. The hikers ahead of us were sensible and waited too.
We enjoyed the hot springs at Mammoth and the drive there.
Undine Falls was beautiful. The petrified tree was not terribly interesting.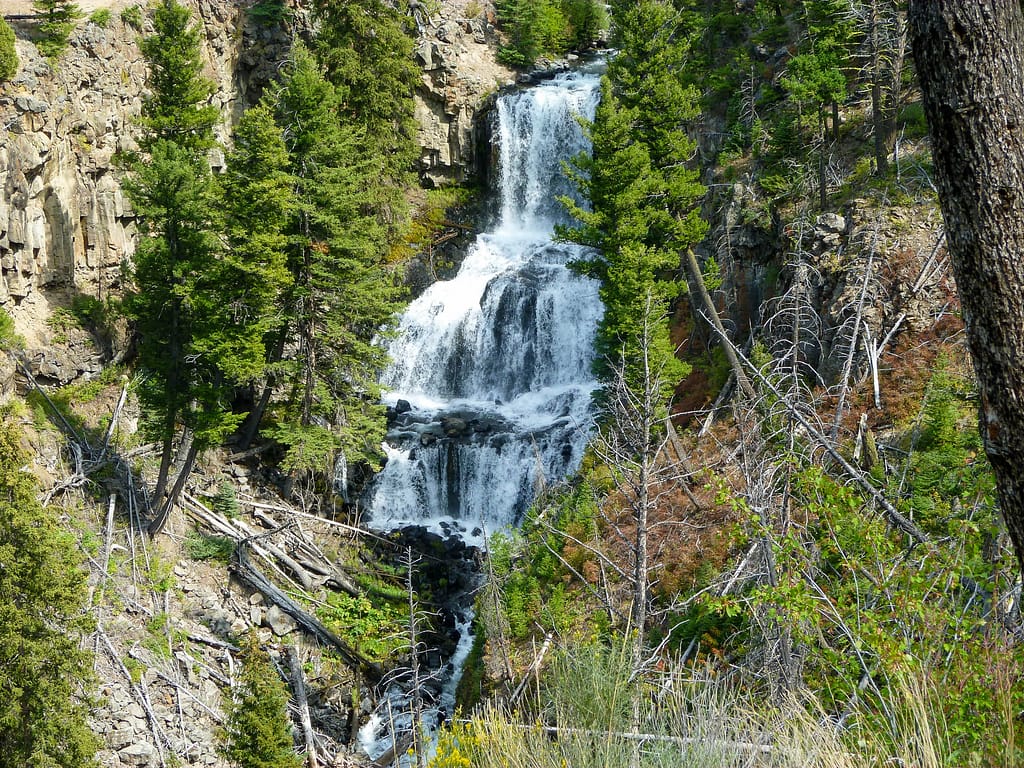 We saw lots of wildlife in and near Lamar Valley. Lots of buffalo, and some pronghorn. At one point we were looking at what we thought were 4-6 buffalo. When we drove further we saw that was just the tip of the iceberg. There were a few dozen more below them. Steve also saw a coyote pounce on something.  We stopped at Hayden Valley for a few minutes to look for wildlife and saw a bald eagle in a tree. (If you see a lot of vehicles stopped or pulled over, look around. There's probably animals nearby.)
Tower Falls and our first views of the Yellowstone River (the feature photo at the beginning of this post) rounded out the day's sights.