Washington-Slagbaai National Park had me at the name. It's worth renting a high clearance vehicle so you can visit. It's beautiful and dramatic, though there isn't a lot of hiking.
The first thing you should know is that they are not kidding about rough roads in the park. We rented a truck just so we could drive through the park. (It's common to rent trucks here since there are so many scuba divers who need to haul tanks. Don't be surprised if a truck is all that's available.)
There's a long route and a short route. We took both, on different days. Though the short route is shorter, it's not as scenic as the long route and the road might be even rougher, so you don't save much time. I would skip the short route. 
Besides the dramatic scenery there's also wildlife to see, some of which is pictured below. There are several places to see flamingos in the park. (You can see them outside the park too.)
Driving the long route around the north end of the island you can see the east coast. And understand why you don't swim there. These are probably 30-40′ cliffs at Boca Chikitu.
The long route goes by some dramatic rock formations.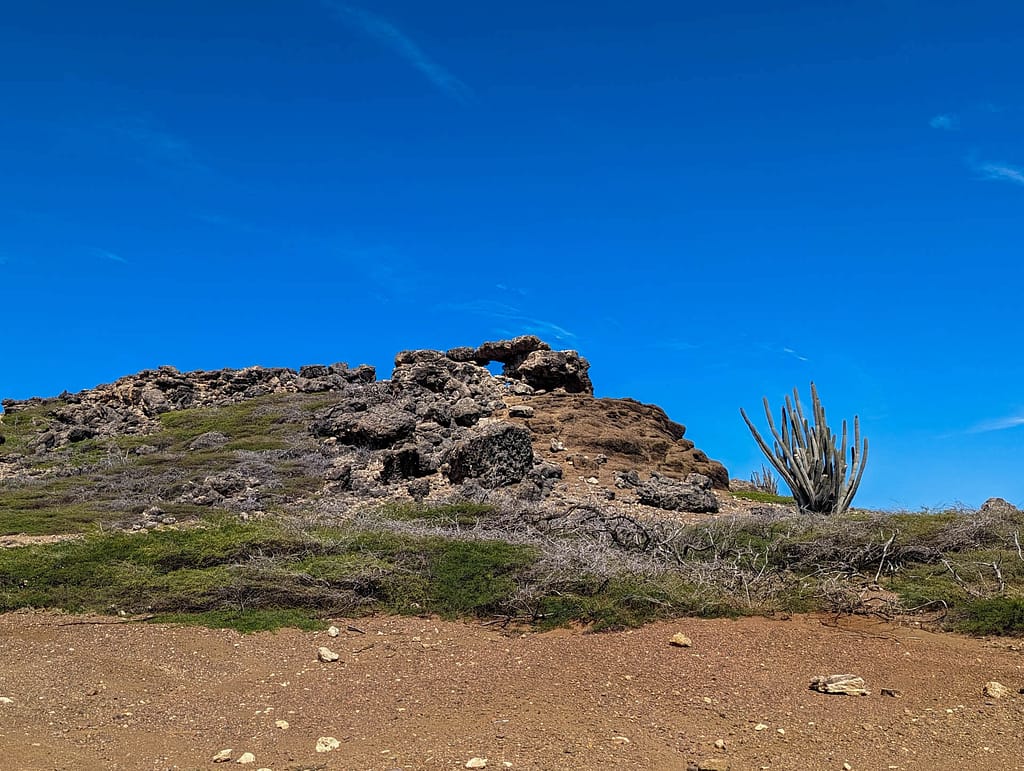 Parts of the landscape look like the moon or Mars, not a Caribbean island.
It's strange to see that landscape next to water. This is Boca Kokolishi, a little pocket beach reminiscent of some we saw on the Australian coast and in Greece.
We saw these textured rocks on the walk down to the boca.
This is Wayaka 2, the recommended snorkeling spot. There are stairs down to the water. There wasn't much of a beach when we were there so we didn't snorkel for lack of any place to put your stuff while you're in the water.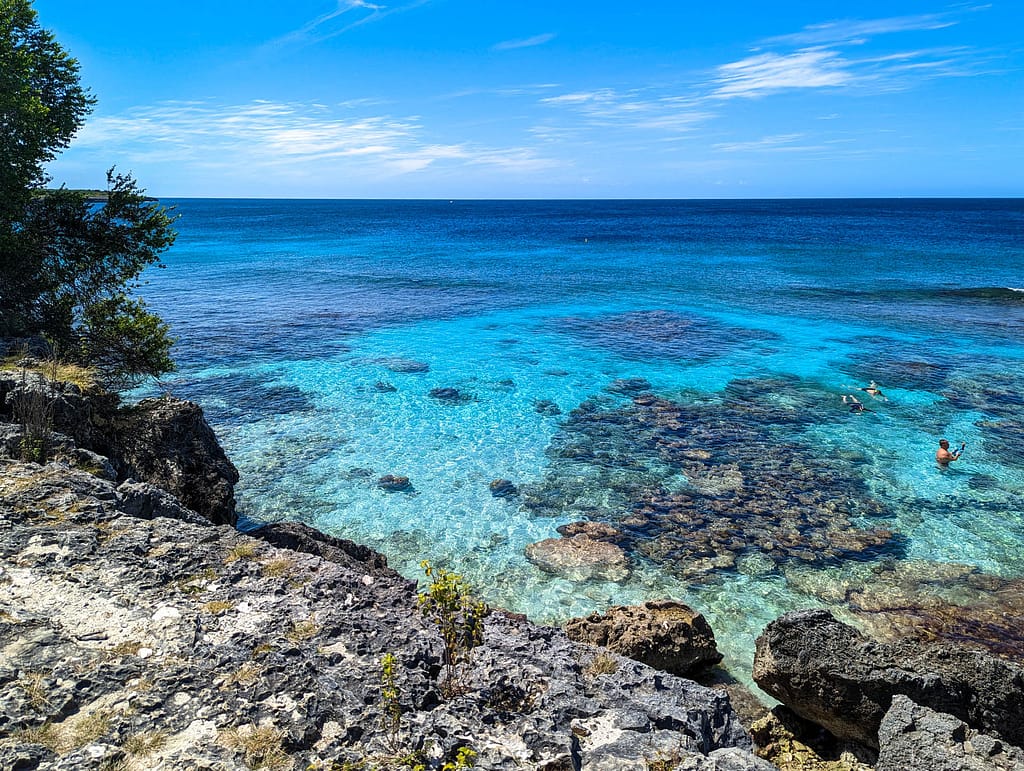 This is Boca Slagbaai. There's an inland lake on one side of the road where you can watch flamingos and a beach on the other side. The beach is pretty sandy until you get down to the water's edge. Then you realize it's sand colored rock. We found a spot in the shade opposite the beach. There are restrooms there too.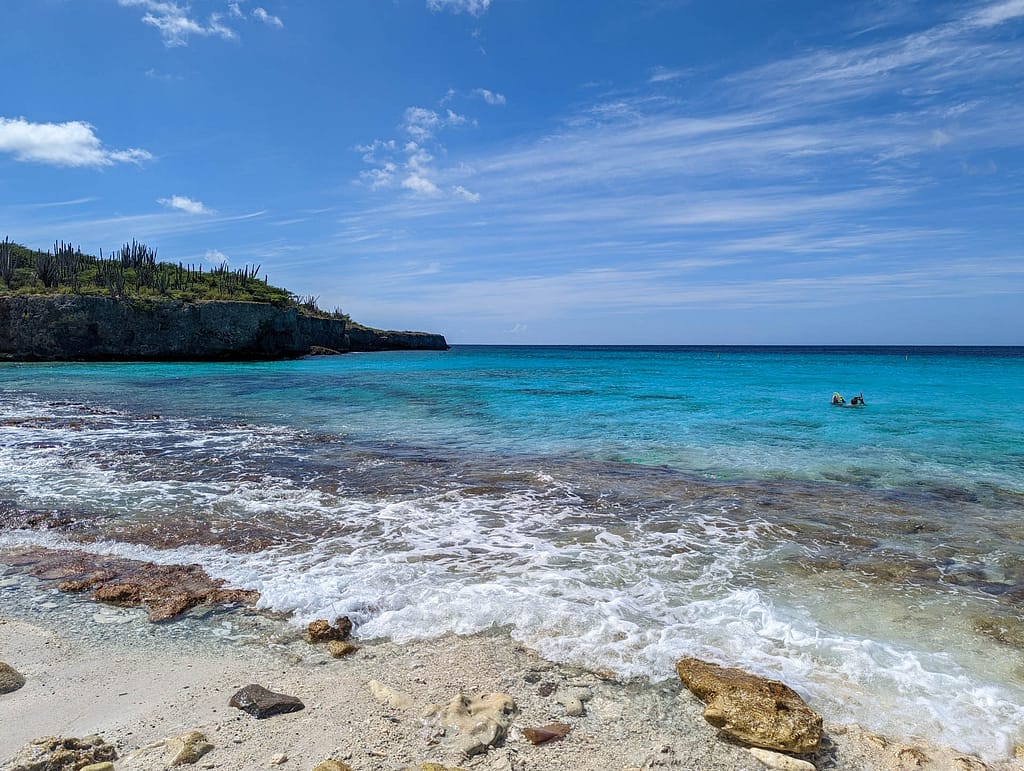 Both routes are one-way loops other than a short two-way stretch close to the visitor center, so it's virtually impossible to get lost. The park keeps track of vehicles entering and leaving so they know if someone is still out there at the end of the day. They have guidelines on when to leave different areas so you can make it out before the park closes.