The Waipoo Falls hike was more challenging than we expected though still manageable. And it has great views of the canyon and a small waterfall. 
We thought this trail was going to be relatively level but it's not. The first stretch is through forest and there are lots of tree roots in spots. 
Then you come to a wide, flat area with views down into the canyon, and an up-close look at the topography.
We saw several helicopters while hiking. Taking a helicopter tour is a much more expensive — and easier — way to see the sights. We did on our first trip to Kauai. If you can afford it, it's great! It was a splurge for us and we're happy we did it.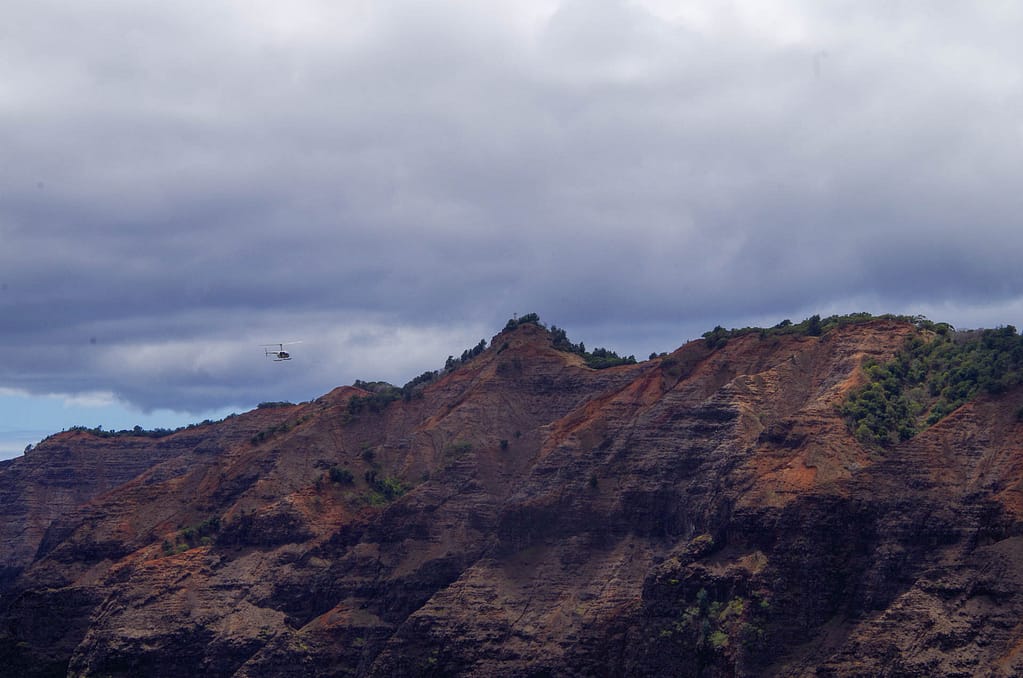 The trail then goes down a broad ridge with a view across to another ridge with a profile that reminded me of decaying Asian temples. This is also where I slipped in the Kauai red dirt and fell on my butt. (Fair warning: Kauai red direct will get everywhere. I have hiking socks that are now impregnated with it.) The ridge is decorated with fantastical rocks. Petrified dinosaur bones?
At the end you are greeted with a small but lovely waterfall. Yes, you don't really see Waipoo Falls from the trail because you're on top of them.