We liked exploring Vieques' selection of wild beaches. Most of them we visited required 4wd to get there.
Our first day we hit as many beaches as we could. First stop: Caracas Beach. A nice beach with good sand, though no shade other than picnic shelters. The only beach in the wildlife refuge that's on a paved road.
Then Pata Prieta. Also nice, with shade in little alcoves.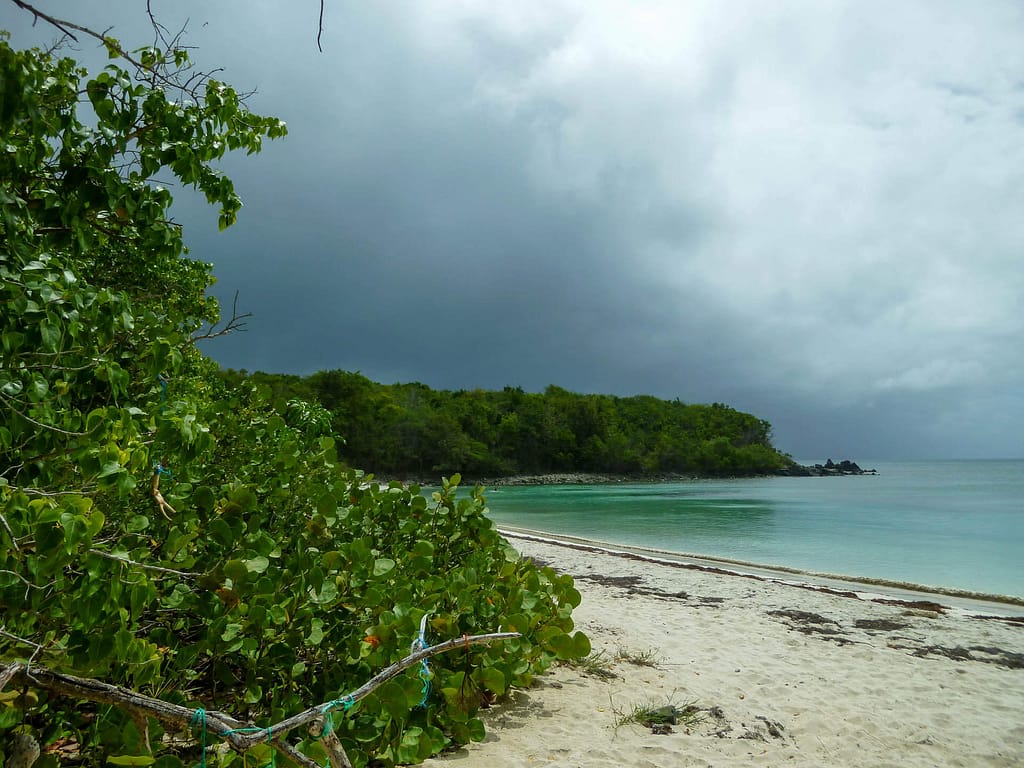 We tried La Chiva next. The first trail we tried to drive down was narrow so we found another entrance. It's a very long beach. 
We had off and on rain all day and it was hard enough at La Chiva that we left and hit Sun Bay. It was still spitting rain so we tried to find Starfish Beach. We didn't find it but we did see Punta Arenas beach.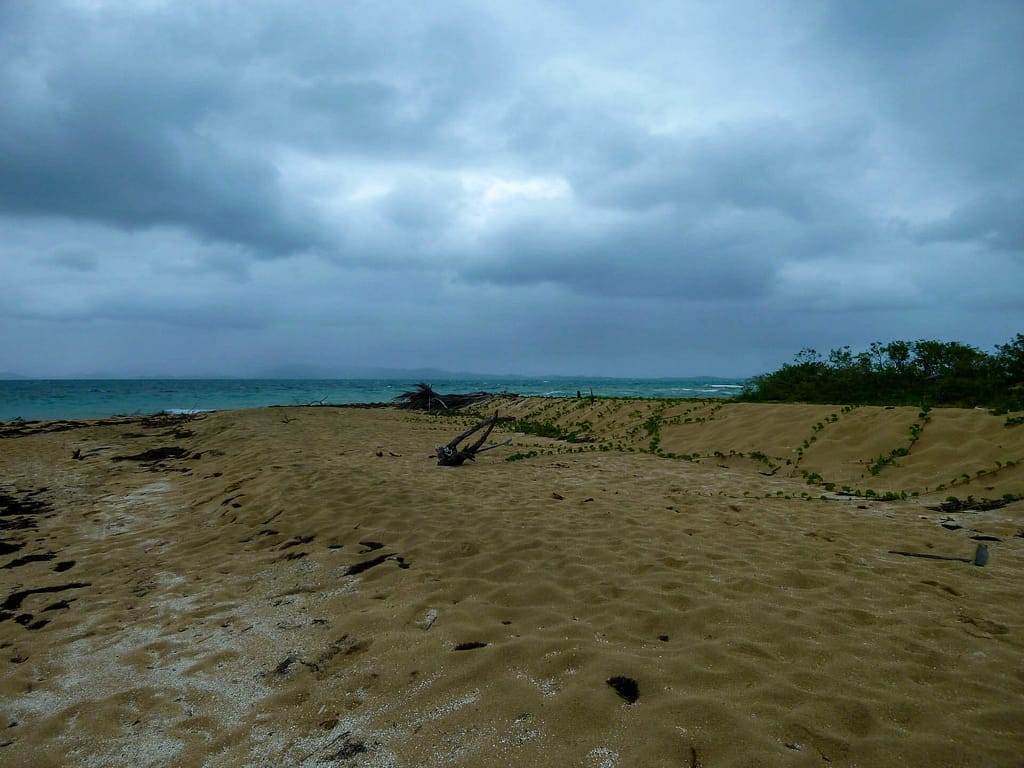 It was really rough going as we got near the beach. Sometimes we weren't sure if we were on a road. There's a reason they rent lots of Jeeps here!
On our second day we went back to our favorite, Pata Prieta. The Voodoo Hut was occupied but Lizard Cave was available so we camped out there. (The shaded alcoves along the beach had their own quirks.) Friendly fish swam with us and we met Jackson, a local swimming dog. It was a beautiful day at the beach.