Uluru was one of my must-sees in Australia, along with the outback in general. It was everything I envisioned. 
It's not easy to get to, being literally in the middle of nowhere. It was hot. It was dry. There were millions of flies. It was great. 
We arrived in the afternoon and were able to catch the sunset the first day.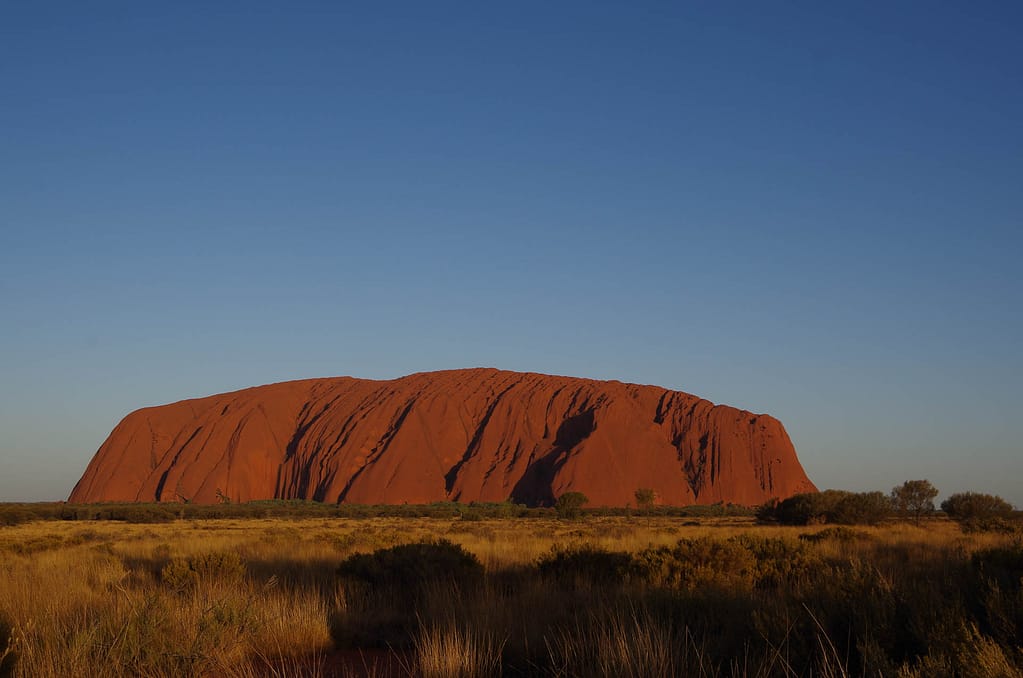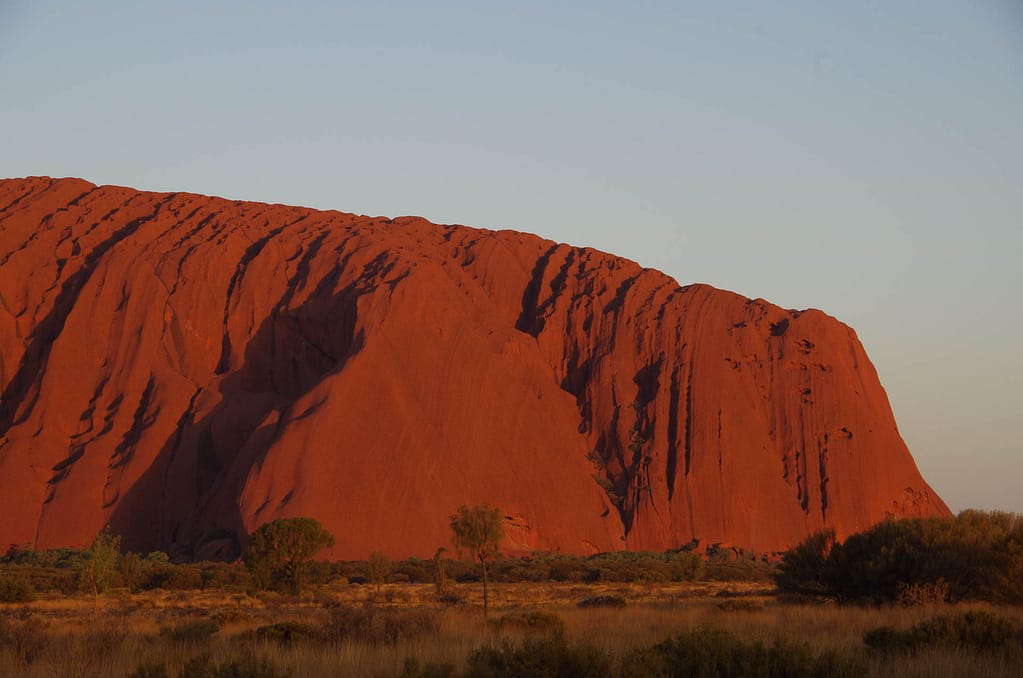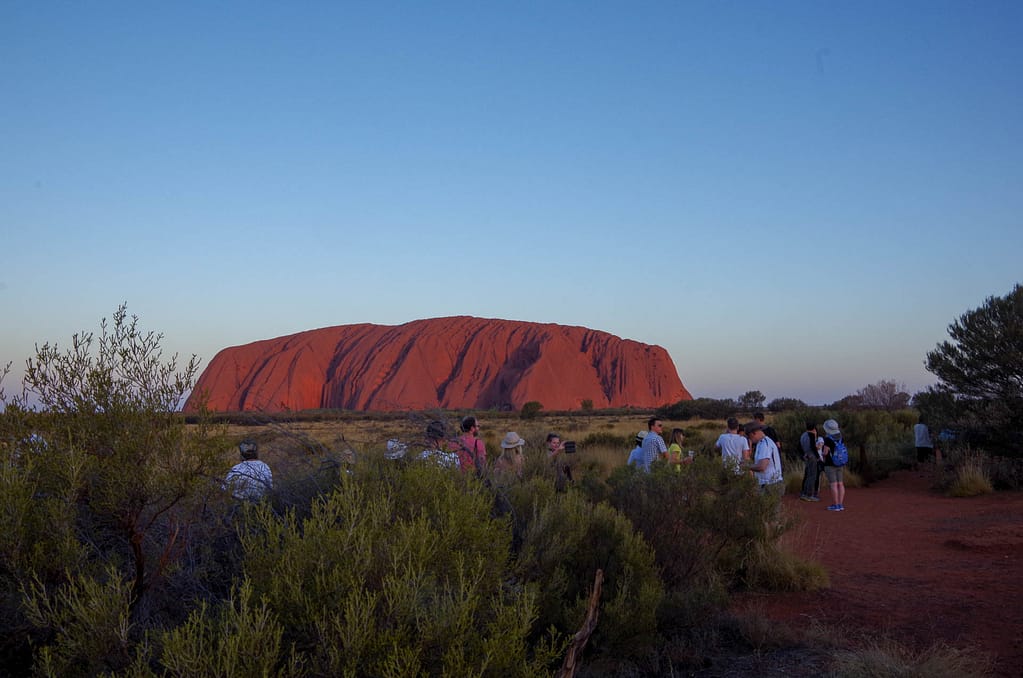 The following morning we went back for sunrise from a different vantage point. Sunrise is almost as magical as sunset.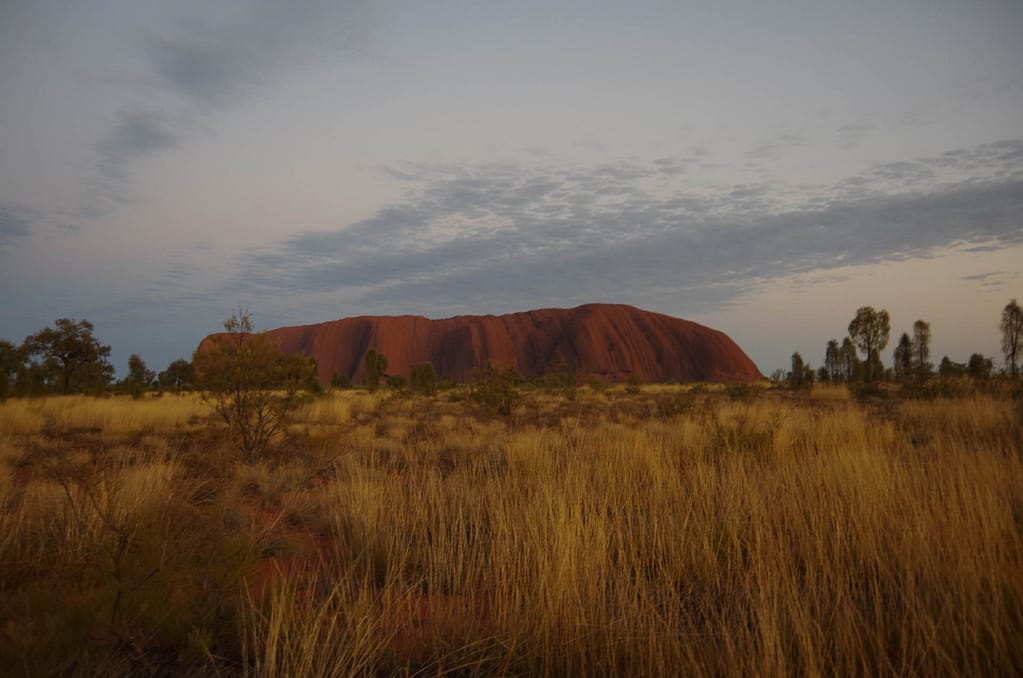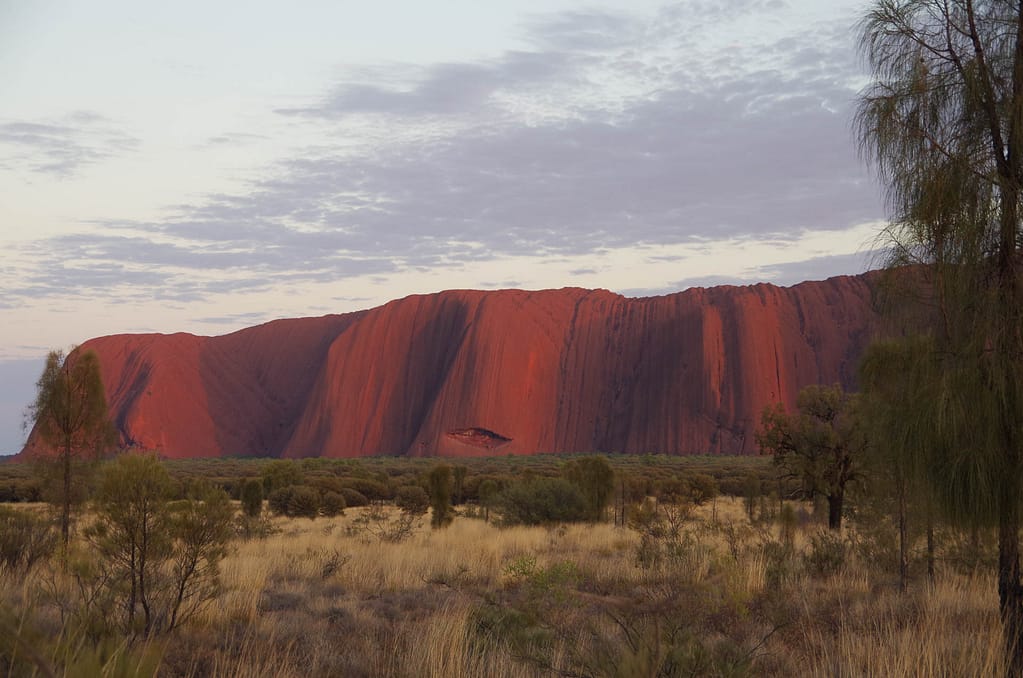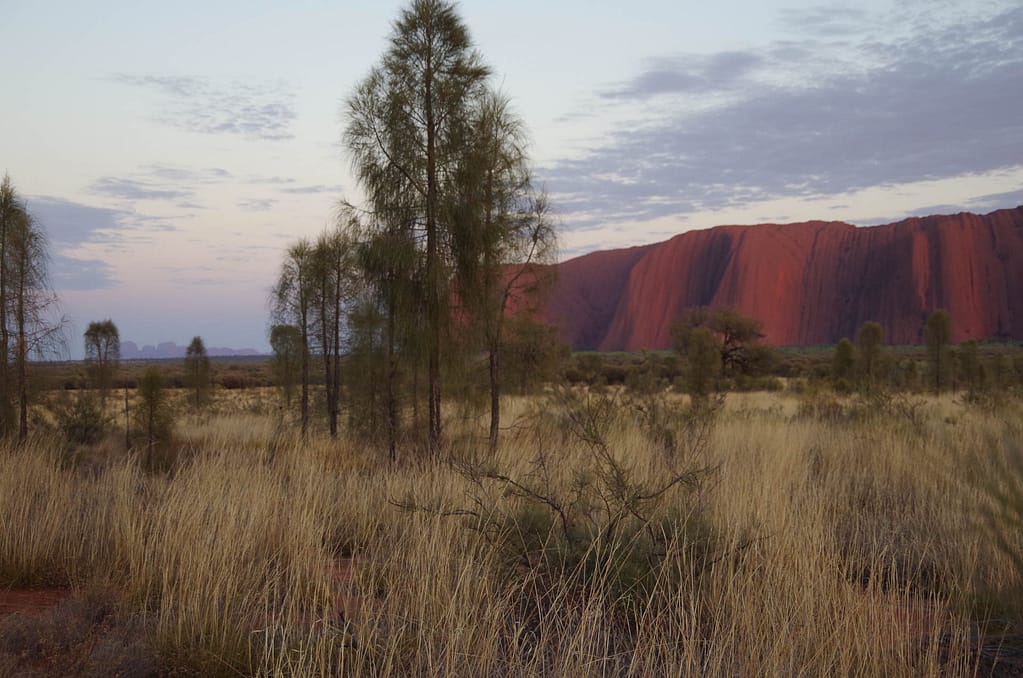 In the photo above you can see Kata Tjuta (formerly The Olgas) on the horizon. 
After sunrise we hiked around Uluru. It's a long, hot hike on flat ground and allows you to see the details and textures of the rock. Many parts are sacred and photography is not allowed. And while when we there you could still climb the rock, that is no longer allowed. 
After our long, hot hike we drove over to Kata Tjuta in our air-conditioned rental car to check it out.