The Tower of London played a key role throughout much on England's history and contains historical displays and recreations.
We saw the crown jewels, the armory, the Beaufort Tower – with cool ancient graffiti – the Bloody Tower, the Medieval palace, and torture devices. With lots of noisy German teenagers. The chapel wasn't open.
Below are photos from inside the Tower grounds. Every once in a while you're reminded that you're in a modern city.
We saw lots of armor, including some from Henry VIII, a dwarf, and a giant.
Stone walls give an idea of the age of the buildings. It's light in that toilet bowl because it's open to the outdoors below.
There was a display of elaborate guns. And a dragon made of armaments.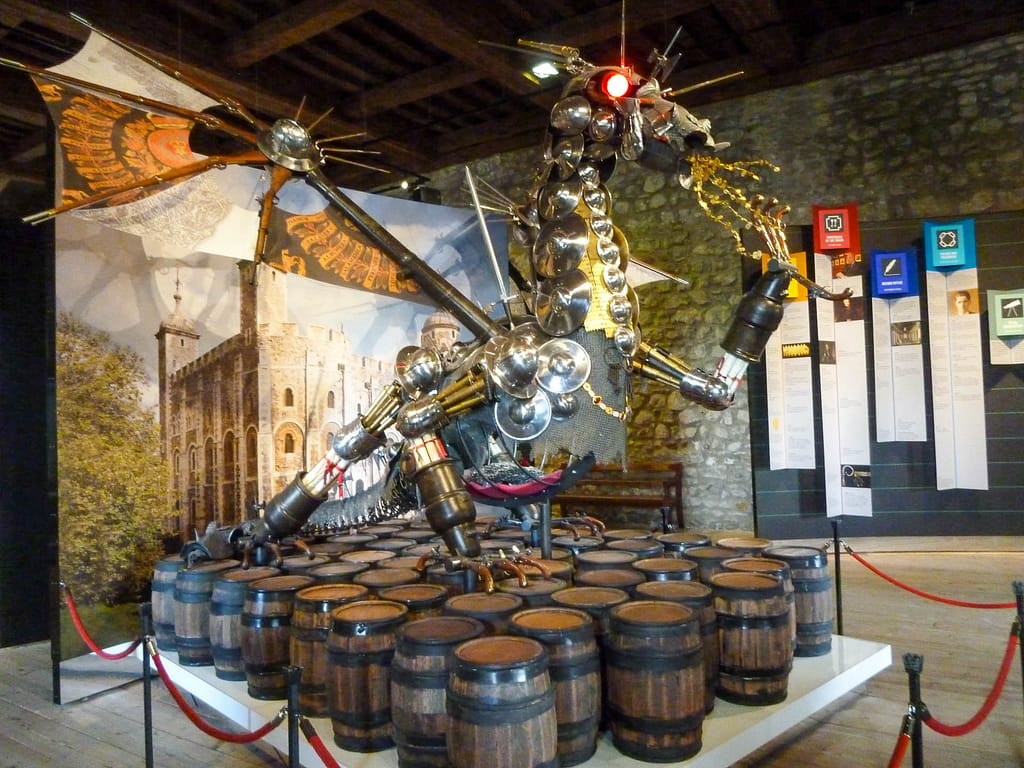 The crown jewels are in the building on the left. They don't let you take photos!
The Tower is famous for executions. The marker on the left shows approximately where beheadings occurred. The display on the right is from the last execution in the Tower, of a WWII spy. He was sitting in that chair when he was shot.
The Beauchamp Tower has preserved graffiti from Tudor prisoners. 
The top left photo was taken heading toward the Thames. The top right shows one of the legendary ravens. Supposedly if they leave the tower, the kingdom and the Tower falls. The bottom photos show Traitor's Gate from inside the Tower (you can see the outside of the gate on the Thames river cruise), and the moat, which was open the day were were there. 
These last photos are of the Plantagenet apartments, which include a recreation of King Edward I's bed and recreated tiles.