Near the entrance to the Nazrid Palaces is a good view over to the Generalife.
The ceilings were definitely not afterthoughts.
One of the rooms opening onto the lion court.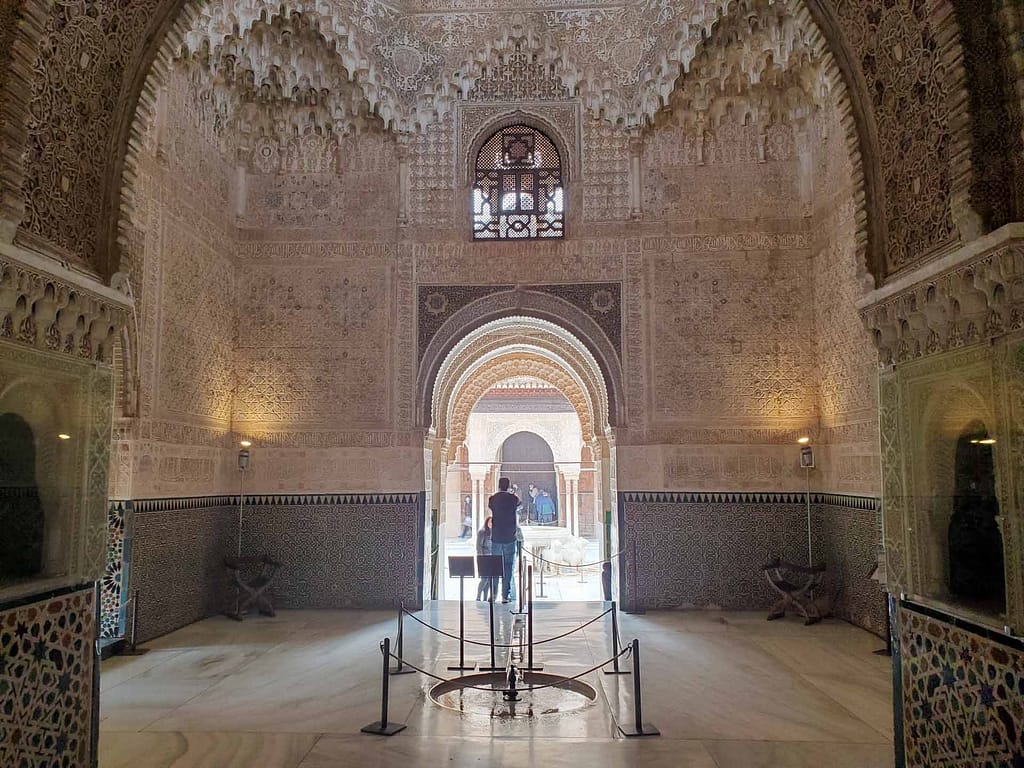 Some examples of wall and window details.
Arches upon arches, in different shapes.
This very detailed room with a view is breathtaking.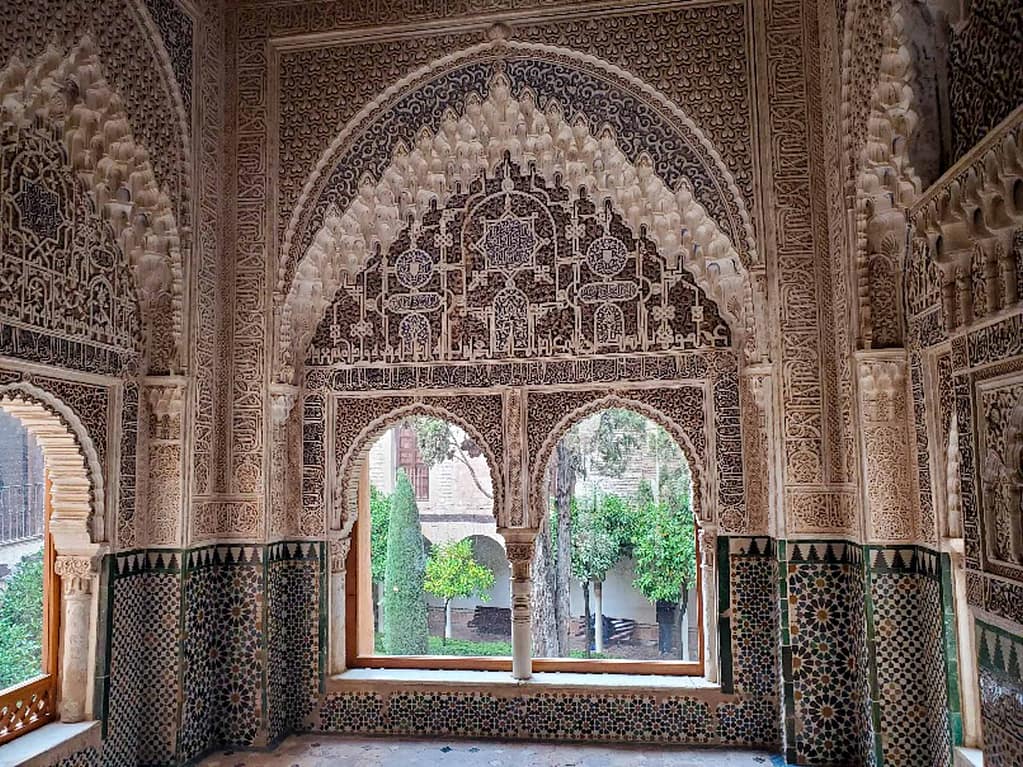 In some cases you needed to lean into a nook to see what was there.
The roof of the baths, and the room where Washington Irving stayed when he was there.
Some courtyard views, including some of the most detailed pruning we saw.