The alcazaba was okay but fairly boring especially in the rain. We also did a quick run through the small museum because we weren't sure how long it was going to take and we needed to get in line for the palaces.
It's a long walk from the Generalife to the alcazaba and the Nazrid Palaces. It's nicely landscaped and their are ruins of what was once a town along the way. Also one of the few cats we saw.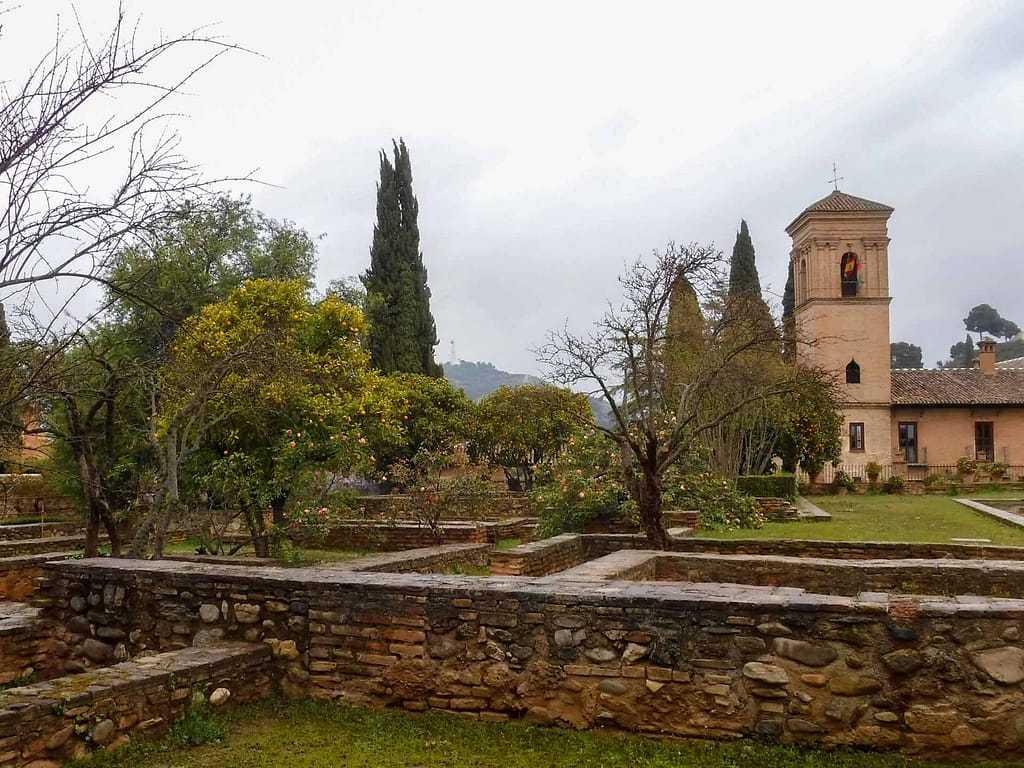 In and near the alcazaba are nice overviews of the city and surrounding mountains.
The museum is a newer building. No one is quite sure what's up with the circular structure, or whether it was meant to have a roof. If you need to skip part of the Alhambra, this is the part to skip. 
The gardens here are between the alcazaba and the palaces.
More of the beautiful gardens surrounding the buildings.
Some very linear water gardens.