We followed a walking path marked on the map provided by our hotel that conveniently went by most of the sites included with our Granada Card.
It followed the Darro River and then went up the hill to the Mirador San Nicolas and then back down into the city. It was a nice walk even without the historic sites.
Most of the sites were examples of old Moorish style houses. One of them, the Zafra House, had displays with a summary of the history of Granada
Neighborhood streets are very narrow. One of those places you will get lost. 
The Bañuelo (former Muslim bathhouse). Here you see the skylights from the inside. At the Alhambra you can see roofs from the outside. 
The Cordova Palace is free. The gardens are nice, with good views up to the Alhambra.
The Casa del Chapiz has extensive gardens and historical photos of the structure.
More examples of traditional architecture.
The Mirador de San Nicolas has excellent Alhambra views, as well as views of the surrounding mountains. Which had snow on them while we were there.
More examples of Moorish architecture. These photos are likely from the Dar al-Horra, the former home of Boabdil's mother, though we saw so many similar structures it's hard to be sure!.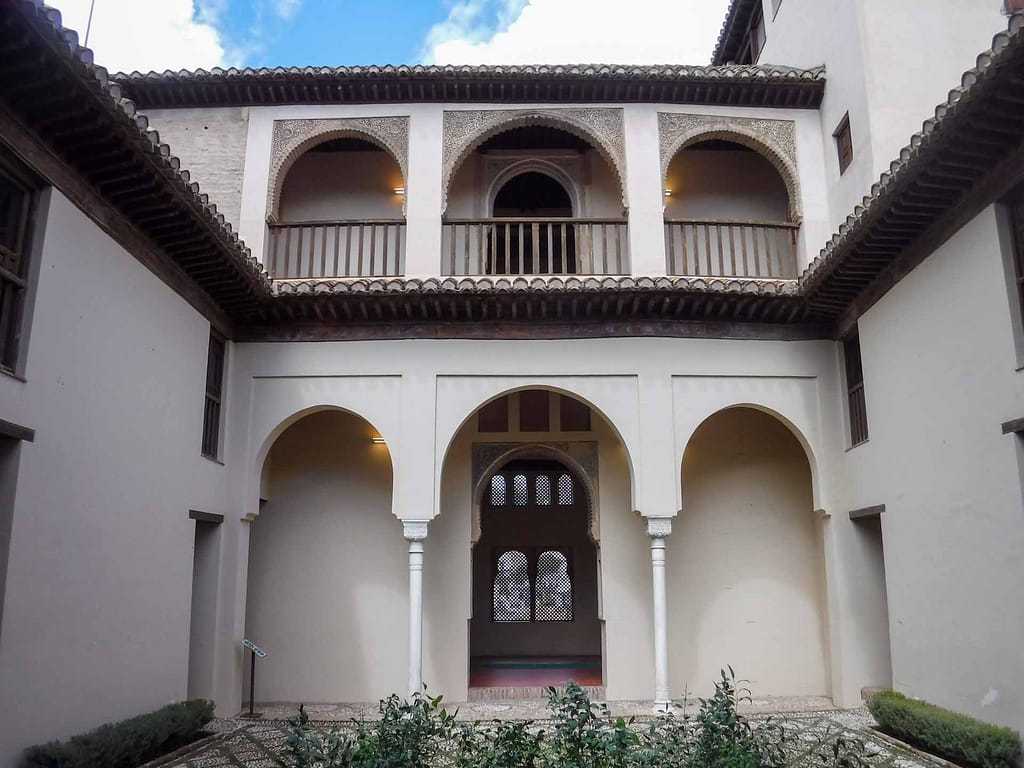 A couple more overviews to wind up the trek, of the city and of the Alhambra. It took us about 4.5 hours to do the walk, with lots of stops to check out sights along the way.