We wondered if the Alamo would live up to the hype. It did. It's more than just the historic building itself.
While I've been to San Antonio a couple of times for training, I'd never been to the Alamo. It's bigger and more interesting than expected; it's not just the building. There's a whole compound with beautiful gardens and displays.
The 3D models showing how the Alamo changed over time were fascinating and so was a timeline that showed US and world events juxtaposed with what was happening locally.
There were some massive trees. One of them was one of the first transplants of a mature tree (40 years old.)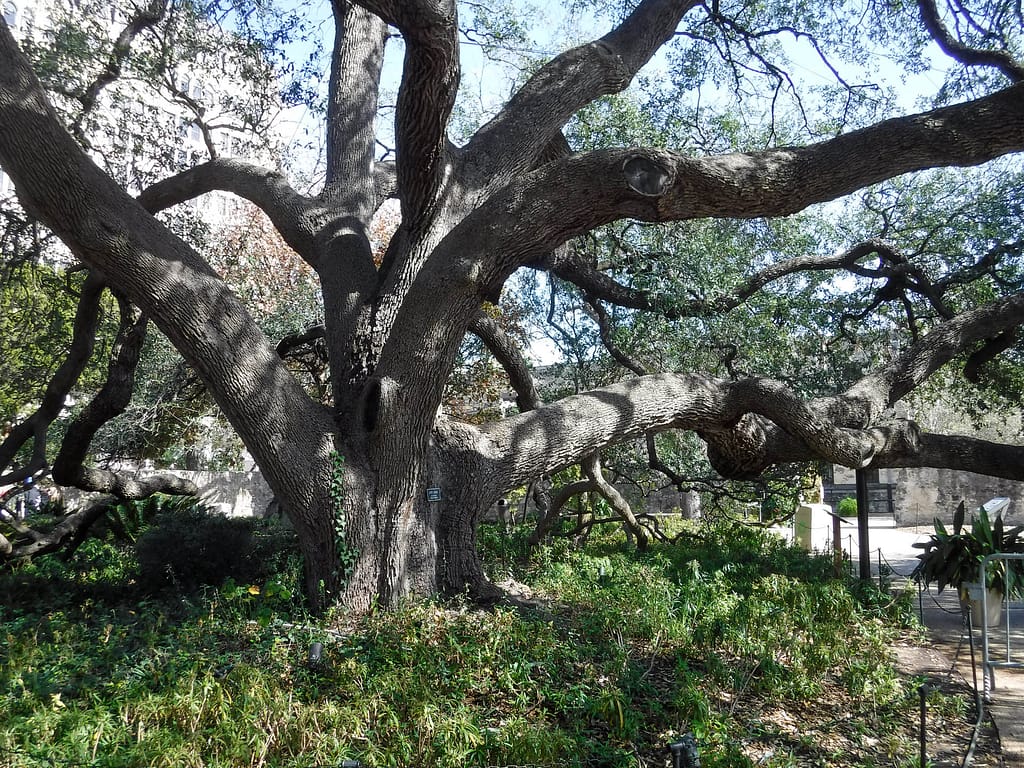 We'd heard about Davy Crockett and Jim Bowie being there, of course, but didn't realize that people from all over the world fought there. There are many statues and a memorial, as well as a collection of flags inside the Alamo representing the different states and countries. 
The people working at the Alamo were friendly and informative. There were even people in period clothing outside explaining equipment and history. 
And all of this is smack in the middle of town. It's odd seeing the surrounding hotels and touristy Guinness, Ripleys, Tussauds, and Tomb Raider stuff right across the street.