The Acropolis was our focus while in Athens. The Ancient Agora is equally impressive and more pleasantly shaded and mellow.
We walked to the Acropolis through Plaka and stumbled across an entry by the theater of Dionysus.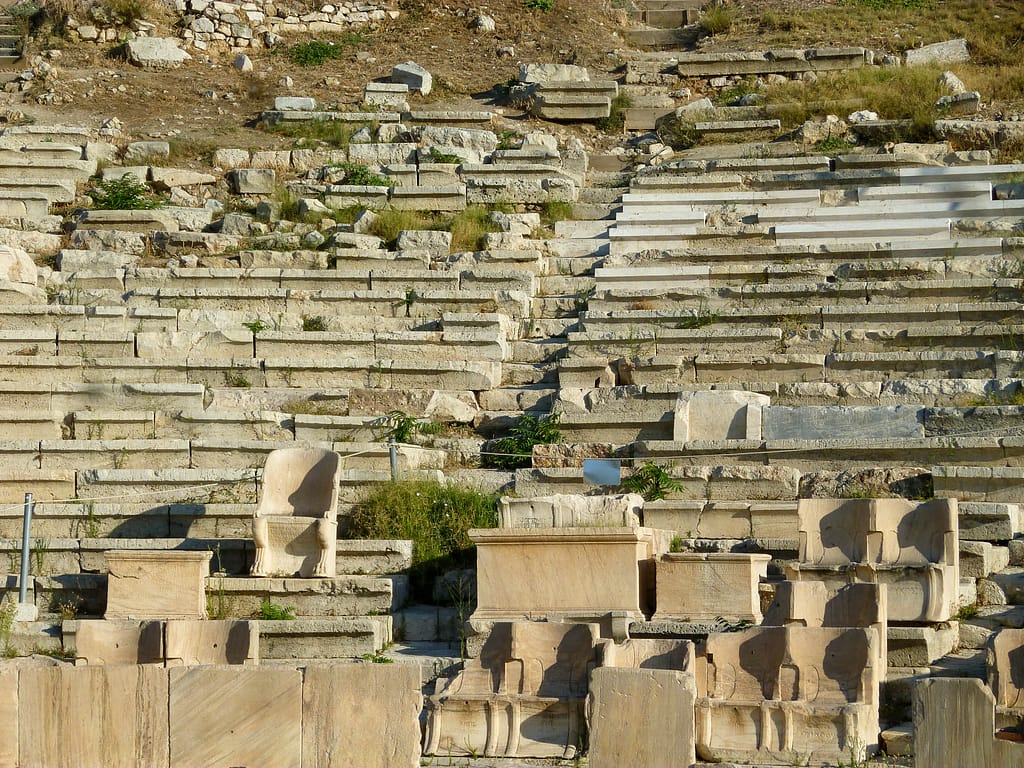 We managed to get there around 9 AM, before it got really crowded. The marble surfaces were slippery. And it was hot up there, even though it was only 73° or so. From the top, we could see from the mountains to the sea.
The remains of several buildings are on the Acropolis. I like a good caryatid.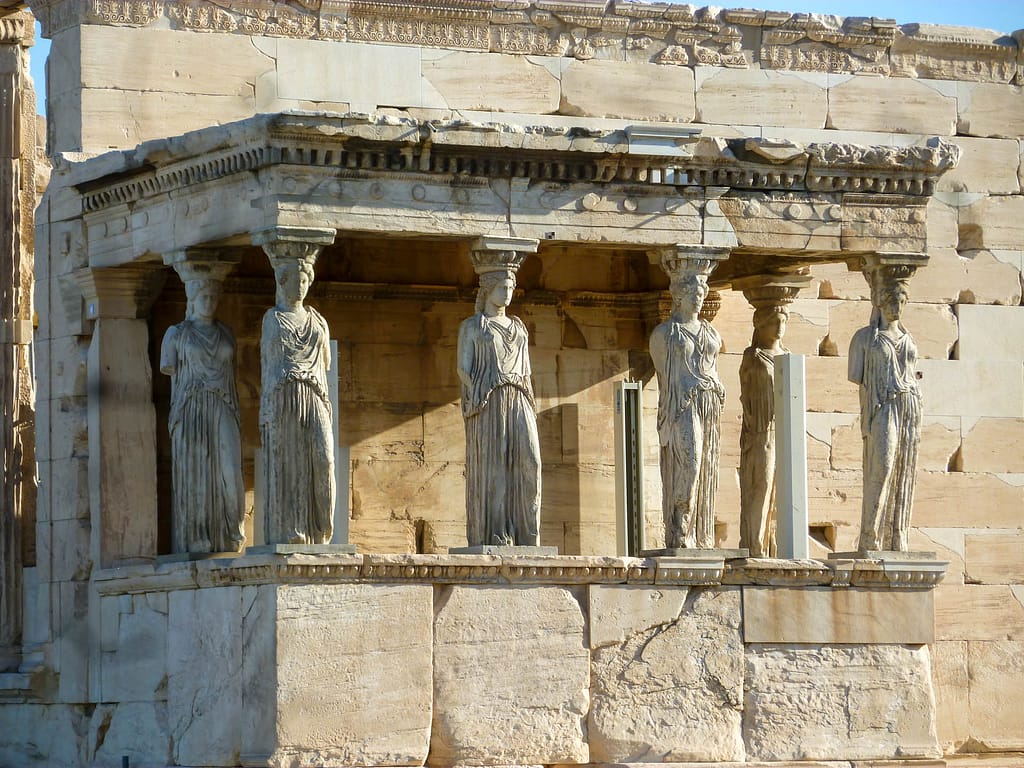 The detailed stonework is amazing.
You can see some of the building repairs.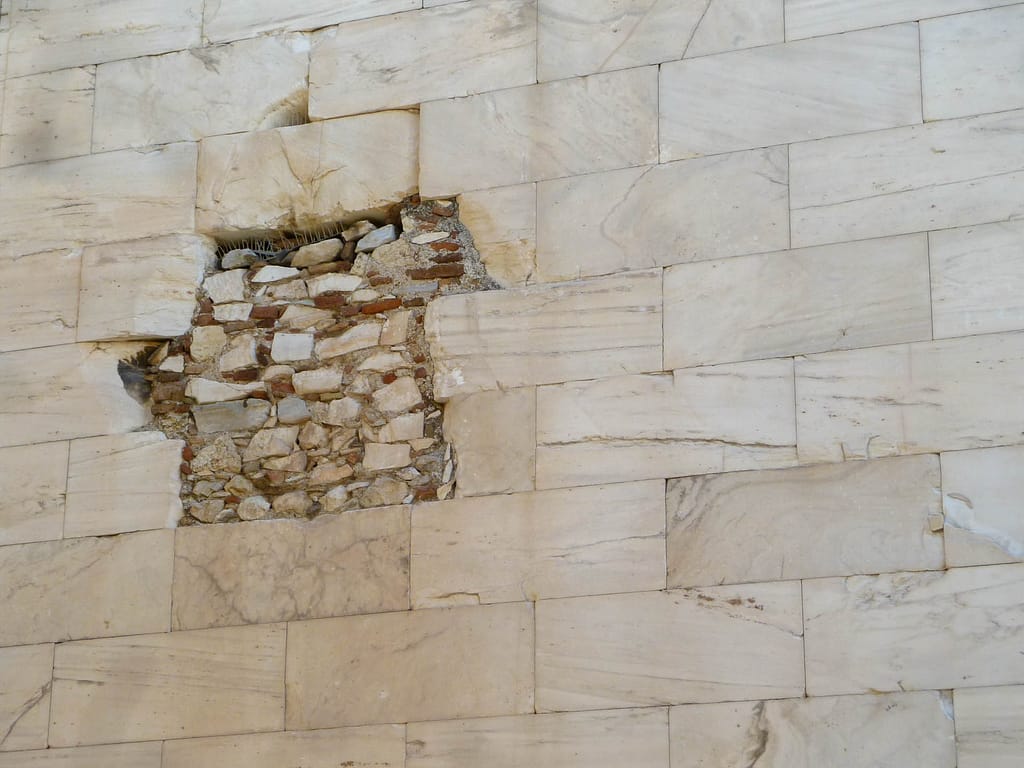 By the time we left the crowds were starting to build.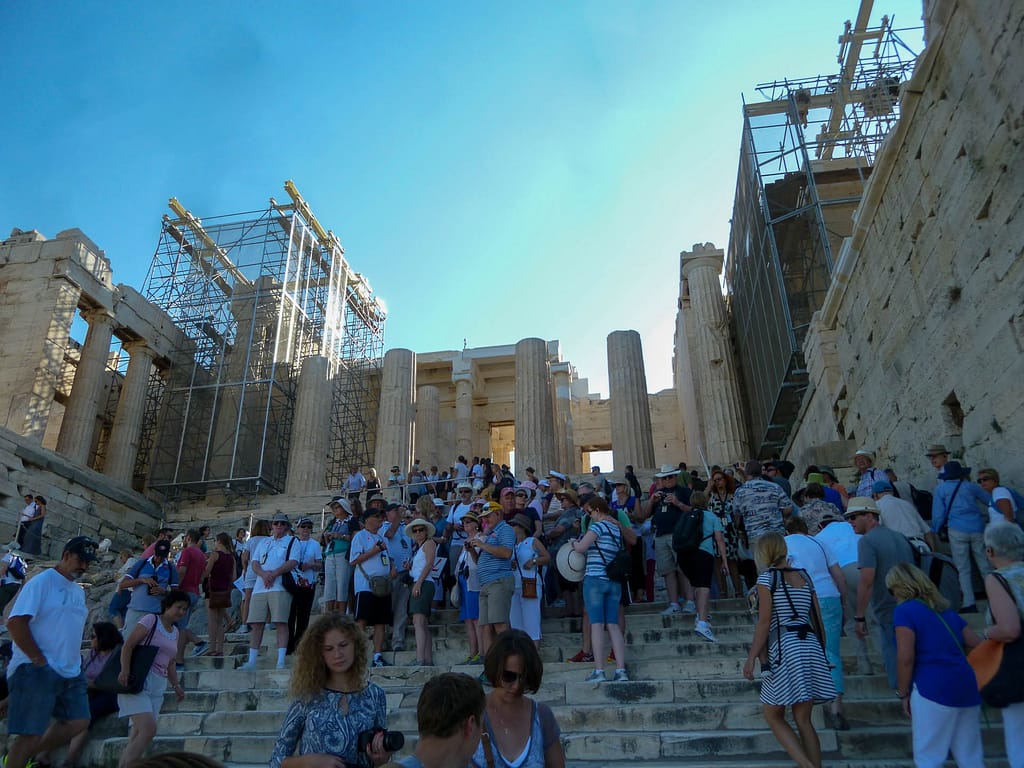 After the dust and glare of the Acropolis, winding down through the Ancient Agora was a nice change, since it was leafier and much less crowded.It was also cooler, with shade and plants. The well-preserved Temple of Hephaestus was one of our favorites, along with a restored stoa. We saw a turtle crossing a path.
The Agora has excellent views of the Acropolis too.