The St Mary Falls trail is not just about the falls. You also get great views of St Mary Lake. 
St Mary Falls was the last hike we did in Glacier. While parking wasn't as tight here as with our other hikes we still had to park at Sunrift Gorge and cover some trail we'd already covered. 
Once again there were official reports of bear "frequenting" on this trail and we'd heard second hand of a grizzly bear sighting near this trail. We saw evidence early on the hike: that's bear poop on that rock.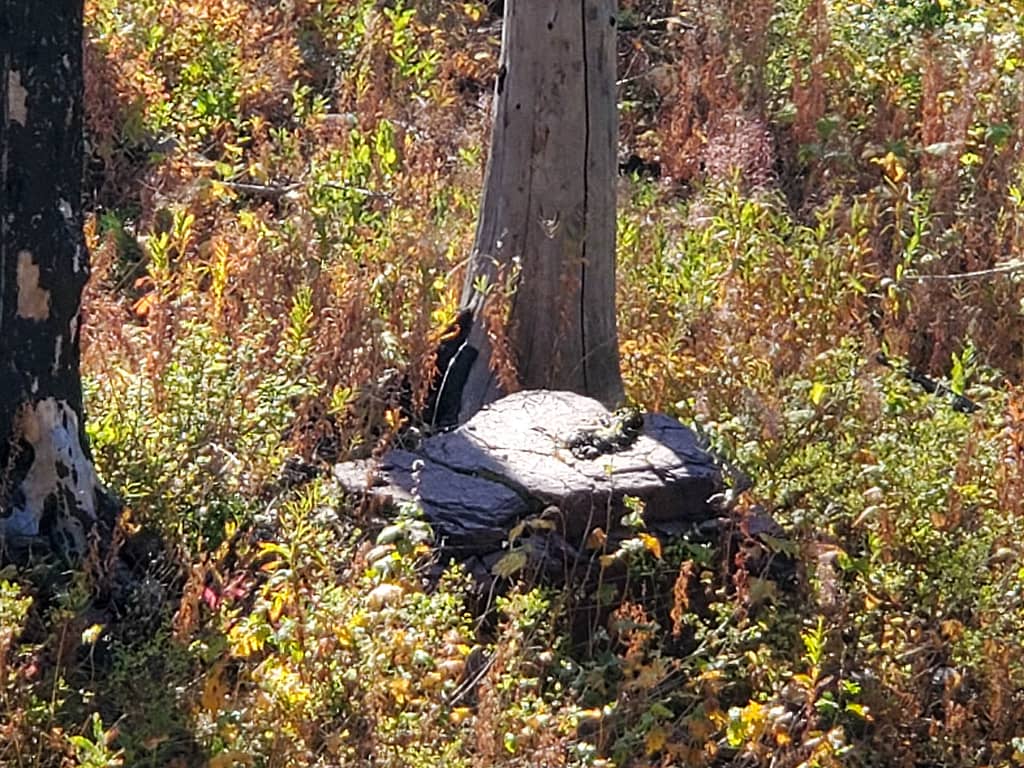 So we had to keep up the bear babble on the trail to let them know we were coming. We heard clapping worked too so we did some of that. The trail starts with a downhill to lake level. Fun going down; tiring coming back up. 
A trail follows the shore of St Mary Lake with views of the lake and the surrounding mountains. 
St Mary Falls is near the end of the lake where the river comes in. If continue on from there you'll come to two other rapids and then Virgina Falls. We turned around just past St Mary Falls. 
We'd heard moose had been sighted near the end of the lake so we looked for them but didn't see any. It was still a beautiful area even without the moose. 
There's a beach of sorts along the trail. We also saw an interesting caterpillar. 
There are interesting streams and rapids near the Sunrift Gorge parking area. 
Sunrift Gorge itself is across the road from the lake and worth the short walk.
Just down the road to the east is a good spot for taking photos of St Mary Lake.