While the beaches on St John had experienced hurricane damage the year before we visited, they were still beautiful.
Some of the worst storm damage we saw was at Cinnamon Bay.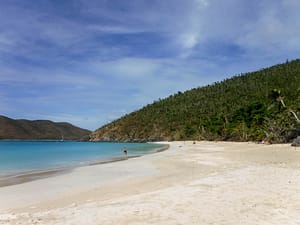 The beach was still beautiful.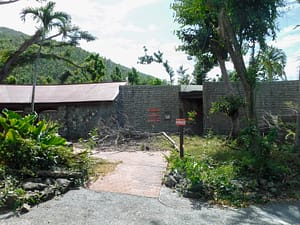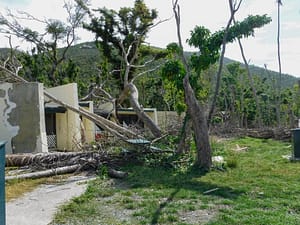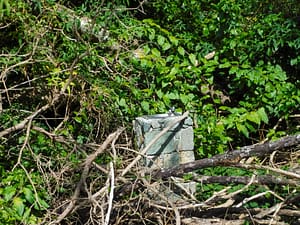 Hawksnest was our favorite. There was shade not too far from the water. It was also the closest to the park entrance. 
The damage to trees at Maho was sad. We didn't spend much time there.
Trunk Bay is where the underwater snorkel trail is. We spent time here both snorkeling and just hanging out at the beach. We had better luck with the shade shelter at the end of the beach where there was less wind. 
Please wear reef safe sunscreen!
And please don't stand on the coral. Help preserve our reefs so we can enjoy them forever.