We spent a night in Captain Cook at the historic Manago Hotel on our first night in Hawaii. It was a great way to ease into vacation mode. 
Day 0: Home to Grand Rapids, MI
We booked a park-sleep-fly in Grand Rapids for the night before since we had an early flight.
Day 1: Grand Rapids to Captain Cook
Since our flight was so early in the morning we ate breakfast at Steve's in the Denver airport where we switched flights. Our flight to Kona was long and uneventful. The Kona airport looks like a resort: small, open-air, and you exit onto the tarmac.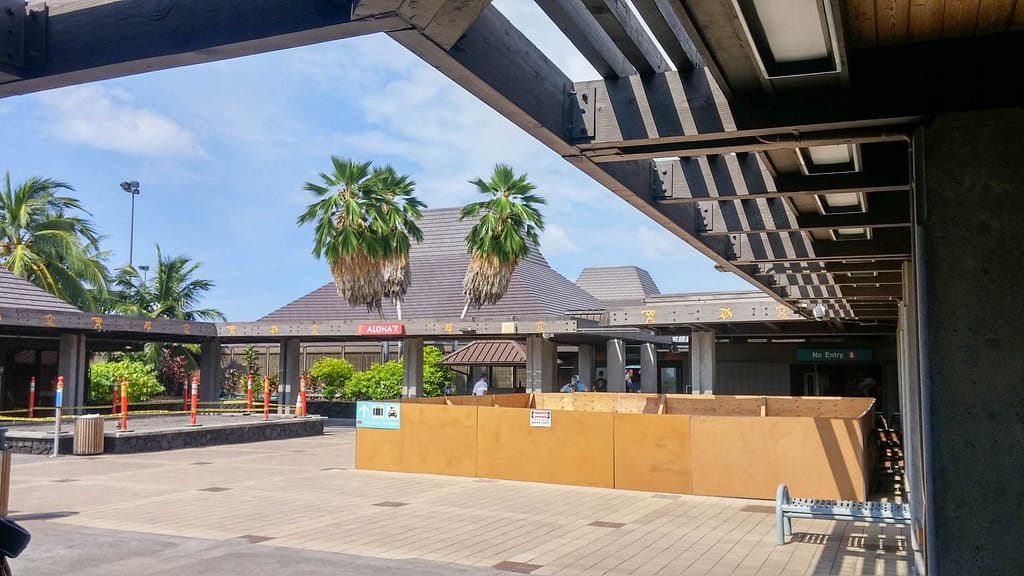 We quickly picked up our rental car and headed to our hotel in Captain Cook. We were early enough that we had time to visit the historical park at Honaunau the first day. It was a relaxing way to ease into vacation. We had dinner at our hotel; the hotel's restaurant was one of the reasons we decided to stay here. The hotel had a nice koi pond and garden area. 
This section contains affiliate links. If you click on a link we may receive a commission at no cost to you. 
The historic Manago Hotel was the perfect spot for us to spend our first night before heading onto Volcano. It's old and battered and charming. We had an ocean view lanai at a great price. It's close to both the Place of Refuge at Honaunau and Kahaluu Beach and there's a great restaurant right onsite. And a supermarket just up the road.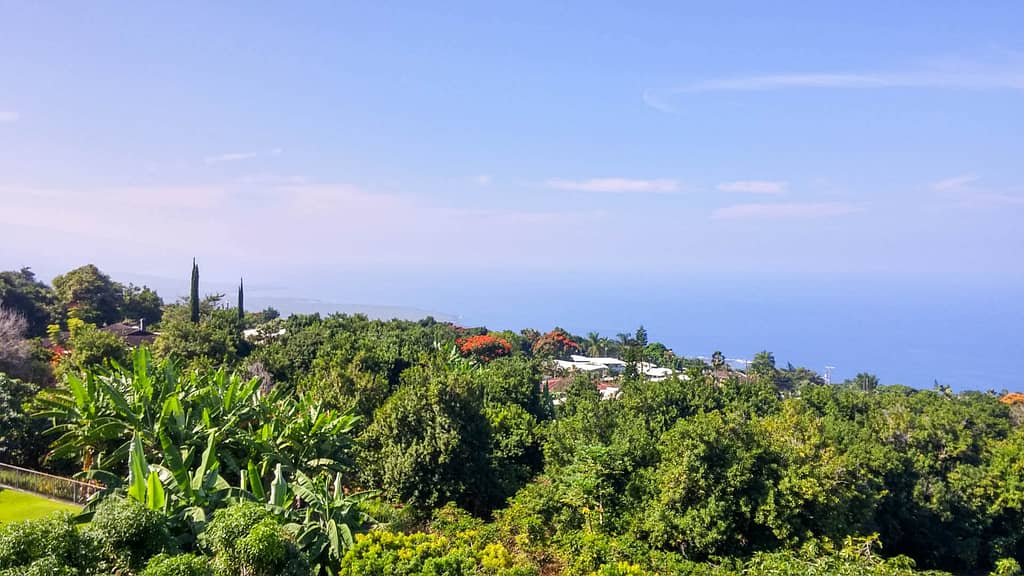 The Manago Hotel Restaurant is Hawaii's oldest restaurant. It's very old school. The pork chops are deservedly famous and come with lots of sides. We made reservations for dinner and they even put a cute "reserved" card on our table. The breakfast special was great too. 
We rented a car from National Car Rental so we could explore the island on our own.