We ended up with only an afternoon in Skipton so we didn't get to see much. What we did see was pleasant and relaxed.
After a one day delay due to a rail strike we did our Settle-Carlisle scenic railway trip. It started with coffee we made in our room alongside double ginger cake and tea bread that we bought at the farmers market yesterday and some homemade baked goods from our last stop in Keswick. The Yorkshire dales are pretty though not as stunning as the Lake District and North Wales. It was a pleasant 2-hour train trip.
In Skipton we found The Unicorn and I was able to successfully call the landlord to check us in. He was quite chatty and showed us how the TV worked even though we're unlikely to turn it on. After we dropped our bags we headed for the castle only to discover that they were closing shortly so we decided not to spend the £10 entry fee to go inside and look around.
Instead we went to the Castle Inn where we each had a pint of Gamma Ray IPA and then we went to the Woolly Sheep for more beer and dinner. It's only 6:20PM but we're back at our place for the night to just relax and perhaps take a shower.
One thing we'd planned on with our original two days here was taking a long boat cruise on the canal. You can rent them for multi-day trips but thanks to drought here the cruising options are limited. There just isn't enough water.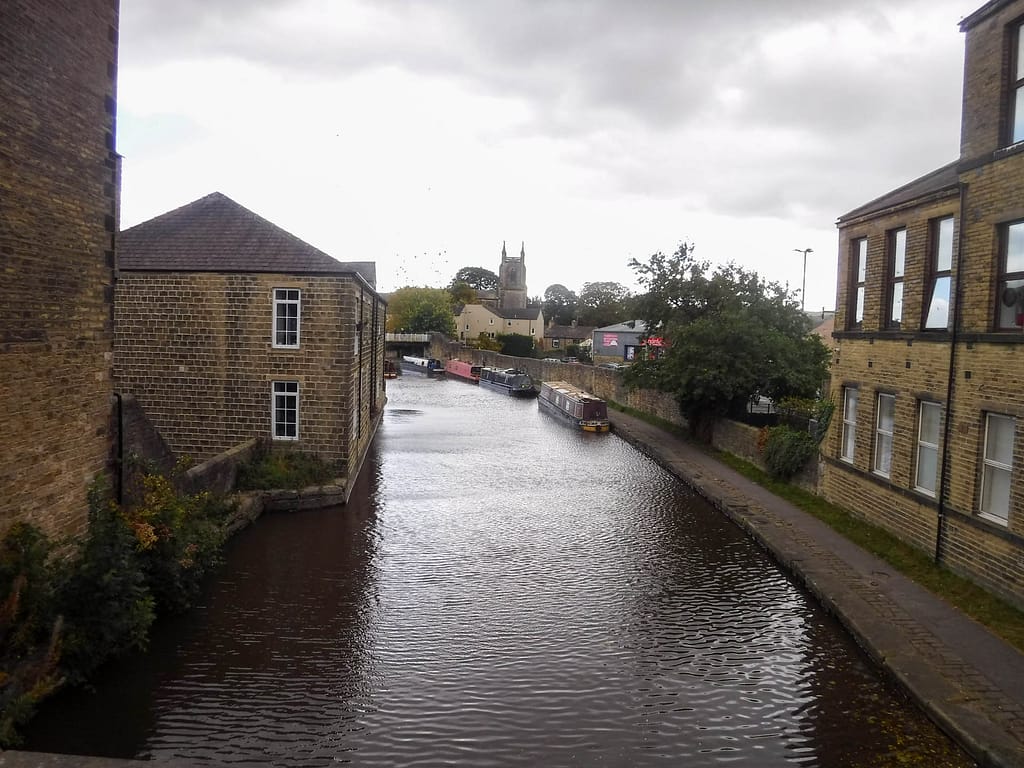 We got to see cute dog antics today. We will miss the dogs. And I got kicked by a small child who really didn't want to leave the train.
This section contains affiliate links. If you click on a link we may receive a commission at no cost to you. 
Our room at
The Unicorn
was quite spacious and comfortable. Breakfast is brought to the room. Richard said they started doing it that way due to COVID and kept doing it since the tables were there and people liked it that way. He was kind enough not to charge us for the second night we couldn't stay.
We ate at The Woolly Sheep, which our host recommended. We both had pie. Steve had a game pie and I had a steak and ale pie. They were both good and came with gravy to go with our fries. Yum. We each had a Timothy Taylor Landlord dark beer for dessert. And had a little chat with a couple of the servers who asked us where we were from and what brought us there.
Skipton is easily walkable. We brought the Settle-Carlisle train into town and continued via train to Leeds and then London when we left.