It's the largest gothic cathedral in the world and the third largest overall. Columbus and his son are buried there.
We did the audio guide of the cathedral and it was almost less enjoyable than not doing the audio guide even though we learned things about what we were looking at. 
Columbus junior is buried under the roped-off area of the floor. Columbus senior has a larger monument.
More of the details of the cathedral's interior.
The Chapter House is gold, white, and circular.
Here are some of the treasures on display.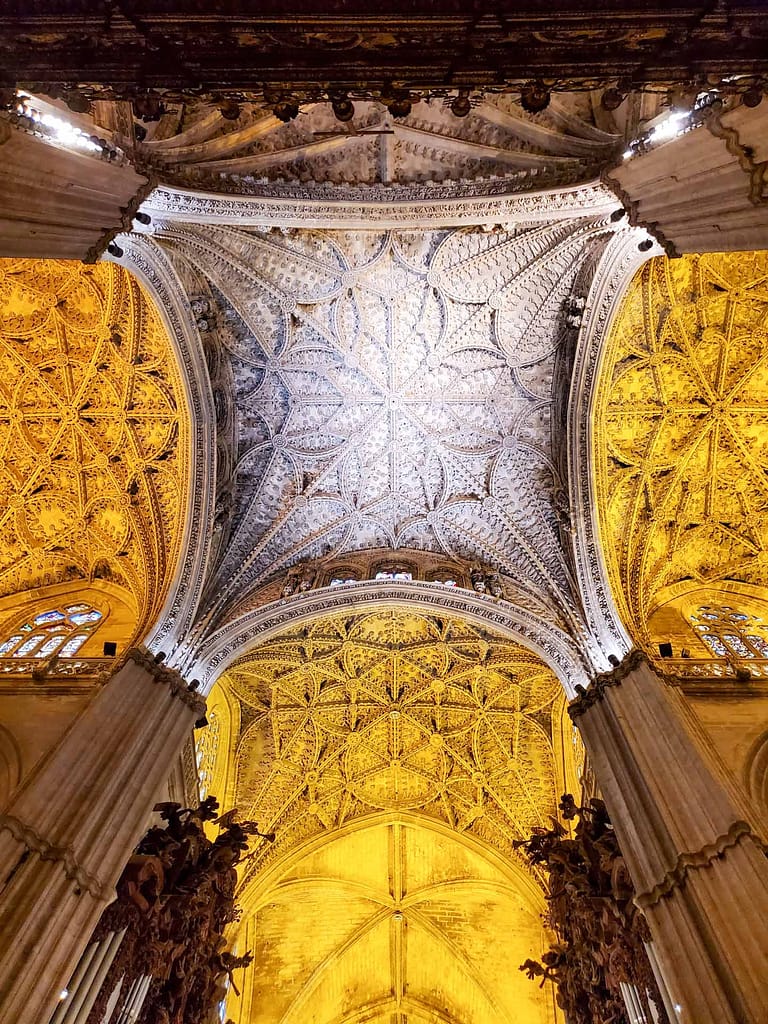 The Giralda tower, which we did not climb.