The alcázar gardens are extensive and a destination in their own right. There weren't many things blooming when we were there and they were still beautiful.
Wisteria was one of the flowers that was blooming while we were there. And we found out where the peacocks go when they get chased out of the courtyard. It's so funny to see a peacock on the roof. 
The gardens are immaculate. I wish ours at home could look as good. Then again we have a team of two part-time gardeners.
The part of the garden immediately outside the building illustrates the principle of garden rooms.
There were many different types of fountains. We were thinking of putting in a fountain at home so we were focused on them.
This looked like a private and cozy spot for a chat out of the weather.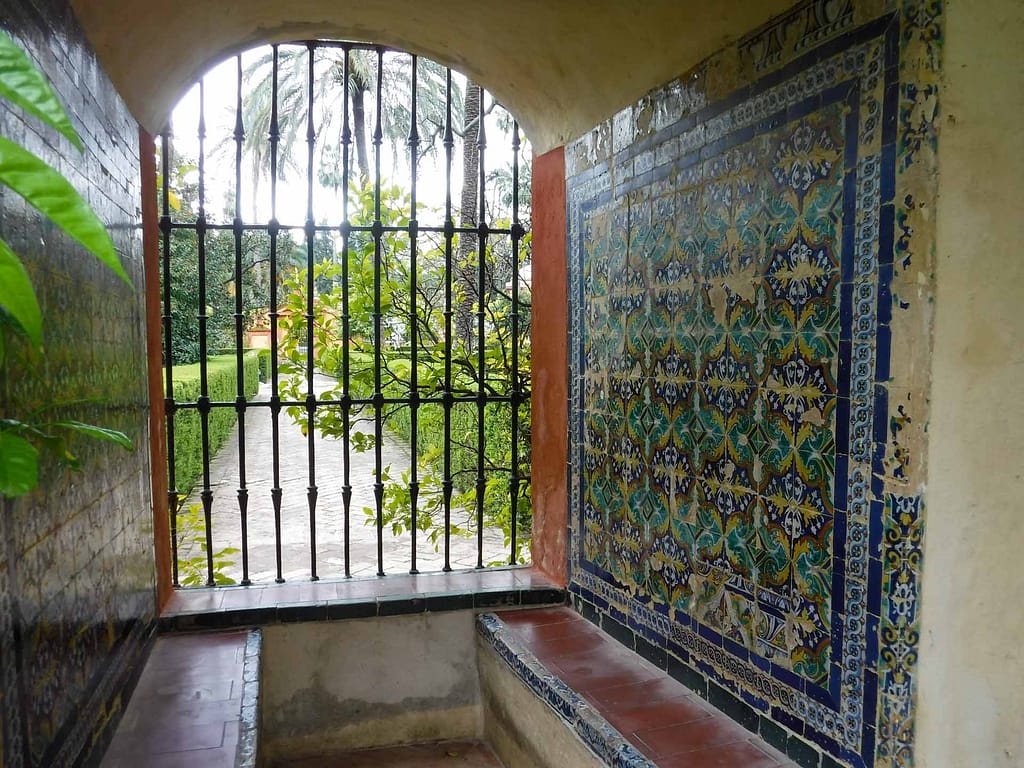 There was beautiful bougainvillea in the entrance to the alcázar.