There aren't many places to stay near Sequoia & Kings Canyon. We chose a cabin in the Sequoia Resort and RV Park.
The resort has a small lake or pond, which we had a view of from our deck. It was a peaceful place to spend a few days. 
Besides the pond we saw the odd cow, turkey, and other wildlife. There are four cabins of different sizes plus space for RV camping.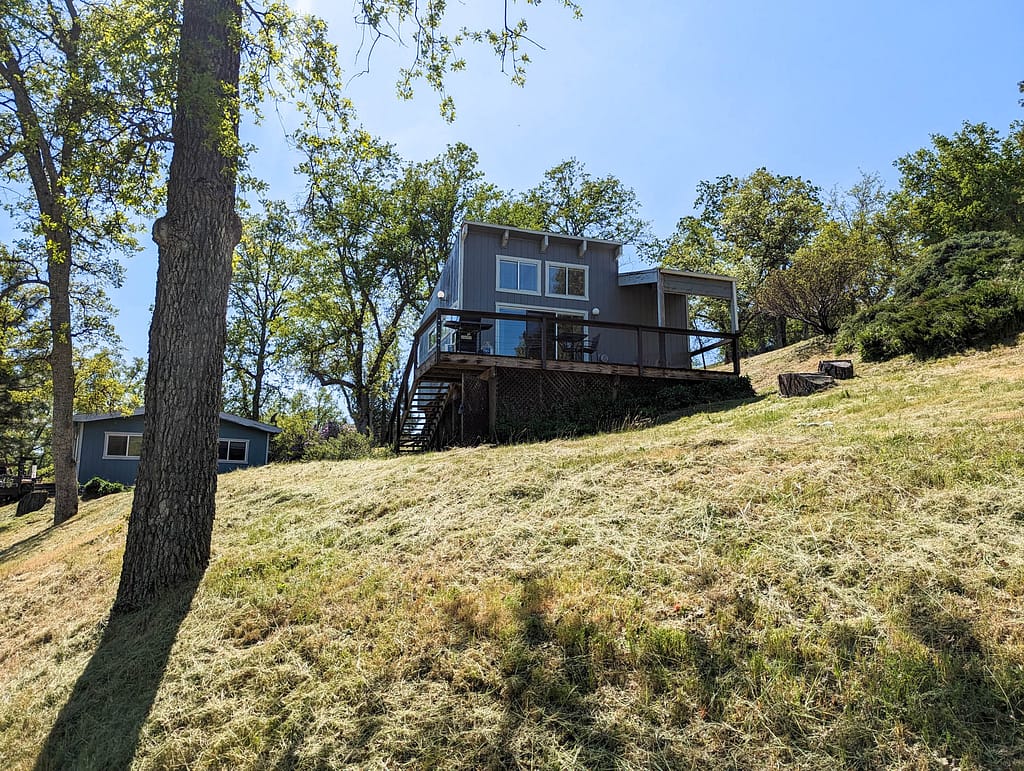 One day we took a stroll down to the lake and up to the water tank for the view. It was a fairly vigorous stroll given all the hills. More wildflowers; we decided we need to grow California poppies again.
Steve has identified some of the local birds: a western king bird, mountain chickadee, acorn woodpecker, scrub jay, California quail. (Not pictured in that order.)