It's larger than the cathedral in Toledo but the interior is not as ornate. It's still an impressive gothic cathedral
This was the first — and only — cathedral we've seen where you could actually go inside the different chapels, which were set up with motion sensor lighting.
You also got to walk around the cloister and into the chapter house which was quiet and relaxing. I could envision the various religious people in their robes walking around the cloister plotting.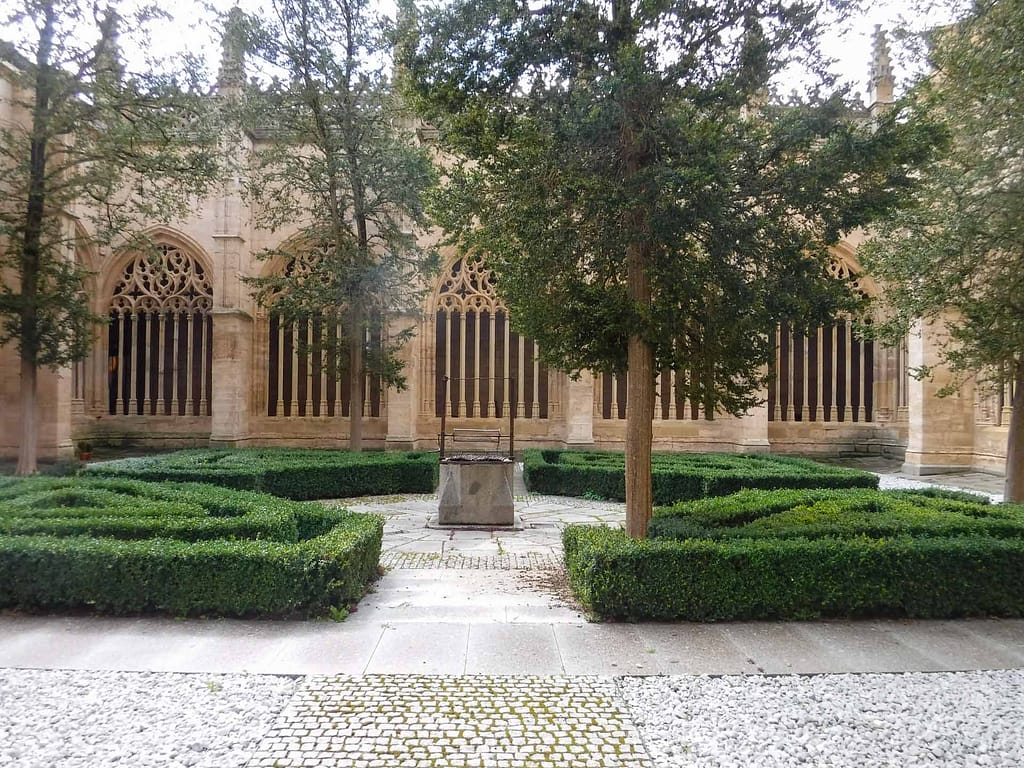 We've been wondering if the choir stall seats folded or not. Here we could clearly see that they did.