We splurged a bit on a sunset sail while on Santorini. There are some views you can really only get from the water.
They picked us up for our sunset cruise at 2:30 and we drove down to the port at Vlychada. There were eight of us in our van and we met up with others when we got to the port. We had three late arrivals on our sailboat and then we headed out.
We stopped at the red beach to swim.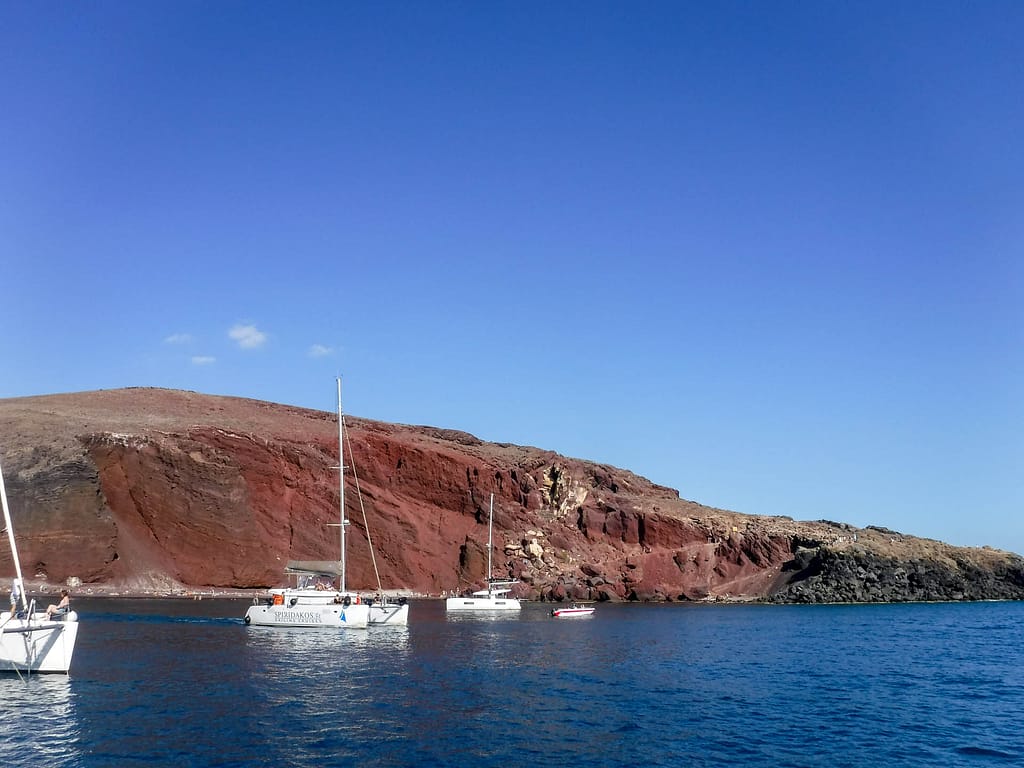 There was enough room for everyone though we ended up standing most of the trip which was not uncomfortable. The scenery was beautiful. The music was interesting. There was plenty of wine to go around. The food was pretty good. There were opportunities to swim that we didn't take because we were there mainly for the sunset and the scenery. Which there was plenty of.
As we rounded the end of the island we had great views of the Akrotiri lighthouse.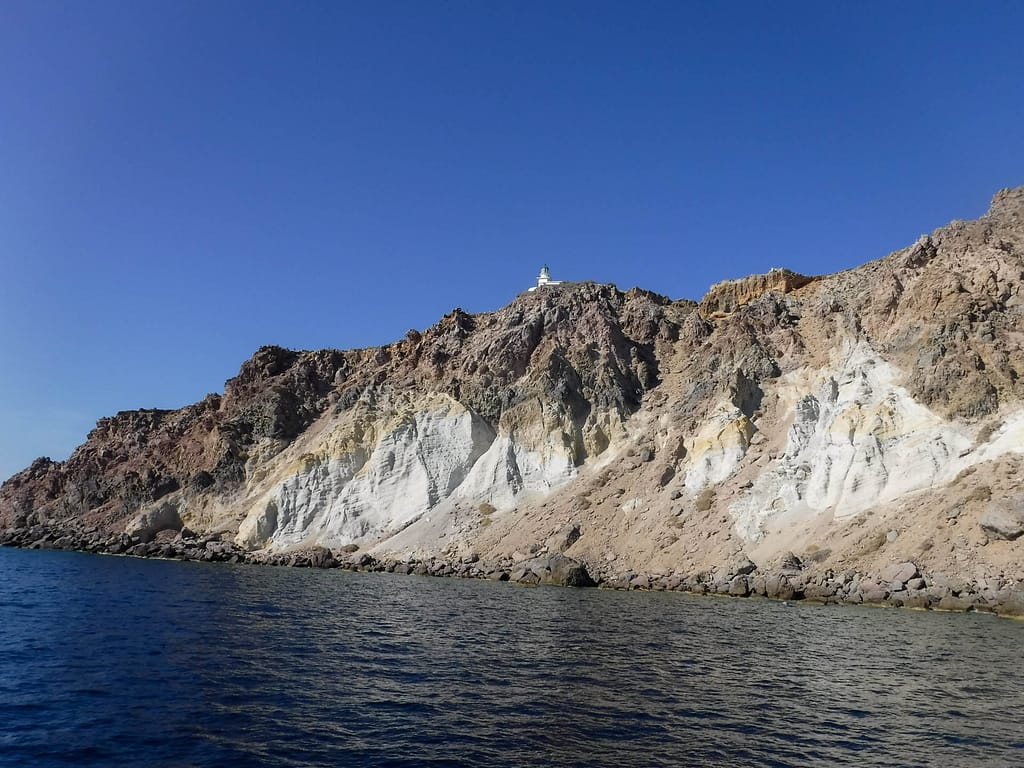 We then entered the caldera. This to me is uniquely Santorini, with the villages dripping over the edge of the cliff. It's best seen from the water. We also had great views when we arrived in Santorini by traditional ferry on our first visit here. 
We stopped again for a swim at the hot springs which are in the actual sea off one of the volcanic islands. There was quite a parking jam there for all the boats.
After that we backtracked past the white beach and pulled in around the corner where we had food and another opportunity to swim.
The wine flowed pretty much continuously and there was also water and soft drinks available.
Spiridakos has a bunch of boats. I don't know how many there were with that name on it. We were one of a fleet of boats heading for the sunset. The sunset itself was nice but not spectacular though the cliff scenery more than made up for it.