The Red Canyon Visitor Center is on the main road between Bryce Canyon National Park and Panguitch. We enjoyed a short hike in this beautiful little area.
The trails here were not too long, not too steep, and access is free. 
You know you're close to Red Canyon when you see this cool tunnel over the road.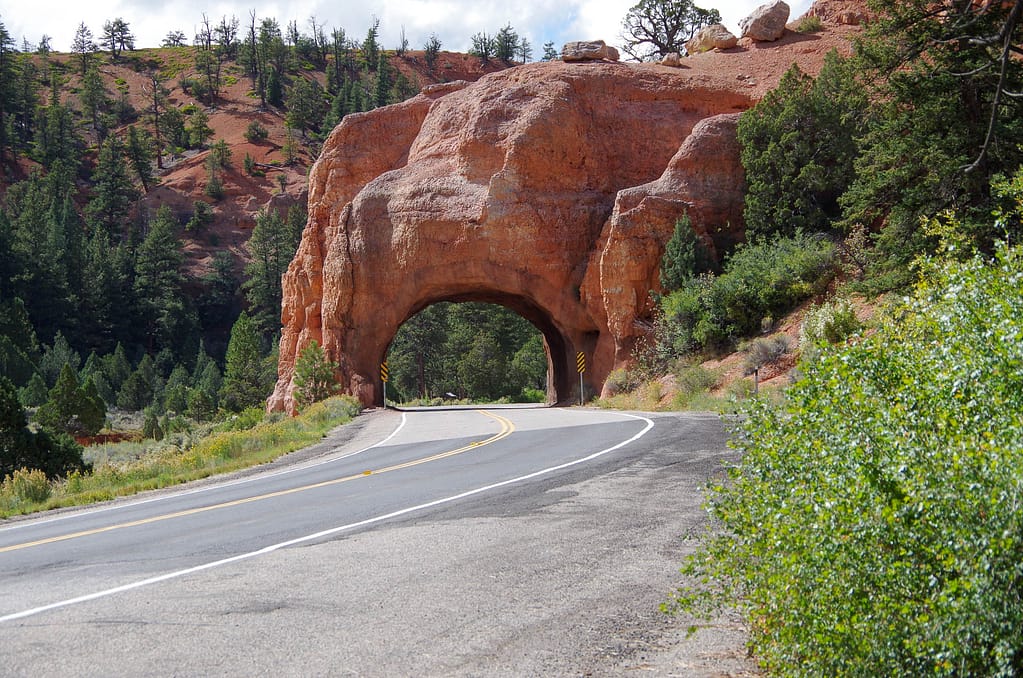 Butch Cassidy lived in this area. One of the areas is named Butch Cassidy draw.
The trail was a little rocky at times, with gorgeous red hoodoos.
At times it was difficult to tell which were official trails and which were social trails.
Besides getting up close to some hoo-doos, there were also great views of the surrounding area.